Roma Dining Set Collection - Table & Chairs
Mar 21, 2020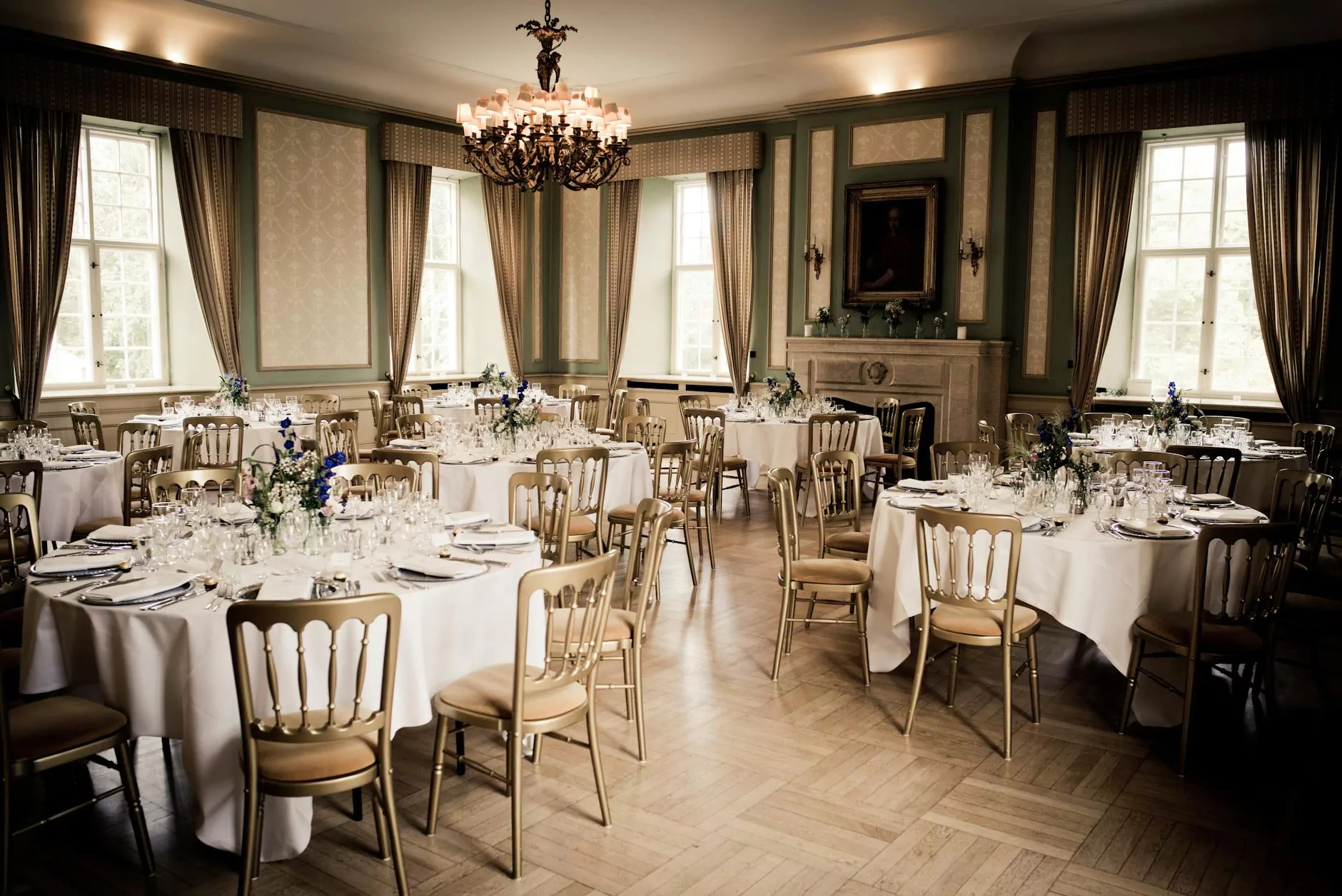 Enhance your Dining Experience with the Roma Dining Set Collection
Welcome to Fork + Rose, where we offer exquisite dining sets to transform your dining space into a place of elegance and comfort. Our Roma Dining Set Collection is carefully curated and designed to provide you with the utmost dining experience. Crafted with the finest materials, our dining tables and chairs combine aesthetics and functionality to create a perfect blend of style and durability.
Unparalleled Craftsmanship
We take pride in our attention to detail and the exceptional craftsmanship that goes into each piece of the Roma Dining Set Collection. Our skilled artisans meticulously create every table and chair, ensuring the highest quality standards are met. From the sturdy construction to the flawless finishes, our dining sets are built to last and serve as a focal point of your dining room.
Timeless Designs
The beautiful designs of the Roma Dining Set Collection are meticulously planned to complement various interior styles, from classic to contemporary. Our collection includes a range of table sizes and chair options, allowing you to find the perfect match for your dining space. Whether you prefer a sleek and modern look or a more traditional aesthetic, our dining sets will effortlessly elevate the ambiance of your home.
Uncompromising Comfort
In addition to their stunning designs, our Roma Dining sets prioritize your comfort. The chairs are ergonomically designed to provide optimal support and comfort during long dinners and gatherings. With luxurious upholstery options and thoughtfully cushioned seats, you and your guests can fully indulge in a cozy dining experience, making every meal memorable.
Why Choose Fork + Rose?
At Fork + Rose, we understand that a dining set is not merely a furniture purchase but an investment in enhancing your lifestyle. Here's why you should choose us:
Exceptional Quality
Our commitment to providing exceptional quality sets us apart. We only source the finest materials and work with skilled craftsmen to ensure each dining set meets our rigorous standards of excellence. From the moment you receive your Roma Dining Set, you will appreciate the superior quality and attention to detail.
Attention to Detail
We believe that true luxury lies in the details. Every aspect of our Roma Dining Set Collection has been thoughtfully designed, from the intricate patterns on the table surfaces to the precise stitching on the chair upholstery. We strive for perfection in every detail, leaving no stone unturned in creating a dining set that surpasses expectations.
Personalization Options
Your dining area should reflect your unique style and preferences. With Fork + Rose, customization is key. We offer a variety of finishes, colors, and upholstery options, allowing you to create a dining set that perfectly matches your taste and existing interior design. Our team is dedicated to helping you find the ideal combination that speaks to your individuality.
Superior Customer Service
As a valued customer at Fork + Rose, your satisfaction is our top priority. Our knowledgeable and friendly team is here to assist you throughout your shopping journey, from selecting the right dining set to ensure a seamless delivery. We are committed to providing exceptional customer service and creating a positive experience for every Fork + Rose customer.
Shop the Roma Dining Set Collection Today
If you're ready to elevate your dining space and create unforgettable moments with family and friends, explore our Roma Dining Set Collection today. Experience the synergy of style, comfort, and durability that Fork + Rose brings to every piece.
Don't settle for ordinary. Discover the elegance and sophistication of our Roma Dining Sets at Fork + Rose, where exceptional quality and impeccable design come together. Shop now and reimagine your dining experience!