Ojai Greige Coverlet & Shams by Pom Pom at Home
Nov 28, 2017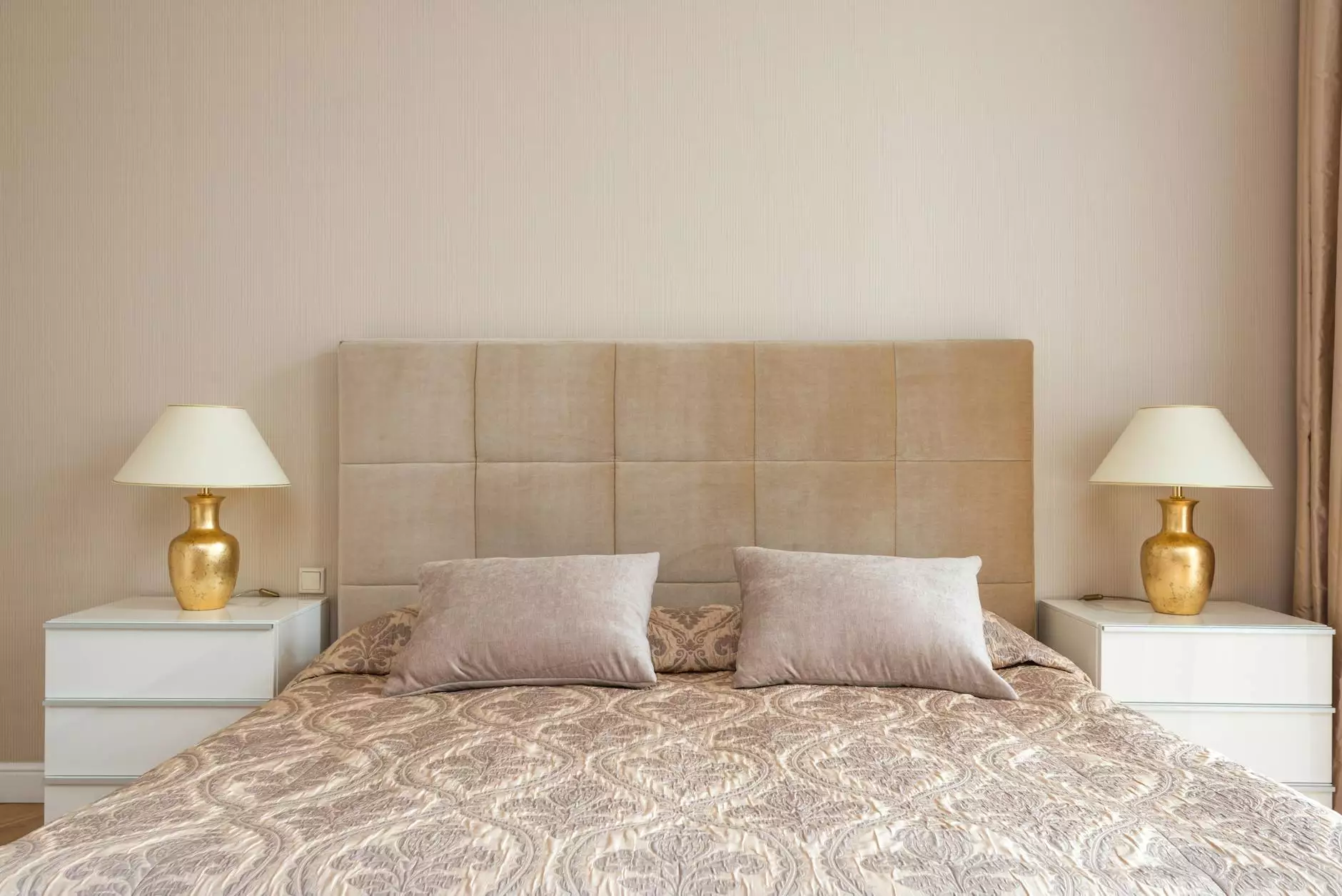 Enhance Your Bedroom with the Ojai Greige Coverlet & Shams
Elevate your bedroom decor with the exquisite Ojai Greige Coverlet & Shams by Pom Pom at Home. Crafted with impeccable attention to detail and luxurious materials, this stunning coverlet set is designed to transform your sleeping space into a tranquil oasis of comfort and style.
High-Quality and Stylish Design
The Ojai Greige Coverlet & Shams feature a sophisticated design with delicate fringe accents that add a touch of elegance to any bedroom. Made from premium quality materials, these coverlets are not only visually appealing but also incredibly soft and comfortable to sleep on.
Superior Craftsmanship
At Pom Pom at Home, craftsmanship is of utmost importance. The Ojai Greige Coverlet & Shams are carefully handcrafted by skilled artisans to ensure exceptional quality. Each stitch is thoughtfully placed with precision, resulting in a coverlet set that is durable and built to last for years to come.
Unparalleled Comfort
Experience the ultimate comfort with the Ojai Greige Coverlet & Shams. The plush fabric and meticulous construction create a cozy and inviting feel that will make it hard to leave your bed in the morning. Wrap yourself in its softness and indulge in a peaceful night's sleep.
Endless Versatility
The Ojai Greige Coverlet & Shams effortlessly blend timeless elegance with modern versatility. The neutral greige color palette complements a wide range of bedroom styles and can be easily incorporated into any existing decor. Whether your aesthetic is classic, bohemian, or contemporary, this coverlet set is a perfect addition.
Complete your Bedroom Transformation
To fully complete your bedroom transformation, pair the Ojai Greige Coverlet & Shams with other luxurious bedding essentials from Fork + Rose. Explore our collection of premium sheets, duvet covers, and decorative pillows to create a cohesive and indulgent sleep sanctuary.
The Fork + Rose Difference
At Fork + Rose, we understand the importance of creating a relaxing and stylish home environment. That is why we curate a meticulously selected collection of high-quality home textiles from renowned brands like Pom Pom at Home. Our commitment to customer satisfaction means you can shop with confidence, knowing that exceptional quality and exceptional service are our top priorities.
Shop the Ojai Greige Coverlet & Shams Today
Transform your bedroom into a haven of comfort and style with the Ojai Greige Coverlet & Shams by Pom Pom at Home. Shop now at Fork + Rose and indulge in the luxury you deserve.
Keywords: fringe hand towel, fringe hand towel
fringe hand towel
luxury bedding
bedroom decor
home textiles
premium quality
Pom Pom at Home
bedding essentials
sleep sanctuary
Fork + Rose