48 Round Dining Table and 4 Chairs
Feb 11, 2023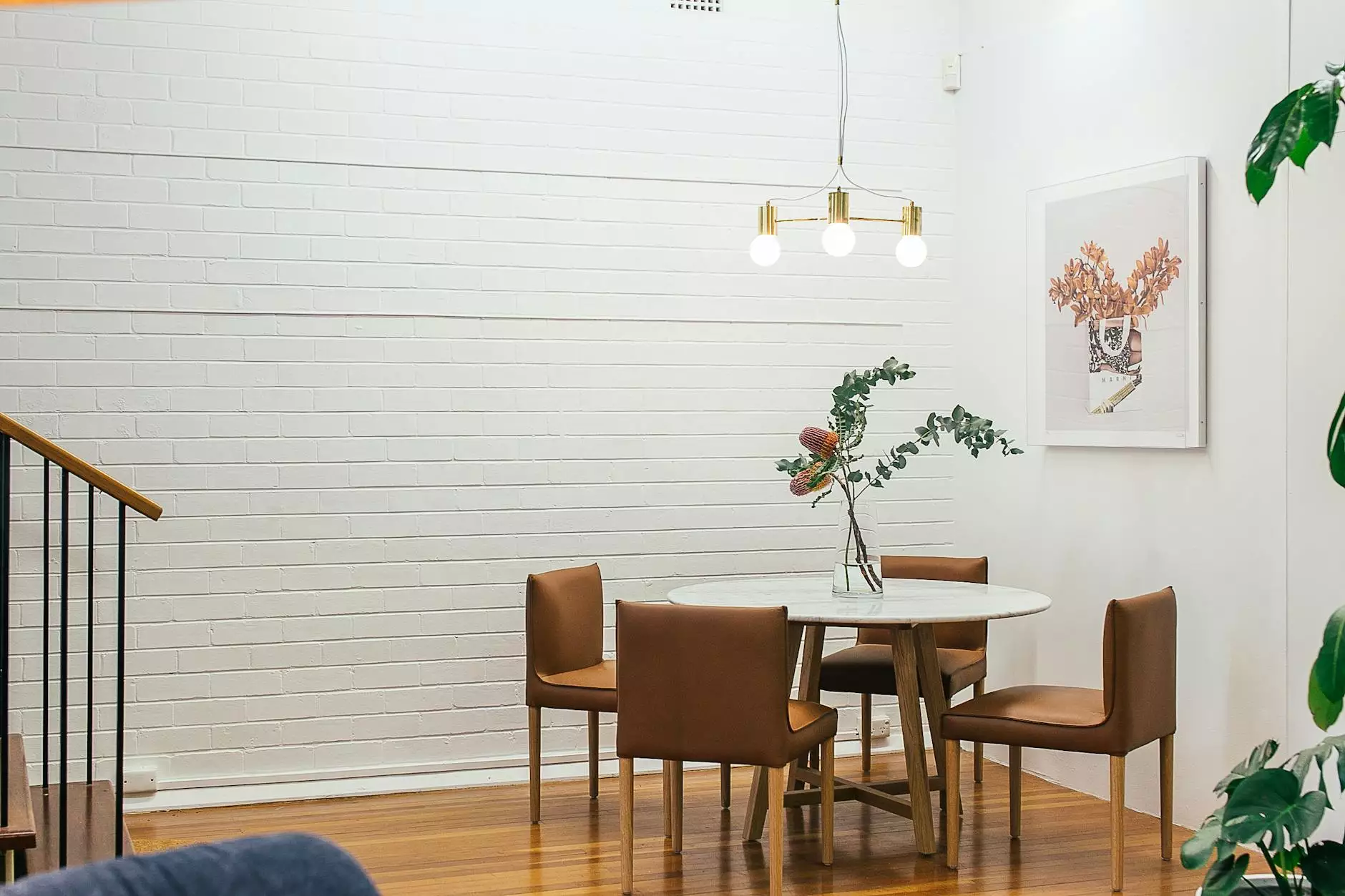 Welcome to Fork + Rose, your premier destination for exquisite dining furniture. We are proud to present our stunning collection of 48 round dining tables and 4 chairs, carefully curated to elevate your dining experience. With a harmonious blend of style and functionality, our dining sets are designed to become the centerpiece of your home.
Unparalleled Style and Design
At Fork + Rose, we understand the importance of a well-designed dining area that reflects your unique taste. Our 48 round dining table and 4 chairs collection features a diverse range of styles, allowing you to find the perfect fit for your aesthetic preferences. Whether you prefer a modern, minimalist look or a more traditional, timeless design, we have the options to exceed your expectations.
Exceptional Quality and Craftsmanship
We believe that longevity and durability are essential for any piece of furniture. That's why each 48 round dining table and 4 chairs set at Fork + Rose is crafted with meticulous attention to detail using premium materials. Our expert artisans ensure that every joint is strong, every surface is smooth, and every chair is comfortable.
Features and Functionality
Our 48 round dining tables provide ample space for family gatherings, entertaining guests, or simply enjoying a cozy dinner for two. The circular design fosters a warm and intimate atmosphere, creating a welcoming space where memories are made. The accompanying four chairs are thoughtfully designed for maximum comfort, allowing you to enjoy hours of conversation and delicious meals without compromise.
Inspiring Versatility
One of the great benefits of our 48 round dining table and 4 chairs collection is its versatility. The compact size makes it ideal for both spacious dining rooms and cozy breakfast nooks. The round shape encourages conversation and connection, making it a perfect choice for social gatherings.
Customization Options
We understand that every space is unique, which is why we offer customization options for our 48 round dining table and 4 chairs sets. Choose from a variety of finishes, materials, and upholstery to create a dining set that perfectly complements your existing decor. Our design experts are here to guide you through the process, ensuring that your vision comes to life.
Complementary Accessories
To further enhance your dining space, Fork + Rose offers a curated selection of complementary accessories. From elegant tableware and stylish centerpieces to ambient lighting options, we have carefully chosen each piece to elevate your dining experience. Create a cohesive and refined atmosphere that reflects your personal style.
Shop 48 Round Dining Table and 4 Chairs at Fork + Rose
Discover the perfect dining set that combines style, functionality, and exceptional quality. Our 48 round dining table and 4 chairs collection at Fork + Rose offers a wide range of options to suit your preferences. Shop with confidence, knowing that you are investing in furniture that is built to last.
Visit our website now to explore our full range of dining sets and find the perfect addition to your home. Experience the Fork + Rose difference today and elevate your dining space to new heights.