Wentworth Lakeland Bedding by Legacy Home
Dec 6, 2021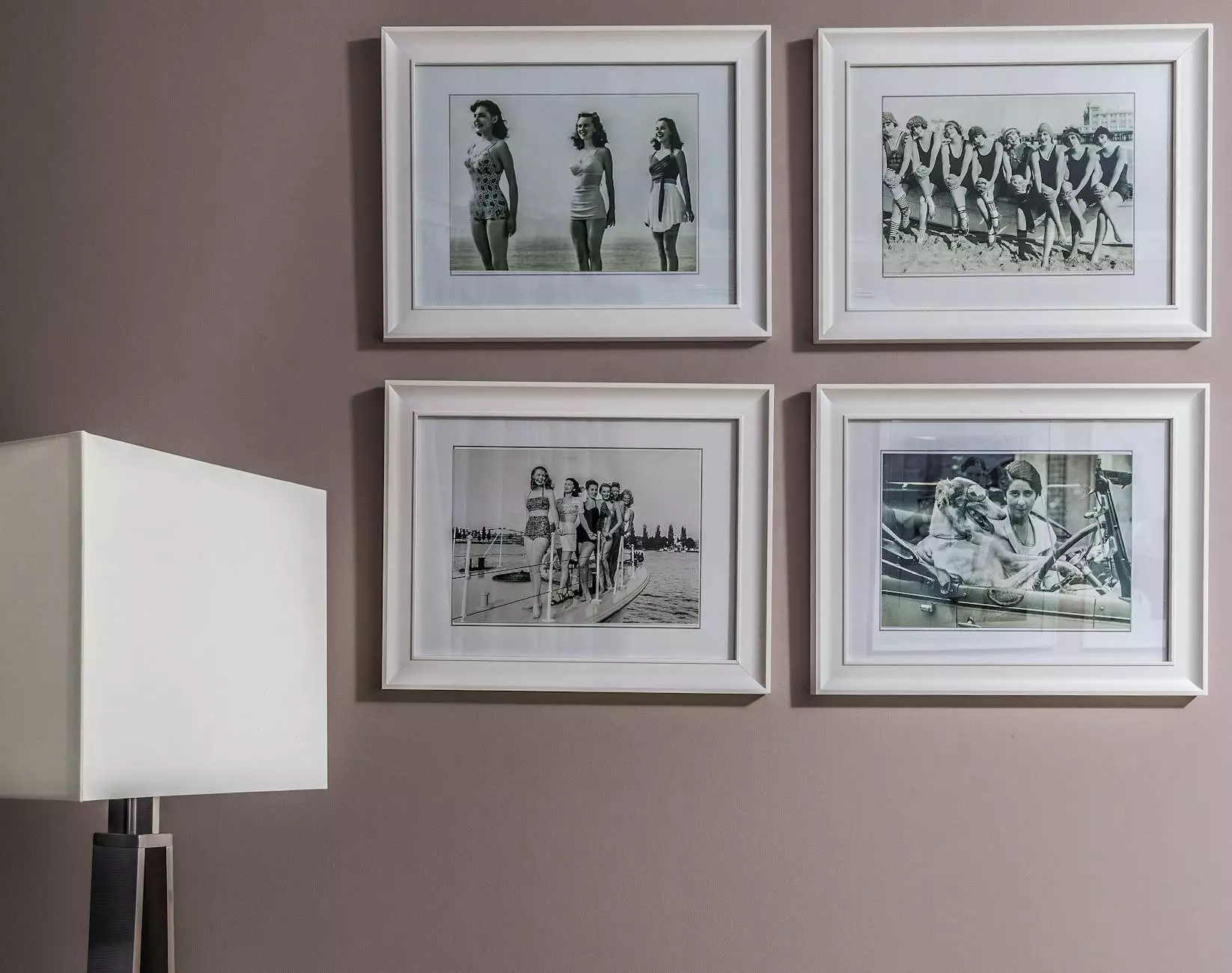 Welcome to Fork + Rose, the ultimate destination for luxurious home decor and bedding. We take pride in offering exquisite collections that elevate your living spaces. Our selection includes the highly sought-after Wentworth Lakeland Bedding by Legacy Home. Crafted with meticulous attention to detail, this bedding set combines elegance with comfort.
Experience Unparalleled Luxury
If you're looking to transform your bedroom into a haven of comfort and style, the Wentworth Lakeland Bedding by Legacy Home is the perfect choice. This collection features a sophisticated design that effortlessly blends classic and contemporary aesthetics. With its soothing colors and subtle patterns, this bedding set creates a serene ambiance in any room.
Each piece in the Wentworth Lakeland Bedding collection is crafted from the finest materials to provide you with the ultimate luxury experience. The duvet cover and shams are made from 100% Egyptian cotton, renowned for its softness and durability. The silky smooth sateen weave adds a touch of opulence, while the intricate details showcase the brand's commitment to craftsmanship.
Add a Touch of Elegance with our Fringe Hand Towel
Complete your bedding ensemble with our luxurious fringe hand towel. Indulge in the delicate softness of the highest quality cotton. The fringed edges and subtle design elements elevate this hand towel to a statement piece, adding a touch of elegance to your bathroom.
At Fork + Rose, we believe in creating spaces that reflect your unique style and personality. That's why we offer a wide range of color options for the fringe hand towel, allowing you to find the perfect match for your bathroom decor. Whether you prefer a neutral tone or a bold accent, our selection has something for everyone.
Elevate Your Bedroom Decor
The Wentworth Lakeland Bedding collection offers a variety of coordinating pieces to help you create a cohesive and sophisticated look. Pair your bedding set with our selection of decorative pillows, throws, and curtains to add the perfect finishing touches to your bedroom decor.
Our expert interior designers have carefully curated a collection of accessories that complement the Wentworth Lakeland Bedding. From intricately embroidered pillows to sumptuous silk throws, each piece is selected for its aesthetic appeal and superior quality. Transform your bedroom into a luxurious retreat with these carefully chosen accents.
Uncompromising Quality and Craftsmanship
As the premier destination for luxury home decor, Fork + Rose is committed to sourcing the finest products for our customers. The Wentworth Lakeland Bedding by Legacy Home exemplifies our dedication to uncompromising quality and craftsmanship. Each item in this collection undergoes rigorous quality control to ensure it meets our high standards.
Our team of experienced craftsmen and designers work closely together to create products that exceed expectations. From the initial design concept to the final stitch, every detail is meticulously crafted to deliver products that stand the test of time. When you purchase the Wentworth Lakeland Bedding, you're investing in timeless elegance and exceptional quality.
Shop the Wentworth Lakeland Bedding Collection Today
Experience the luxury and sophistication of the Wentworth Lakeland Bedding by Legacy Home. Visit Fork + Rose today to explore our extensive collection and find the perfect pieces to elevate your bedroom decor. Whether you're looking for the complete bedding set or a single statement piece like our fringe hand towel, we have everything you need to create a stylish and inviting sanctuary.
Shop with confidence knowing that you're choosing the best for your home. At Fork + Rose, we strive for excellence in every aspect of our business, from product selection to customer service. Discover the difference of luxury home decor, and let us help you create the space of your dreams.
Experience Luxury with Fork + Rose
Fork + Rose is more than just a home decor store; it's an experience. As you browse our online shop or visit our physical location, you'll be immersed in a world of unparalleled luxury and style. Our team of experts is here to guide you through your journey, offering personalized recommendations and expert advice.
Transform your living spaces and indulge in the beauty of luxury home decor. Browse our carefully curated collections, explore our range of designer brands, and discover the perfect pieces to elevate your home. At Fork + Rose, we're dedicated to helping you create a space that reflects your unique style and exceeds your expectations.
Unleash Your Style with Fork + Rose
At Fork + Rose, we believe that your home should be an extension of your personality. That's why we offer an extensive selection of exquisite home decor and bedding that allows you to unleash your style and creativity. From classic elegance to contemporary chic, we have something for every taste and preference.
Explore our website today to discover the world of luxury home decor. Unleash your style with Fork + Rose and transform your living spaces into a haven of comfort and beauty. Experience the difference of quality, craftsmanship, and impeccable design.
Visit Fork + Rose today and elevate your home decor to new heights.