Plain Touareg Bath Towels by Hugo Boss
May 19, 2018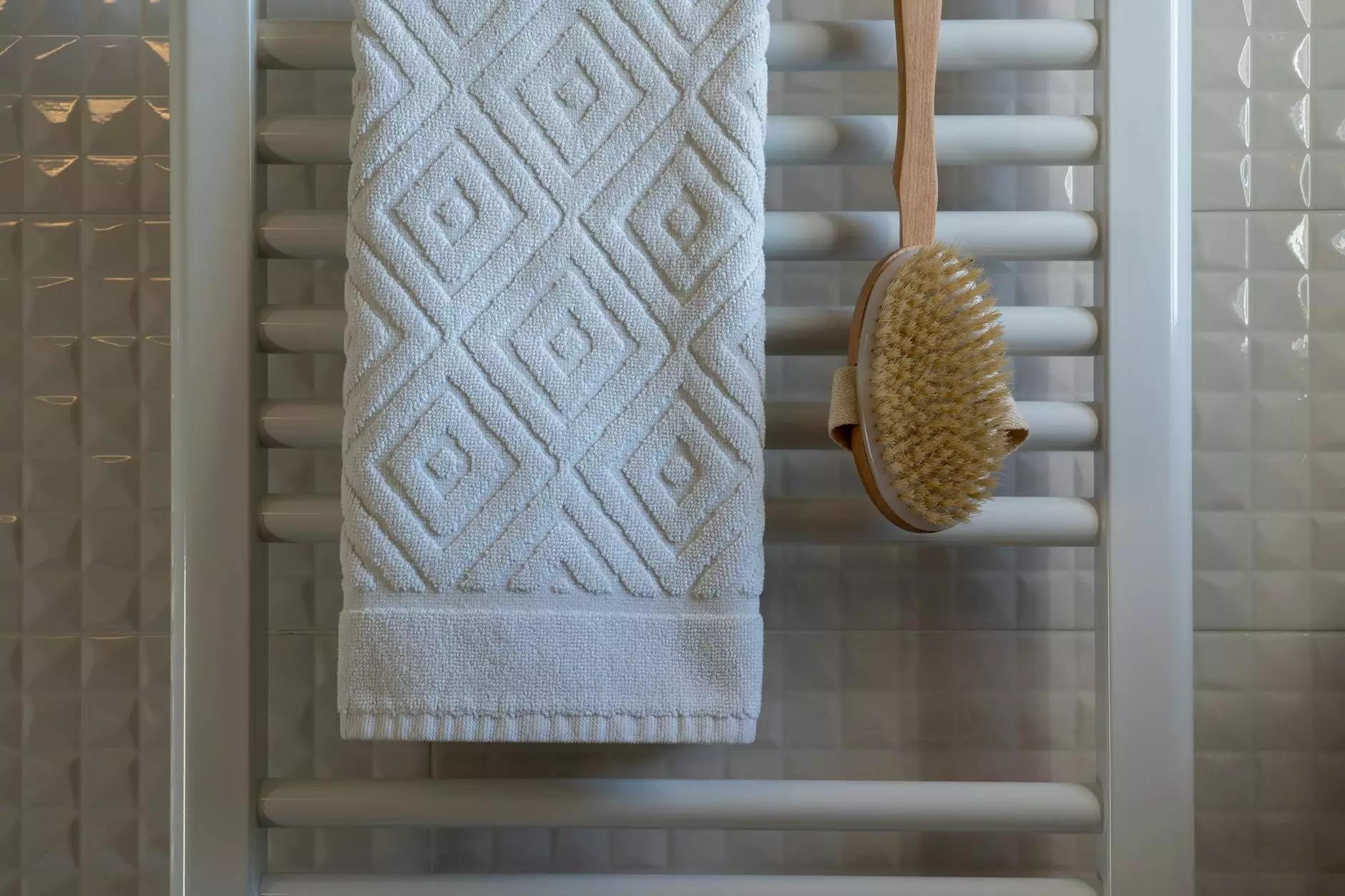 Elevate Your Bathroom Decor with Fringe Hand Towels
Welcome to Fork + Rose, your destination for exquisite home products. At Fork + Rose, we understand the importance of creating a luxurious and welcoming space, and our Plain Touareg Bath Towels by Hugo Boss are designed to do just that. Add a touch of sophistication to your bathroom with our high-quality fringe hand towels that effortlessly combine style and functionality.
Unmatched Quality and Craftsmanship
Our Plain Touareg Bath Towels are crafted with meticulous attention to detail, using only the finest materials. Each towel is made from 100% premium cotton, ensuring exceptional softness and absorbency. The touch of fringe adds a unique and elegant touch, making these towels a true standout in any bathroom.
Endless Comfort and Durability
Experience a new level of comfort with our Plain Touareg Bath Towels. The plush and velvety texture provides a luxurious feel against your skin, while the high absorbency ensures quick drying. These towels are designed to withstand everyday use, maintaining their softness and shape even after multiple washes.
Stunning Design and Versatility
The design of our Hugo Boss Plain Touareg Bath Towels is a testament to timeless elegance. With their solid color and fringe accents, these towels effortlessly blend with any bathroom decor, adding a touch of sophistication. Whether your style is modern, minimalist, or traditional, these towels will complement your aesthetic perfectly.
Indulge in Luxury
Elevate your self-care routine and indulge in the ultimate luxury with our Plain Touareg Bath Towels. Wrap yourself in these sumptuous towels after a long bath or shower, and feel the stresses of the day melt away. The exceptional quality and attention to detail make these towels a true indulgence, allowing you to create a spa-like experience in the comfort of your own home.
Perfect for Gifting
Looking for a thoughtful and luxurious gift? Our Plain Touareg Bath Towels make an ideal choice. Whether it's for a housewarming, wedding, or special occasion, these towels are a symbol of refined taste and impeccable style. Treat your loved ones to the luxurious comfort they deserve.
Customer Satisfaction Guaranteed
At Fork + Rose, we prioritize your satisfaction above all else. We are confident in the quality and craftsmanship of our products, and we stand behind them with a 100% satisfaction guarantee. If for any reason you are not completely satisfied with your Plain Touareg Bath Towels, simply contact our friendly customer support team and we will make it right.
Elevate Your Bath Experience
Transform your bathroom into a haven of luxury and style with our Plain Touareg Bath Towels by Hugo Boss. Shop now at Fork + Rose and experience the unparalleled comfort and elegance these towels have to offer. Elevate your bath experience and make a statement with every use.
Order Now
Don't miss out on the opportunity to own these exquisite fringe hand towels. Order now and take the first step towards transforming your bathroom into a sanctuary of luxury. Experience the difference of Fork + Rose and indulge in the finest home products available.
Contact Us
If you have any questions or need further assistance, our dedicated customer support team is here to help. Reach out to us via phone or email, and we will be happy to assist you in any way we can.
Join Our Newsletter
Stay up to date with the latest trends and exclusive offers by subscribing to our newsletter. Be the first to know about new product releases, promotions, and more. Sign up now and unlock a world of luxury at your fingertips.