EUREKA 3 PIECE SEATING SET - Sofa and 2 Club Chairs
Dec 15, 2020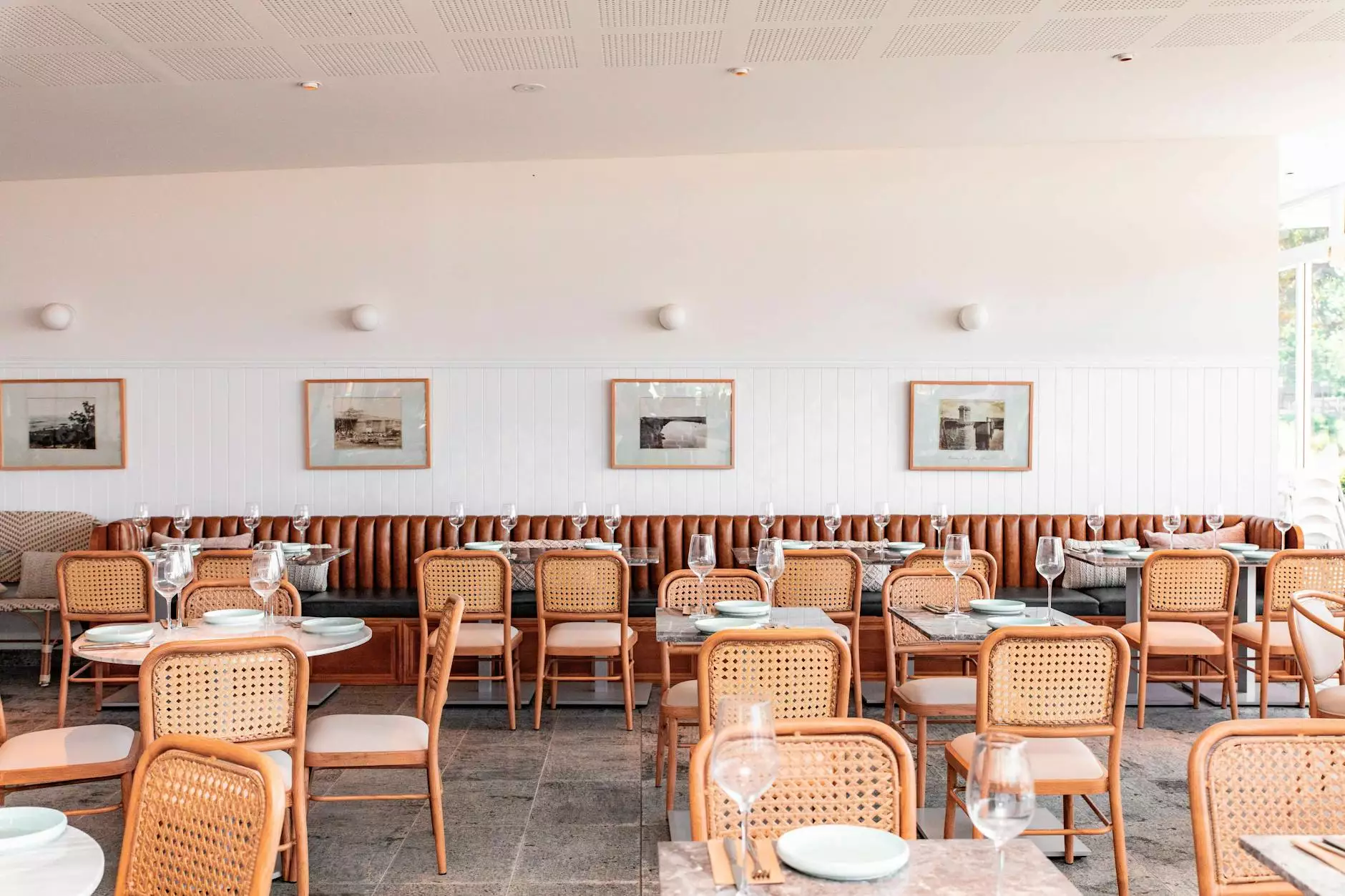 Enhance Your Outdoor Space with the EUREKA 3 Piece Seating Set
If you're looking to transform your outdoor space into a comfortable and stylish retreat, look no further than the EUREKA 3 Piece Seating Set. This exquisite set, available at Fork + Rose, offers a perfect combination of elegance and functionality, allowing you to create a welcoming outdoor seating area where you can relax and unwind.
Unparalleled Comfort and Durability
The EUREKA 3 Piece Seating Set is designed with your comfort in mind. The sofa and two club chairs are generously padded and upholstered with luxurious, weather-resistant materials that provide both comfort and durability. Whether you're hosting a gathering or enjoying a peaceful evening under the stars, this set will provide the perfect seating solution for any occasion.
Stunning Design and Versatility
With its sleek and timeless design, the EUREKA 3 Piece Seating Set will effortlessly complement any outdoor space. The neutral color scheme ensures that the set will seamlessly integrate with your existing decor, while the classic silhouette adds a touch of sophistication. Whether you have a spacious backyard or a cozy balcony, this set will enhance the visual appeal of your outdoor area.
Exceptional Quality and Craftsmanship
At Fork + Rose, we prioritize quality and craftsmanship in all our products, and the EUREKA 3 Piece Seating Set is no exception. Each piece is meticulously crafted by skilled artisans who take pride in their work. From the sturdy frames to the intricate details, this set showcases the highest level of quality and attention to detail.
Weather-resistant and Low-maintenance
The EUREKA 3 Piece Seating Set is designed to withstand various weather conditions, making it perfect for both sunny summers and rainy seasons. The materials used are resistant to fading, rust, and mildew, ensuring that your set will maintain its beauty and functionality for years to come. Additionally, the low-maintenance nature of this set means you can spend more time enjoying your outdoor space and less time worrying about upkeep.
Endless Possibilities
Whether you're planning to create an outdoor lounge area, a cozy reading nook, or a space to entertain guests, the EUREKA 3 Piece Seating Set offers endless possibilities. Combine it with a matching coffee table or add accent pillows to customize the look and create a space that truly reflects your personality and style. Let your creativity flourish with this versatile seating set.
Experience the EUREKA 3 Piece Seating Set at Fork + Rose
Don't miss out on the opportunity to elevate your outdoor space with the EUREKA 3 Piece Seating Set. Visit Fork + Rose today and explore our wide selection of high-quality outdoor furniture. Our knowledgeable staff will be delighted to assist you in finding the perfect pieces to transform your outdoor oasis. Create memories, relax in style, and embrace the essence of sophisticated outdoor living with the EUREKA 3 Piece Seating Set.
High-quality materials and craftsmanship
Comfortable and durable design
Weathe r-resistant and low-maintenance
Endless possibilities for customization
Experience luxury outdoor living with Fork + Rose and our exceptional EUREKA 3 Piece Seating Set. Shop now and take the first step towards creating your dream outdoor space.