Antique Wood Santos Pair of Cherubs – Adding Timeless Elegance to Your Space
Nov 8, 2019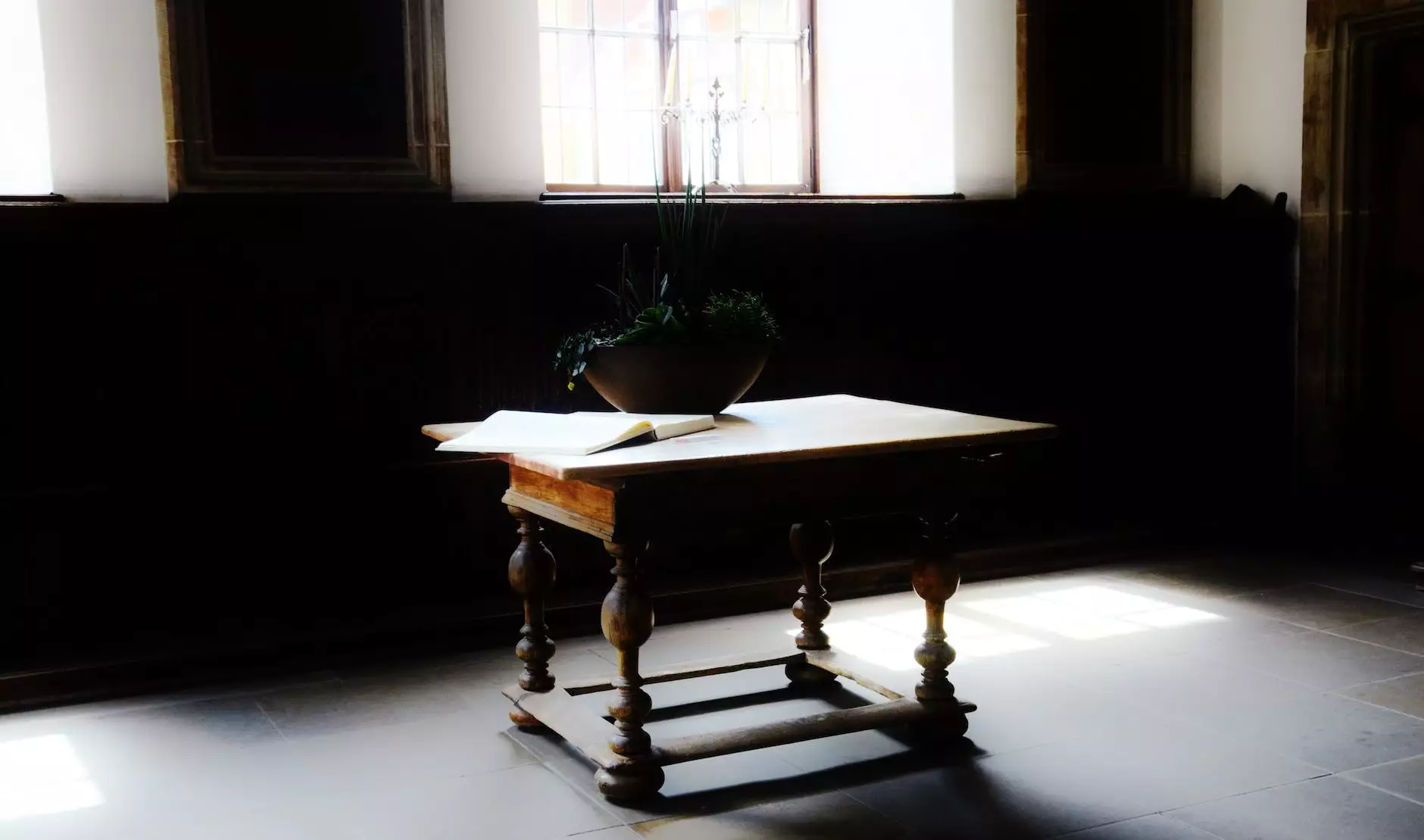 At FORK + ROSE, we are delighted to present our exquisite Antique Wood Santos Pair of Cherubs. These beautifully handcrafted pieces are designed to bring a touch of charm and elegance to any space. Whether you're a collector, an interior designer, or simply someone who appreciates fine craftsmanship, these enchanting cherubs are sure to capture your heart.
Unparalleled Craftsmanship
Each Antique Wood Santos Pair of Cherubs is meticulously handcrafted by skilled artisans who have dedicated their lives to honing their craft. Every detail, from the delicate facial expressions to the intricate carving of their wings, is carefully executed with precision and passion. These cherubs are a testament to the timeless beauty that can be achieved through skilled hands and an unwavering commitment to excellence.
History and Meaning
Originating from the rich traditions of Spanish and Portuguese religious art, Santos are sacred figures that have been revered for centuries. The cherubs featured in our collection embody the purity and innocence often associated with angelic beings. With their serene expressions and graceful postures, they serve as a reminder of the divine and inspire a sense of peace and tranquility.
Endless Possibilities
Bring a touch of enchantment to your home, office, or special event with our Antique Wood Santos Pair of Cherubs. These versatile pieces can be displayed in a variety of ways, allowing you to create a truly unique and personalized ambiance. Place them on a mantel, shelf, or console table to instantly elevate the aesthetic of any space. Alternatively, incorporate them into your outdoor decor for a whimsical garden display that will leave guests in awe.
Creating a Timeless Look
Pair our Antique Wood Santos with our selection of exquisite fringe hand towels for an added touch of elegance. The intricate details and high-quality materials of our fringe hand towels perfectly complement the cherished beauty of the cherubs, creating a cohesive and visually stunning ensemble. These fringe hand towels are not only beautiful but also functional, providing a luxurious and absorbent option for everyday use.
The Perfect Gift
Searching for a meaningful gift for a loved one or a cherished friend? Our Antique Wood Santos Pair of Cherubs is a gift that will be treasured for a lifetime. Whether it's for a special occasion or simply to show your appreciation, these cherubs are a timeless symbol of love, joy, and beauty. Give the gift of enchantment and make a lasting impression with FORK + ROSE.
Shop Now
Experience the magic of our Antique Wood Santos Pair of Cherubs for yourself. Visit FORK + ROSE's website today and explore our diverse collection of handcrafted treasures. With our dedication to quality and customer satisfaction, you can trust that your purchase will exceed your expectations and bring a touch of timeless elegance into your life. Order your fringe hand towel and cherish the beauty of these cherubs for years to come!