Worlds Away Mirrors
Feb 29, 2020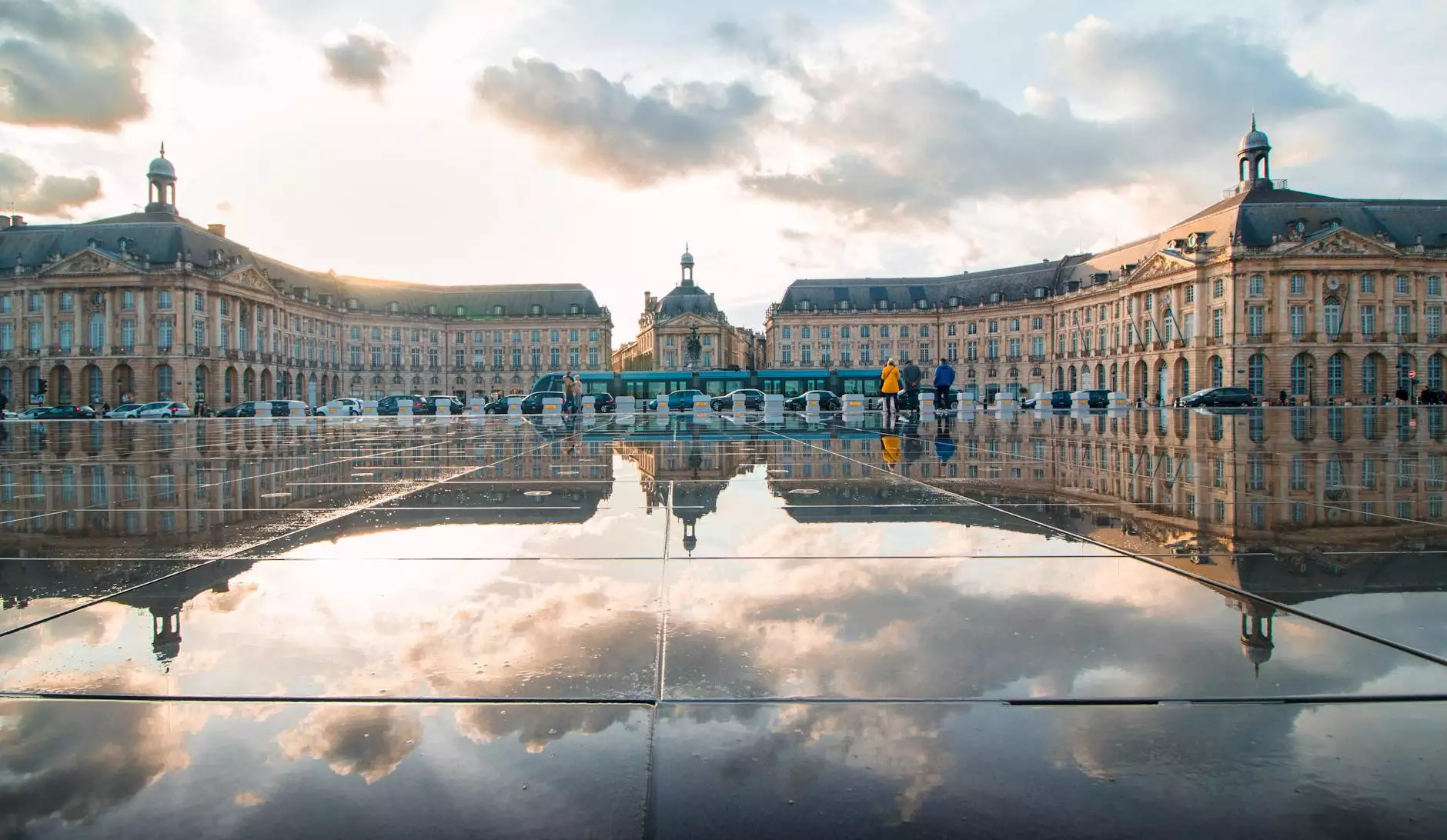 At Fork + Rose, we are delighted to present you with our stunning collection of Worlds Away Mirrors. Created with meticulous attention to detail and unparalleled craftsmanship, our mirrors bring a touch of luxury and sophistication to any living space.
Elevate Your Home Decor with Worlds Away Mirrors
Designed to captivate, our Worlds Away Mirrors are handcrafted using the finest materials sourced from around the world. Each mirror in our collection is a true masterpiece, boasting intricate designs that effortlessly blend modern aesthetics with timeless elegance.
Whether you are looking to add a statement piece to your living room or create an elegant focal point in your hallway, our Worlds Away Mirrors offer a wide range of options to suit any style or preference. From sleek and minimalist designs to ornate and opulent frames, you are sure to find the perfect match for your home decor.
Uncompromising Quality and Durability
At Fork + Rose, we understand the importance of quality and durability when it comes to home furnishings. That's why all our Worlds Away Mirrors undergo rigorous quality control to ensure they meet our stringent standards.
Each mirror is crafted with precision and attention to detail, using only the finest materials that can withstand the test of time. From solid wood frames to hand-polished metal accents, every component is carefully selected to ensure exceptional longevity.
Immerse Yourself in Unparalleled Elegance
Nothing adds a touch of elegance quite like a stunning mirror. Our Worlds Away Mirrors go beyond mere reflection, offering a transformative experience that elevates your space to new heights of sophistication.
With their unique designs and exquisite finishes, our mirrors become more than just functional accessories. They become captivating works of art that enhance the beauty of your surroundings and invite admiration from guests.
Find Your Perfect Worlds Away Mirror at Fork + Rose
At Fork + Rose, we take pride in curating a diverse selection of Worlds Away Mirrors to cater to every taste and style. Whether you prefer modern simplicity or classic glamour, our collection has something to offer.
Explore our website to discover the perfect mirror that complements your interior decor and reflects your personal style. With our easy-to-use search filters and detailed product descriptions, finding the ideal mirror for your home has never been easier.
Discover Unmatched Customer Service
At Fork + Rose, we believe in providing exceptional customer service from start to finish. Our knowledgeable and friendly team is always ready to assist you in selecting the perfect Worlds Away Mirror for your home.
We offer secure and hassle-free online shopping, ensuring your mirror arrives at your doorstep in pristine condition. Our commitment to your satisfaction extends beyond the purchase, as we also provide comprehensive after-sales support to address any concerns or inquiries you may have.
Elevate Your Space with Fork + Rose Worlds Away Mirrors
Experience the unbeatable blend of style and functionality with Fork + Rose Worlds Away Mirrors. Shop now and transform your home into a haven of elegance and grace. Elevate your space and showcase your impeccable taste.