Palladio Bedding by Legacy Home
Mar 11, 2020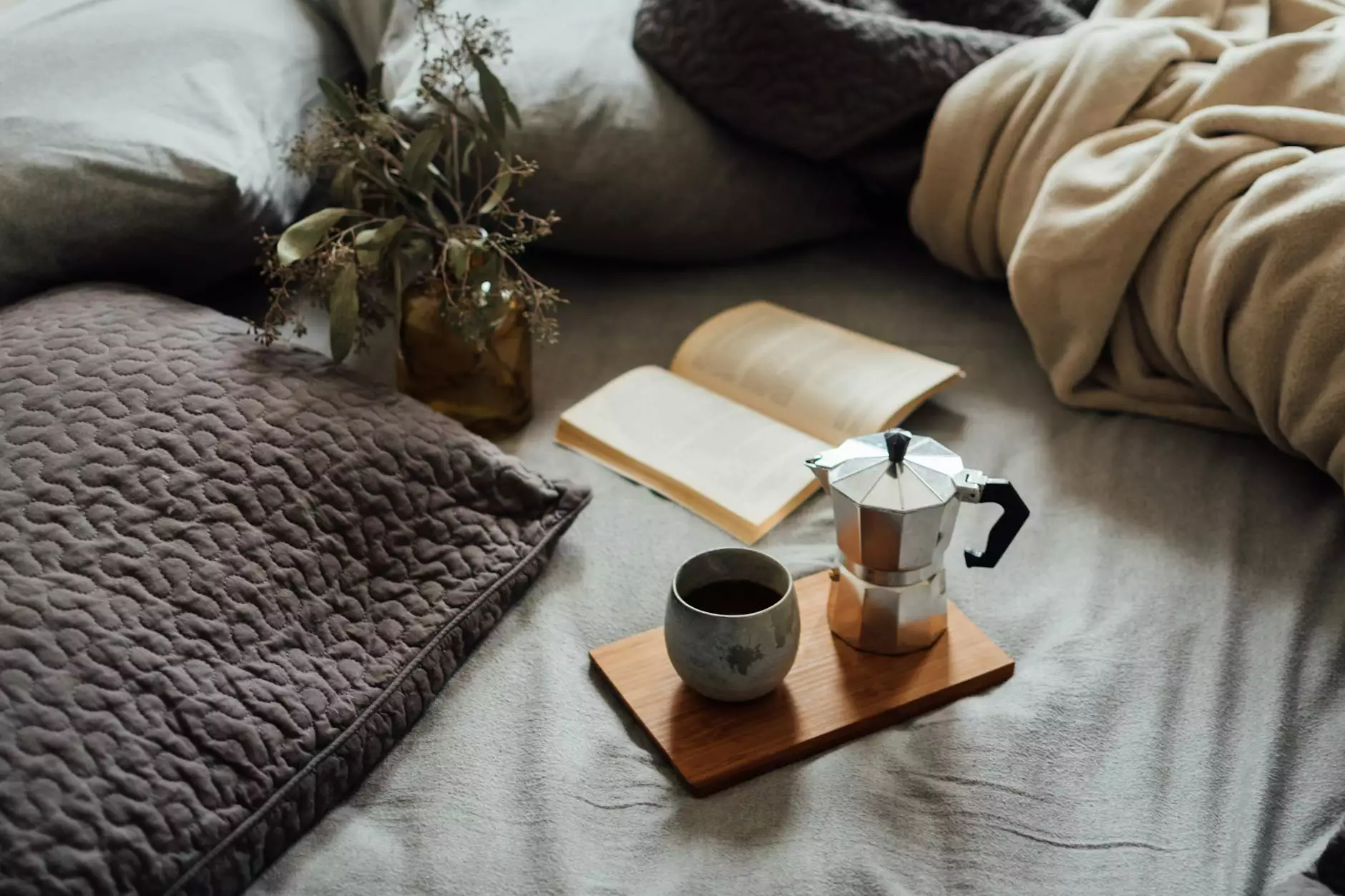 Welcome to Fork + Rose, your ultimate destination for exquisite home decor. We are delighted to present the Palladio Bedding collection by Legacy Home, designed to elevate your sleep experience and transform your bedroom into a luxurious oasis.
The Intricate Beauty of Palladio Bedding
Indulge yourself in the opulent charm of the Palladio Bedding collection. Crafted with meticulous attention to detail, these bedding sets offer a harmonious blend of elegance and comfort. Inspired by the timeless designs of Andrea Palladio, a renowned Italian architect, the collection seamlessly combines classic motifs with contemporary aesthetics.
Each piece of the Palladio Bedding collection showcases intricate patterns, ornate motifs, and exquisite textures. Made with the finest materials, such as premium Egyptian cotton and silk blends, the bedding sets offer unmatched softness and durability.
Enhance Your Bedroom Décor with Fringe Hand Towels
Complete your bedroom ensemble with our fringe hand towels. These stylish and functional accessories add a touch of sophistication to any space. Made from high-quality materials, our fringe hand towels are exceptionally soft and absorbent, providing a luxurious experience.
Available in a variety of chic colors, our fringe hand towels effortlessly complement the Palladio Bedding collection. Whether you prefer bold and vibrant hues or soothing neutral tones, we have the perfect option to suit your personal style.
Unparalleled Quality and Attention to Detail
At Fork + Rose, we are passionate about delivering products of the highest quality. The Palladio Bedding collection, backed by Legacy Home's commitment to excellence, is a testament to our dedication. From the intricate stitching to the carefully handcrafted details, each piece reflects exceptional craftsmanship.
We understand that your bedroom is a sanctuary, a place where you unwind and rejuvenate. That's why we prioritize comfort and aesthetics in every aspect of our bedding collection. With Palladio Bedding, you can create a serene and stylish ambiance that envelops you in sheer luxury.
Transform Your Bedroom Today
Elevate your sleep experience with Palladio Bedding by Legacy Home. Visit Fork + Rose today to explore the stunning collection and discover the perfect ensemble for your bedroom. Our impeccable customer service ensures a seamless shopping experience, and our commitment to your satisfaction is unwavering.
Add the finishing touch to your bedroom decor with our fringe hand towels, which effortlessly enhance the elegance of the Palladio Bedding collection. Shop now and indulge in the luxury you deserve.
Experience the timeless beauty of the Palladio Bedding collection
Discover unparalleled comfort and quality
Choose from a range of chic colors
Create an oasis of luxury in your own bedroom
Shop with confidence at Fork + Rose
At Fork + Rose, we believe that every corner of your home should reflect your personal style and inspire happiness. Explore our wide range of premium home decor products and find the perfect pieces to elevate your living space.