Laguna Outdoor & Patio Dining Furniture
Sep 8, 2023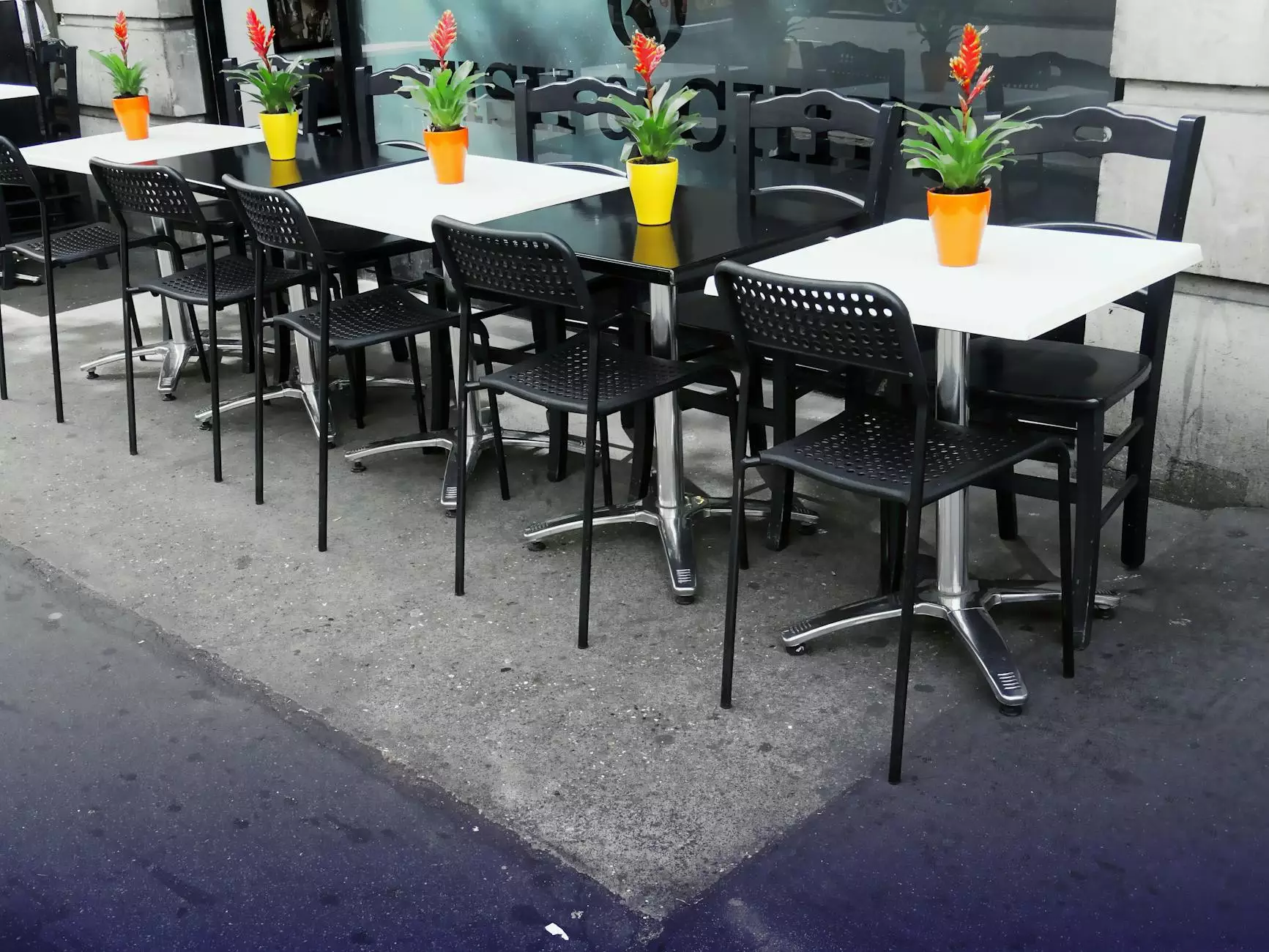 Elevate Your Outdoor Dining Experience with Fork + Rose
Welcome to Fork + Rose, your ultimate destination for exquisite outdoor dining furniture. Our Laguna collection offers a wide range of beautifully designed and meticulously crafted pieces that will transform your patio or garden into a true oasis of comfort and style.
Unparalleled Quality and Style
At Fork + Rose, we believe that outdoor dining should be a luxurious experience. That's why each piece in our Laguna collection is thoughtfully constructed using only the finest materials and skilled craftsmanship. Whether you're hosting an intimate dinner party or enjoying a family meal under the stars, our Laguna dining furniture is designed to elevate your outdoor space to new heights.
Fringe Hand Towels - The Perfect Addition
Complete your outdoor dining setup with our high-quality fringe hand towels. Our fringe hand towels are made from premium materials, ensuring exceptional softness and absorbency. The intricate fringe detailing adds a touch of elegance to your table setting, making every meal feel like a special occasion.
The Versatility of Fringe Hand Towels
Not only are our fringe hand towels perfect for outdoor dining, but they also make a stylish accessory for your indoor kitchen or bathroom. Their versatility allows you to effortlessly incorporate them into your everyday life, adding a touch of luxury and sophistication.
Create Your Outdoor Haven
With our Laguna dining furniture, you have the freedom to design your outdoor haven according to your tastes and preferences. Our collection includes a variety of dining tables, chairs, and benches, allowing you to mix and match to create a personalized aesthetic that perfectly complements your outdoor space.
Exceptional Comfort and Durability
Comfort and durability are at the forefront of our design philosophy. Our Laguna dining furniture features ergonomic designs and high-quality materials that ensure maximum comfort and longevity. From plush cushions to weather-resistant finishes, every detail is carefully considered to provide you with furniture that not only looks remarkable but also stands the test of time.
Entertain in Style
Impress your guests with the elegance of our Laguna dining furniture. Whether you're hosting a casual brunch or a sophisticated soirée, our furniture sets the stage for unforgettable dining experiences. With ample seating options and spacious tables, you'll have the perfect space to gather, celebrate, and create cherished memories with your loved ones.
Shop Laguna Outdoor & Patio Dining Furniture at Fork + Rose
Discover the beauty of our Laguna collection and elevate your outdoor dining experience. At Fork + Rose, we are dedicated to providing you with the highest quality outdoor furniture and accessories. Browse our collection today and let us help you transform your outdoor space into a haven of style and relaxation.
Experience Luxury Outdoor Dining
With Fork + Rose, outdoor dining becomes a luxurious affair. From the exceptional craftsmanship of our dining furniture to the exquisite detailing of our fringe hand towels, every element is designed to offer you an unparalleled experience. Shop our Laguna collection and indulge in the ultimate outdoor dining extravagance.
Explore More at Fork + Rose
At Fork + Rose, we are passionate about curating the finest outdoor furniture and accessories. Make sure to explore our full range of products to enhance every aspect of your outdoor living space. From lounge furniture to decor accents, we have everything you need to create a truly stunning outdoor oasis.
Fringe Hand Towel - Elevate the elegance of your outdoor dining with our premium fringe hand towels.
Outdoor Dining Furniture - Discover our Laguna collection and enjoy exquisite dining experiences in the open air.
Patio Furniture - Create a stylish and comfortable patio with our range of Laguna dining furniture.
Outdoor Decor - Add the perfect finishing touches to your outdoor space with our curated selection of decor accents.
Final Thoughts
When it comes to outdoor dining, Fork + Rose is your ultimate partner in luxury. Our Laguna collection embodies the perfect blend of style, comfort, and durability, ensuring that your outdoor space is transformed into a haven of relaxation and elegance. Browse our website today and turn your patio or garden into an enchanting oasis that reflects your refined taste.
Remember, at Fork + Rose, we don't just sell furniture – we create experiences.