Aruba Dining Collection at Fork + Rose
May 31, 2019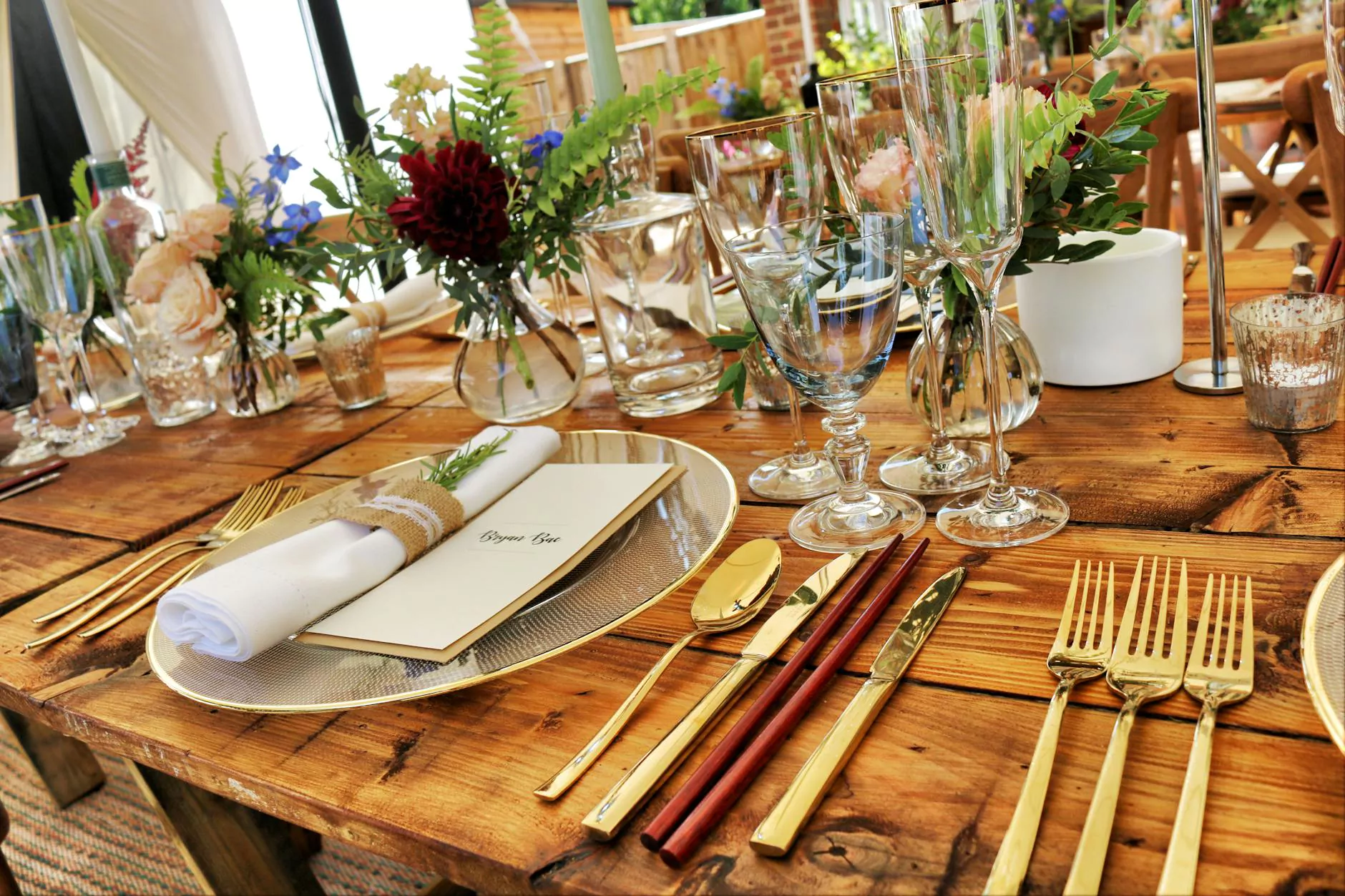 Welcome to Fork + Rose, where exquisite dining experiences come to life. Introducing our stunning Aruba Dining collection, designed to bring elegance and sophistication to your table. From our luxurious fringe hand towels to our carefully curated dining accessories, we offer everything you need to transform any meal into a memorable event.
Experience the Perfect Blend of Luxury and Functionality
At Fork + Rose, we believe that every detail counts. Our Aruba Dining collection combines quality craftsmanship with exceptional design, resulting in pieces that not only enhance your dining aesthetic but also serve a practical purpose. Our fringe hand towels, in particular, are a testament to this philosophy.
Designed with meticulous attention to detail, our fringe hand towels are made from the finest materials, ensuring ultimate softness and durability. Each towel is carefully woven to create a luxurious texture, adding a touch of refinement to your dining experience. Whether you're hosting a dinner party or simply enjoying a meal with loved ones, these hand towels will elevate your table setting.
Elevate Your Dining Experience
Our Aruba Dining collection extends beyond fringe hand towels. We offer an array of exquisite dining accessories that will help you create a luxurious and inviting atmosphere. From stylish table linens to elegant servingware, each piece is thoughtfully chosen to enhance your dining aesthetic.
Discover our selection of exquisite tablecloths, made from premium fabrics and available in a variety of designs. Whether you prefer classic elegance or contemporary chic, we have the perfect tablecloth to suit your style. Pair it with our coordinating napkins, carefully crafted with attention to detail, and watch as your table transforms into a masterpiece.
No dining experience is complete without the right serveware. Our Aruba Dining collection features a range of elegant serving trays, bowls, and plates that will make your dishes truly shine. Crafted from high-quality materials, these pieces are not only visually stunning but also designed to withstand everyday use.
Unleash Your Creativity
At Fork + Rose, we understand that each individual has their own unique style and preferences. That's why our Aruba Dining collection offers a diverse range of options, allowing you to mix and match to create a dining experience that reflects your personality.
Let your creativity run wild as you explore our extensive range of colors, patterns, and textures. Whether you prefer a minimalist aesthetic or a bold, eclectic look, our versatile collection has something for everyone. From timeless classics to contemporary designs, the possibilities are endless.
Experience Unparalleled Quality
When it comes to sourcing our products, quality is our top priority. We partner with renowned artisans and manufacturers who share our commitment to excellence. Each item in our Aruba Dining collection undergoes rigorous quality control measures, ensuring that only the best reaches your table.
We take pride in our attention to detail and the exceptional craftsmanship that goes into every piece. With Fork + Rose, you can be confident that you are investing in products that will stand the test of time, both in terms of durability and style.
Transform Your Dining Space Today
Experience the elegance and sophistication of our Aruba Dining collection. Shop online at Fork + Rose and discover the perfect fringe hand towels and dining accessories that will elevate your dining experience to new heights.
With our commitment to quality, attention to detail, and passion for exquisite design, Fork + Rose is the ultimate destination for discerning individuals who seek to create unforgettable dining experiences. Transform your dining space today and indulge in the art of fine dining with our Aruba Dining collection.