Coronado Deep Seating Collection
Nov 8, 2018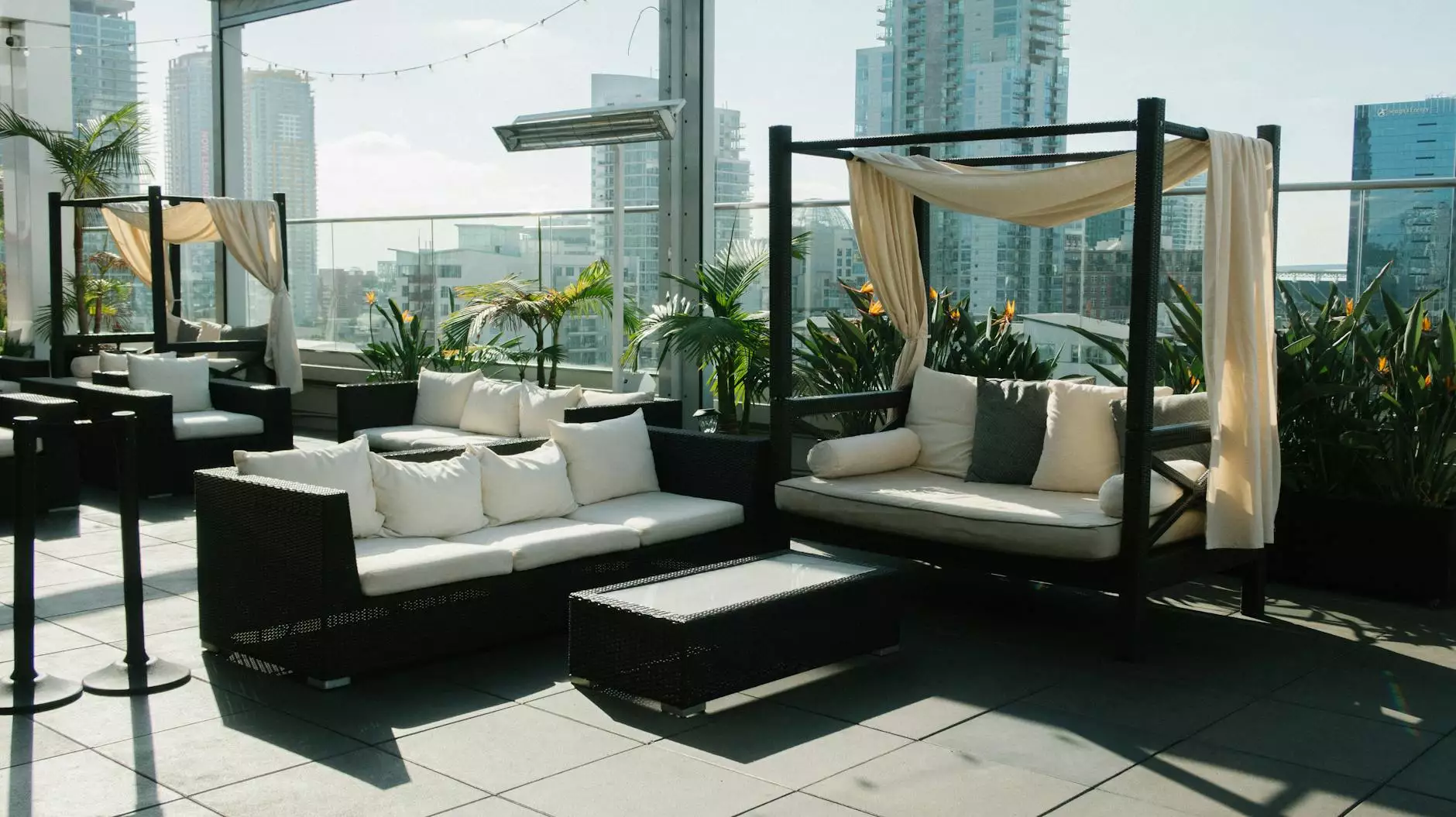 Introducing the Coronado Deep Seating Collection
Experience unparalleled luxury and style with Fork + Rose's exquisite Coronado Deep Seating Collection. Designed to transform your outdoor living space into a haven of comfort and relaxation, our handcrafted furniture pieces are meticulously crafted using only the finest materials, ensuring longevity and timeless elegance.
Unmatched Comfort and Quality
Each piece in the Coronado Deep Seating Collection is thoughtfully designed with your comfort in mind. Sink into the plush cushions, featuring high-density foam for exceptional support. The ergonomic design promotes proper posture, allowing you to unwind while maintaining optimal comfort.
Exquisite Fringe Hand Towels
Elevate your outdoor experience with our exclusive fringe hand towels. Crafted with utmost attention to detail, these towels perfectly complement the Coronado Deep Seating Collection, adding a touch of sophistication to your outdoor oasis. Made from ultra-soft and absorbent fabric, our fringe hand towels offer both functionality and style.
Uncompromising Craftsmanship
At Fork + Rose, we take pride in our craftsmanship. Our skilled artisans meticulously handcraft each piece of the Coronado Deep Seating Collection, ensuring exceptional attention to detail and precision. From the sturdy frames to the flawless finishes, our furniture embodies the highest standards of quality.
Durable and Weather-Resistant
Designed to withstand the elements, the Coronado Deep Seating Collection is built to last. Our furniture is crafted using superior materials that are resistant to fading, rust, and rot. The premium-grade cushions are protected by a weather-resistant fabric, ensuring they stay looking fresh and vibrant even in harsh outdoor conditions.
Personalize Your Outdoor Sanctuary
Create a space that truly reflects your style by choosing from our wide range of customizable options. Select from an array of premium fabrics, finishes, and styles to create a personalized sanctuary that suits your unique taste and outdoor aesthetic. With the Coronado Deep Seating Collection, your outdoor space will become a true extension of your home.
Transform Your Outdoor Living Space
Whether you have a cozy balcony, spacious patio, or inviting garden, the Coronado Deep Seating Collection can transform any outdoor area into a relaxing retreat. Its versatile and elegant design seamlessly blends with various architectural styles, making it an ideal choice for both contemporary and traditional outdoor spaces.
Experience Luxury with Fork + Rose
At Fork + Rose, we are committed to delivering luxury and quality with every piece. We believe that outdoor spaces should be an extension of your indoor living areas, capturing the essence of sophisticated living. With the Coronado Deep Seating Collection, you can create an outdoor sanctuary that exudes both comfort and style.
Shop the Coronado Deep Seating Collection Today
Revitalize your outdoor living space with Fork + Rose's Coronado Deep Seating Collection. Browse our curated selection of premium furniture pieces and fringe hand towels, and discover the art of outdoor living at its finest. Shop now and elevate your outdoor experience.