Alexandre Turpault Bedding Collection at Fork + Rose
Apr 30, 2019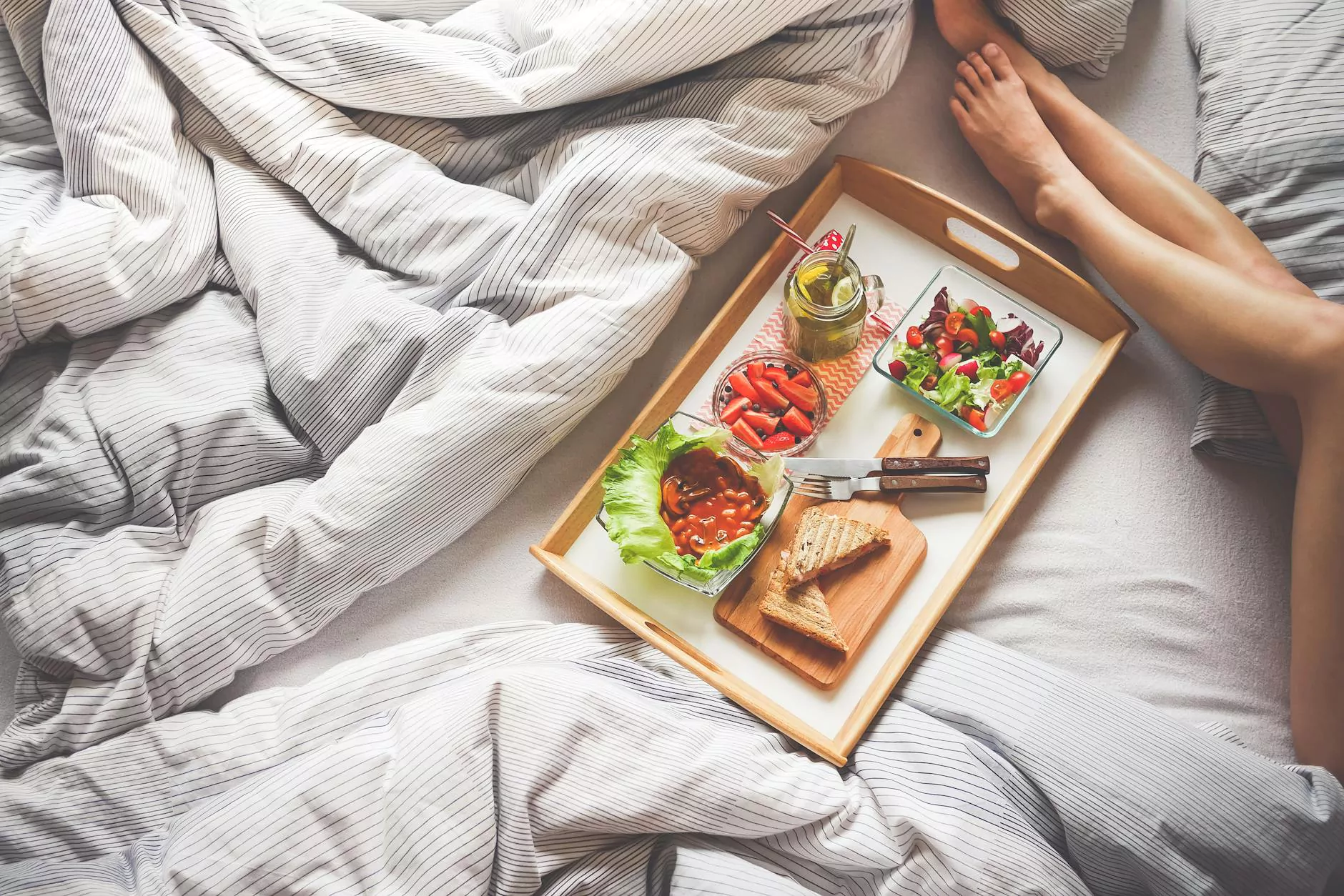 Welcome to Fork + Rose, your ultimate destination for luxury home decor. We take pride in curating the finest collection of bedding and accessories to elevate your living space. In this collection, we present to you the timeless and exquisite Alexandre Turpault Bedding. Indulge in the luxurious feel and superior craftsmanship of these bedding essentials, including our renowned fringe hand towels.
Experience Unparalleled Luxury with Alexandre Turpault
Alexandre Turpault has been at the forefront of creating elegant and refined bedding for over 170 years. With a rich heritage and unwavering commitment to quality, each Alexandre Turpault piece is a masterpiece in its own right. Crafted using the finest materials and meticulously designed, their bedding collections offer a harmonious blend of comfort, style, and sophistication.
Elevate Your Home Decor with Fringe Hand Towels
As part of our Alexandre Turpault collection, we proudly present our exquisite fringe hand towels. These towels are the epitome of luxury and elegance, designed to complement your bathroom decor with their beautiful detailing and superior absorbency. Wrap yourself in ultimate comfort and style with our fringe hand towels, meticulously handcrafted to perfection.
Superior Quality That Stands the Test of Time
When you choose Alexandre Turpault bedding, you are choosing unparalleled quality that stands the test of time. Every stitch, every detail is carefully considered, ensuring durability and longevity. The exquisite materials used, such as high thread count cotton and luxurious linen, provide a sumptuous feel and exceptional comfort night after night.
Discover a World of Versatile Options
At Fork + Rose, we understand that every individual has unique taste and style preferences. That's why our Alexandre Turpault Bedding Collection offers a wide range of designs and patterns to suit any aesthetic. From classic and timeless to modern and bold, we have a bedding set that will effortlessly harmonize with your existing decor.
Luxury Duvet Covers - Transform your bedroom into a haven of style and comfort with our exquisite duvet covers. Explore a variety of designs and patterns to find the perfect match for your personal taste.
Premium Bed Sheets - Experience the ultimate in comfort and luxury with our selection of high-quality bed sheets. Crafted from the finest materials, they guarantee a restful night's sleep.
Pillow Shams and Cases - Complete the look with our range of pillow shams and cases, designed to coordinate seamlessly with your Alexandre Turpault bedding. Enhance the overall aesthetic of your bedroom with these stylish accessories.
Matching Accessories - Elevate your bedding experience with our range of matching accessories, including decorative pillows, bed skirts, and more. Attention to detail is paramount in achieving a truly luxurious bedroom ensemble.
Uncompromising Style and Elegance
When it comes to luxury bedding, Alexandre Turpault is a name that stands apart. With their commitment to exquisite craftsmanship and attention to detail, each piece in our collection is a testament to unparalleled style and elegance. Transform your bedroom into a sanctuary of comfort and opulence with Alexandre Turpault bedding, available exclusively at Fork + Rose.
Shop our Alexandre Turpault Bedding Collection today and experience the epitome of luxury for your home. Elevate your decor with our stunning fringe hand towels and indulge in the magnificence of Alexandre Turpault.