Blair Midnight Linen Duvets & Shams by Pom Pom at Home
Jun 22, 2020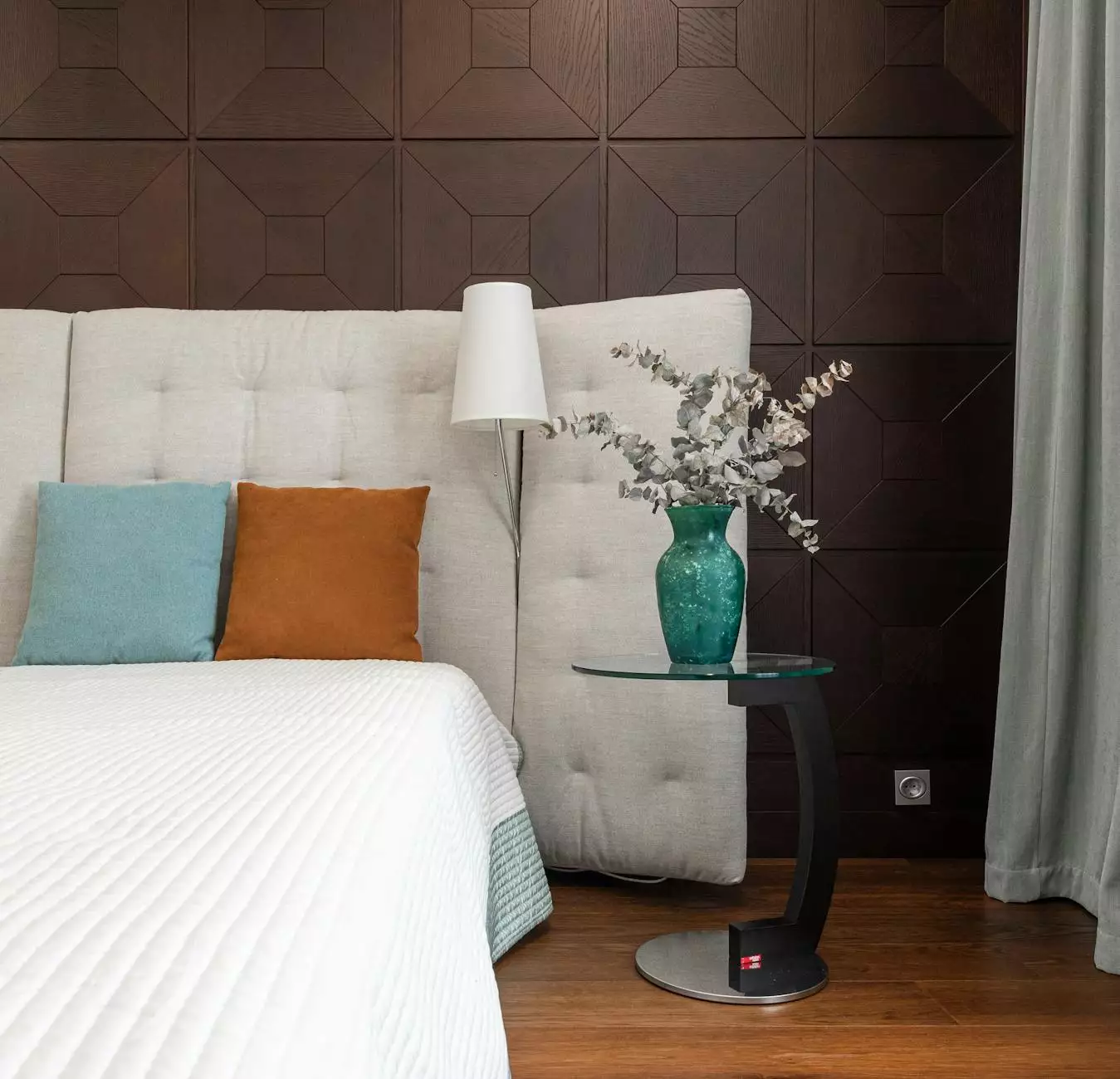 Welcome to Fork + Rose, your ultimate destination for beautiful home decor and premium quality linens. We are delighted to present the Blair Midnight Linen Duvets & Shams collection by Pom Pom at Home. Crafted with attention to detail and unparalleled craftsmanship, these linens will transform your bedroom into a luxurious retreat.
Indulge in Luxurious Comfort
Experience the utmost comfort with our Blair Midnight Linen Duvets & Shams. Made from the finest linen fabric, these pieces are incredibly soft and breathable, providing a cozy and relaxed night's sleep. The smooth texture of the linen feels gentle against your skin, ensuring a restful slumber every night.
Elevate Your Bedroom Style
With their elegant design and impeccable craftsmanship, the Blair Midnight Linen Duvets & Shams add a touch of sophistication to any bedroom decor. The deep, rich shade of midnight blue creates a sense of tranquility and serenity, making your bedroom an oasis of relaxation. The subtle fringed detailing adds a unique and stylish element, elevating the overall aesthetic of your space.
Unparalleled Quality
At Fork + Rose, we take pride in offering only the highest quality products. The Blair Midnight Linen Duvets & Shams collection is no exception. Each piece is carefully crafted by Pom Pom at Home, a renowned brand known for their commitment to excellence. The attention to detail and dedication to using the finest materials result in luxurious linens that you can enjoy for years to come.
Add a Unique Touch with Fringe Hand Towels
Complete your luxurious home experience with our stunning fringe hand towels. These hand towels feature delicate fringe details that add a touch of elegance to your bathroom or kitchen. Made from premium quality materials, these towels are not only stylish but also highly absorbent and durable. Whether you're drying your hands or displaying them as decorative accents, our fringe hand towels are the perfect addition to elevate your home decor.
Shop with Confidence at Fork + Rose
When you shop at Fork + Rose, you can have peace of mind knowing that you're purchasing exceptional products backed by our dedication to customer satisfaction. We strive to provide a seamless shopping experience, from browsing our meticulously curated collections to receiving your order at your doorstep. Our friendly and knowledgeable customer support team is always here to assist you with any queries or concerns you may have.
Revitalize Your Bedroom Today
Explore the Blair Midnight Linen Duvets & Shams collection by Pom Pom at Home and transform your bedroom into a haven of comfort and style. Indulge in the finest quality linens that exude luxury and enhance your overall well-being. Complete the look with our exquisite fringe hand towels and create a cohesive and sophisticated aesthetic throughout your home. Shop now at Fork + Rose and discover the beauty of timeless elegance.