Kennet 5-Piece Outdoor Seating Set - Gas Fire Pit and 4 Swivel Rockers
Aug 23, 2021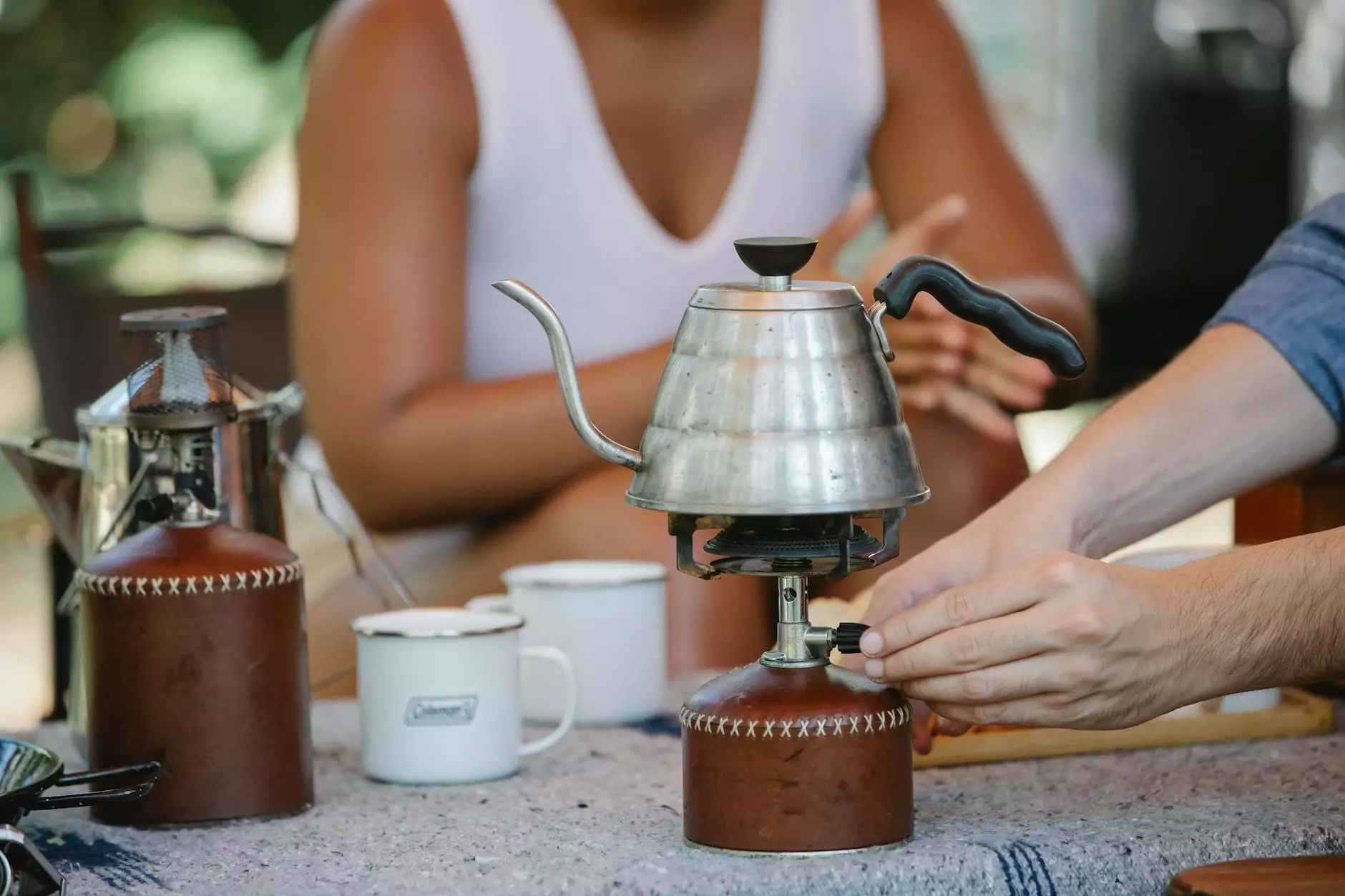 Introduction
Welcome to Fork + Rose, where we offer a wide range of high-quality outdoor furniture. If you're looking to create a luxurious and comfortable outdoor living space, our Kennet 5-Piece Outdoor Seating Set is the perfect choice. Designed with both style and functionality in mind, this set includes a gas fire pit and four swivel rockers, allowing you to relax and entertain in style.
Experience Unparalleled Comfort
Our Kennet 5-Piece Seating Set offers unparalleled comfort, ensuring that you and your guests can relax outdoors for hours on end. The four swivel rockers feature plush cushions that provide optimal support and comfort. Whether you're enjoying a peaceful evening alone or hosting a gathering with friends and family, this seating set will keep everyone comfortable and satisfied.
Create a Cozy Atmosphere with the Gas Fire Pit
Enhance the ambiance of your outdoor space with the included gas fire pit. With its beautiful design and warm flames, the fire pit adds a touch of elegance and warmth to any setting. Gather around with your loved ones, roast marshmallows, and enjoy the cozy atmosphere created by the dancing flames. The gas fire pit is not only aesthetically pleasing but also easy to use, making it an excellent addition to your outdoor entertainment area.
Durable and Weather-Resistant
At Fork + Rose, we understand the importance of durability and weather-resistance when it comes to outdoor furniture. The Kennet 5-Piece Seating Set is crafted with high-quality materials that are built to withstand the elements. The frames are constructed from sturdy aluminum, ensuring long-lasting durability. The cushions are made from fade-resistant, water-resistant fabric, allowing you to enjoy your seating set for years to come, even in challenging weather conditions.
Stylish Design for a Sophisticated Outdoor Space
The Kennet 5-Piece Seating Set exudes elegance and sophistication, elevating the aesthetic appeal of your outdoor space. The combination of the sleek aluminum frames and the modern design of the swivel rockers creates a visually pleasing ensemble. The neutral gray cushions complement any outdoor decor style, making this set a versatile choice for any backyard or patio.
Easy Assembly and Maintenance
Setting up your Kennet 5-Piece Seating Set is a breeze, thanks to the straightforward assembly process. We provide clear instructions and all the necessary hardware, ensuring a hassle-free experience. Additionally, the set requires minimal maintenance to keep it looking its best. Simply wipe down the frames and cushions regularly to remove dirt and debris, and your seating set will maintain its beauty effortlessly.
Conclusion
Experience the ultimate in outdoor comfort and style with the Kennet 5-Piece Outdoor Seating Set - Gas Fire Pit and 4 Swivel Rockers from Fork + Rose. From its unparalleled comfort to its durable construction, this high-end seating set is designed to exceed your expectations. Create a cozy atmosphere in your outdoor space with the gas fire pit, and enjoy the sophisticated design that enhances the aesthetic appeal of your patio or backyard. Transform your outdoor living area into a luxurious retreat with the Kennet 5-Piece Seating Set. Shop now at Fork + Rose and elevate your outdoor lifestyle.