Grey Rabbit Faux Fur Pillows by Fabulous Furs
Sep 16, 2022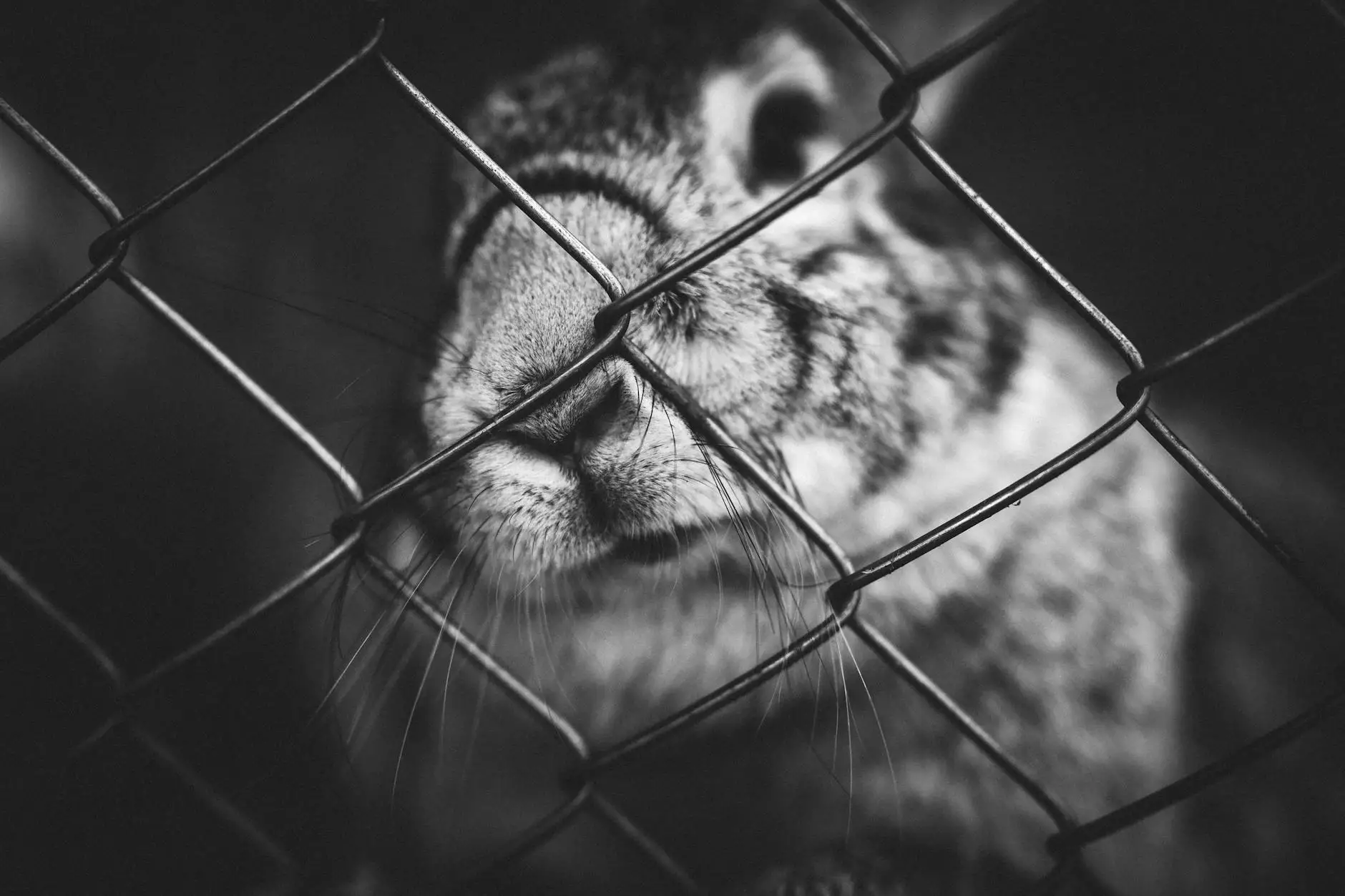 Indulge in Unmatched Luxury with Fringe Hand Towels
Welcome to Fork + Rose, where we take immense pride in curating the finest home decor products to enhance the aesthetics and comfort of your living spaces. Our collection showcases the exquisite Grey Rabbit Faux Fur Pillows by Fabulous Furs – a true embodiment of luxury, style, and sophistication.
Exceptional Quality and Design
At Fork + Rose, we believe that every detail matters. The Grey Rabbit Faux Fur Pillows are meticulously crafted using the highest quality materials to ensure unrivaled comfort and longevity. These pillows exude elegance and are incredibly soft to the touch, providing a cozy and inviting atmosphere in any room.
Their stunning grey tones complement various interior styles, adding a touch of modernity and warmth to your living spaces. The faux fur material is thoughtfully designed to replicate the texture and appearance of authentic rabbit fur, without any harm to animals. Showcasing an impeccable blend of luxury and sustainability, these pillows truly exemplify our commitment to environmentally conscious living.
Elevate Your Home Decor
Whether you want to transform your bedroom, living room, or even your office space, the Grey Rabbit Faux Fur Pillows are the perfect accent pieces to elevate your home decor. The subtle fringe detailing further enhances their visual appeal and adds a touch of sophistication to any setting.
Our visionary team at Fork + Rose understands the importance of personal style and attention to detail. That's why we offer these hand-selected pillows to help you create a space that reflects your unique taste and personality. The Grey Rabbit Faux Fur Pillows strike the perfect balance between comfort, aesthetics, and functionality, making them an essential addition to your home decor collection.
A Versatile Statement Piece
The versatility of these pillows is unparalleled. Whether you prefer a minimalistic approach or a bold design statement, the Grey Rabbit Faux Fur Pillows effortlessly blend into any interior setting. Use them to accessorize your sofa, armchair, or bedding ensemble to achieve a cohesive and luxurious look.
Not only do these pillows provide style and comfort, but they also offer practicality. The high-quality faux fur material is easy to maintain, ensuring that your pillows always look fresh and inviting. Simply plump and fluff for a quick refresh whenever needed.
Uncompromising Comfort and Style
When it comes to home decor, we believe that comfort and style should never be compromised. With the Grey Rabbit Faux Fur Pillows by Fabulous Furs, you can indulge in the ultimate luxury experience every day. The plush and sumptuous texture invites you to sink in and relax, while the chic design adds a refined touch to your surroundings.
Our collection of hand-selected pillows embodies the essence of modern elegance. Each pillow undergoes rigorous quality checks to ensure that they meet our highest standards, allowing us to deliver unrivaled products to our valued customers.
Discover the Unparalleled Collection at Fork + Rose
Fork + Rose is committed to offering a curated selection of exquisite home decor products that elevate the ambiance of your living spaces. The Grey Rabbit Faux Fur Pillows by Fabulous Furs are just one example of our dedication to providing unparalleled quality and design.
Explore our website and discover a world of timeless beauty and sophistication. From statement pieces to subtle accents, Fork + Rose has everything you need to transform your home into a haven of style and luxury.
Shop now and experience the difference that exceptional home decor can make – indulge in the Grey Rabbit Faux Fur Pillows by Fabulous Furs and elevate your living spaces today!