Emma Sheet Sets by Peacock Alley
Sep 12, 2020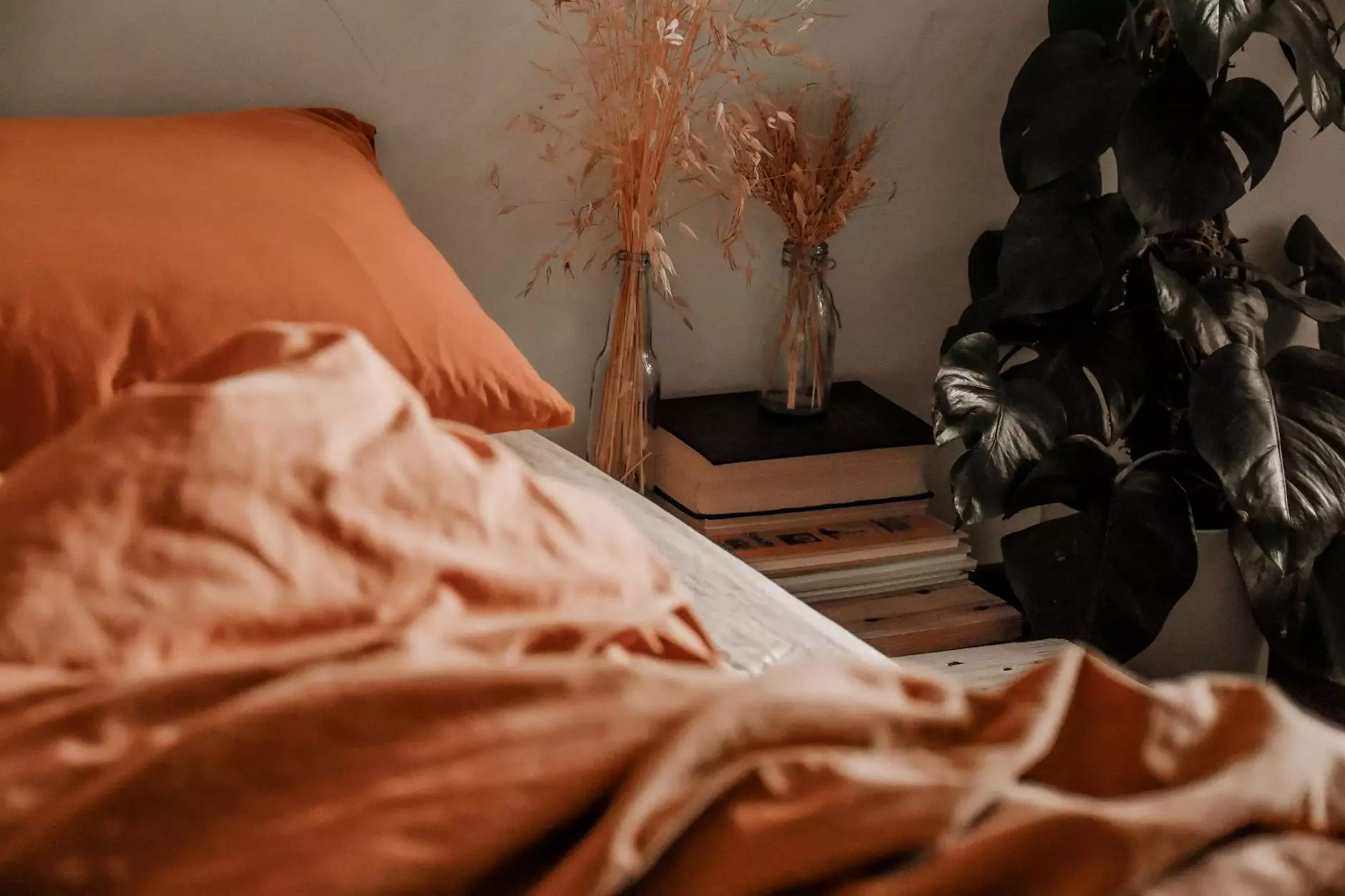 Enhance Your Sleep Experience with Emma Sheet Sets
At Fork + Rose, we are proud to present the Emma Sheet Sets by Peacock Alley — the epitome of luxury and comfort. Transform your bedroom into a serene oasis with our premium bedding collection. Our Emma Sheet Sets offer a fusion of style, quality, and functionality, ensuring a truly indulgent experience every night.
Discover Unmatched Quality
Our Emma Sheet Sets boast exceptional craftsmanship and attention to detail. Each set is meticulously crafted from the finest Egyptian cotton, renowned for its breathability, durability, and softness. The sheets feature a luxurious sateen weave, providing a silky smooth feel against your skin. Experience the ultimate in comfort and style with Emma Sheet Sets.
Elevate Your Bedding Collection
With Emma Sheet Sets, you can elevate your bedding collection to new heights. Immerse yourself in a world of luxury and sophistication with our tastefully designed sheets. The subtle elegance of our sheet sets seamlessly complements any bedroom decor, ensuring a timeless appeal that will never go out of style.
Premium Fringe Hand Towels Included
As an exclusive bonus, each Emma Sheet Set includes premium fringe hand towels. These hand towels, meticulously designed by Peacock Alley, are a testament to our commitment to providing the highest level of luxury. Made from plush, absorbent cotton, they add a touch of opulence to your bathroom experience.
Unparalleled Comfort
The Emma Sheet Sets by Peacock Alley are designed to cocoon you in unparalleled comfort every night. Experience the softness and breathability of Egyptian cotton against your skin, ensuring a restful and rejuvenating sleep. Say goodbye to restless nights and embrace the velvety caress of Emma Sheet Sets.
Exceptional Durability
Investing in Emma Sheet Sets means investing in longevity. Our sheets are expertly crafted to withstand the test of time, retaining their beauty and softness even after multiple washes. Experience the peace of mind knowing that your bedding will maintain its excellence for years to come.
Choose Your Perfect Fit
At Fork + Rose, we understand that every individual has unique preferences when it comes to bedding. That's why we offer a range of sizes and colors to meet your requirements. Whether you prefer a classic white set or a bold, vibrant shade, we have options to suit every style and taste.
Experience Luxury with Fork + Rose
At Fork + Rose, we are passionate about curating the finest collection of luxury bedding and home essentials. With our Emma Sheet Sets by Peacock Alley, we invite you to indulge in the ultimate bedding experience. Elevate your sleep routine and wrap yourself in pure luxury. Explore our collection today and discover a world of unrivaled comfort.
Conclusion
Emma Sheet Sets by Peacock Alley offer the perfect blend of style, comfort, and luxury. Crafted from the finest Egyptian cotton, these sheet sets provide unmatched softness and durability. The inclusion of premium fringe hand towels adds an extra touch of opulence. Elevate your sleep experience with Fork + Rose and indulge in the luxurious Emma Sheet Sets today.