The Chelsea 9-Piece Dining Set - Elevate Your Dining Experience with Style and Functionality
Feb 25, 2018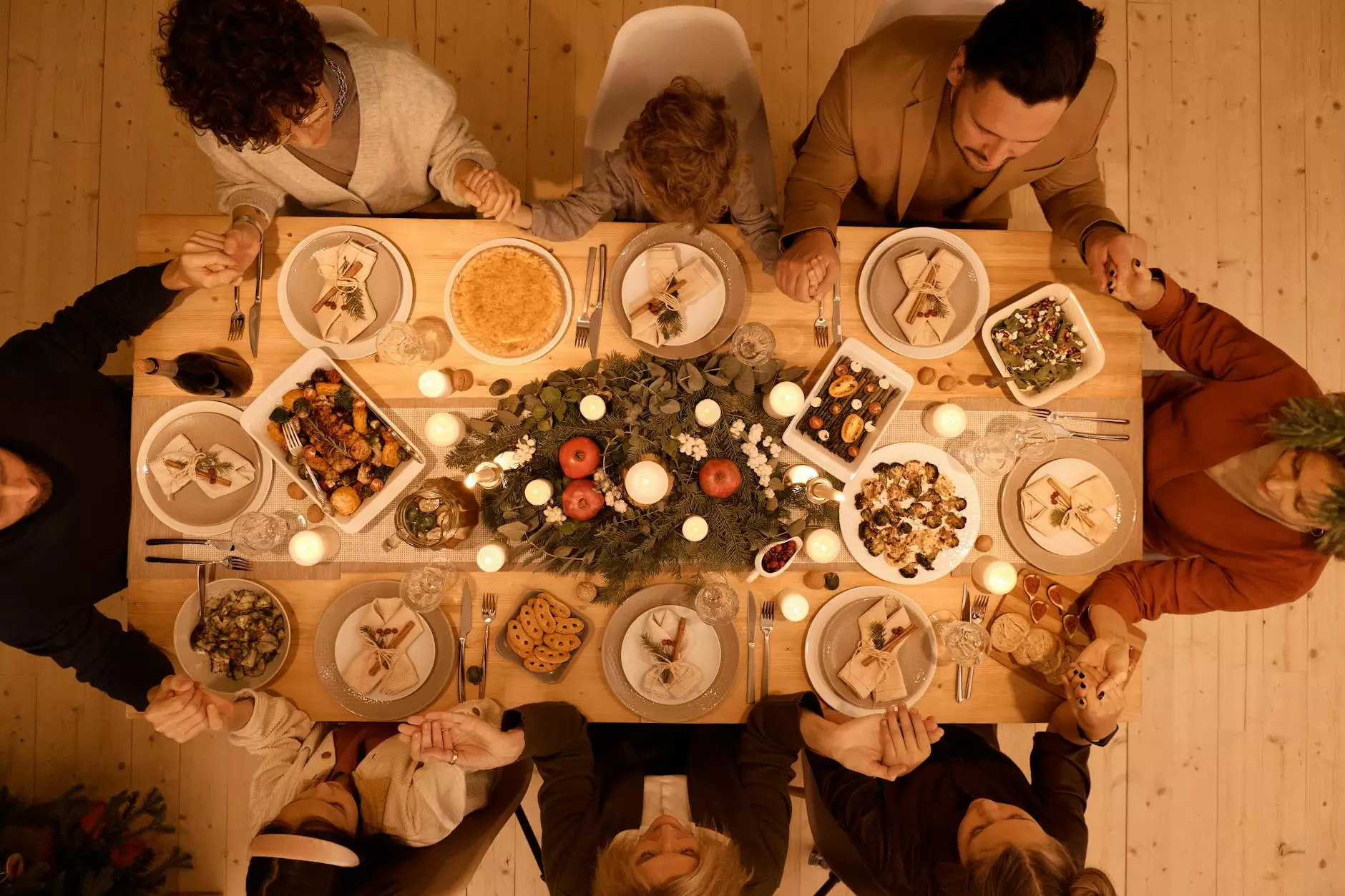 At Fork + Rose, we take pride in offering only the finest quality furniture for your home. Introducing our exquisite Chelsea 9-Piece Dining Set, designed to transform your dining area into a haven of elegance and comfort.
Unparalleled Quality
Our Chelsea 9-Piece Dining Set is crafted with meticulous attention to detail, ensuring exceptional durability and long-lasting beauty. The set features a 48" x 84"-127" extension weave dining table, allowing you to effortlessly accommodate your guests and loved ones.
Each piece is constructed from premium materials, guaranteeing sturdiness and stability. The dining table is meticulously designed with a beautiful weave pattern, adding a touch of sophistication to your dining space. The chairs and swivel chairs are expertly upholstered to provide optimal comfort and support during long gatherings.
Elegant Design
The Chelsea 9-Piece Dining Set boasts a timeless design that seamlessly blends with various interior styles. Its sleek and clean lines create a visually stunning centerpiece, while the warm tones of the wood finish exude a sense of inviting charm.
Whether you prefer a classic or contemporary aesthetic, this dining set effortlessly adapts to your style preferences. Its versatility makes it a perfect addition to any home, whether it's a cozy apartment or a spacious dining room.
Comfort Redefined
We understand that comfort is essential when it comes to enjoying a sumptuous meal with family and friends. That's why we have carefully designed the chairs and swivel chairs of the Chelsea 9-Piece Dining Set to provide ergonomic support and plush cushioning.
Each seat is generously padded to ensure a comfortable dining experience, allowing you to linger at the table long after the dessert is served. The swivel chairs offer an additional element of convenience, allowing for easy movement without ever leaving your seat.
Functional Versatility
Life is full of surprises, and our Chelsea 9-Piece Dining Set is designed to adapt to your evolving needs. The extension weave dining table allows you to expand its surface from a standard 84" to an impressive 127", accommodating larger parties or special occasions with ease.
Whether you're hosting a cozy dinner party or a grand celebration, this dining set ensures everyone has a place at the table. Its versatility ensures that your dining space can effortlessly transition from intimate family gatherings to extravagant feasts.
Create Lasting Memories
Your dining area is more than just a place to eat; it's a space where memories are created, stories are shared, and laughter echoes. With the Chelsea 9-Piece Dining Set, you can create a welcoming and inviting ambiance that encourages these meaningful connections.
Imagine enjoying Sunday brunches with your loved ones, celebrating milestones, or simply indulging in a romantic candlelit dinner. The exquisite design and exceptional quality of the Chelsea 9-Piece Dining Set make these moments even more memorable.
Shop with Confidence
At Fork + Rose, customer satisfaction is our top priority. We offer a hassle-free shopping experience, ensuring that you're fully satisfied with every purchase. Our dedicated customer support team is always ready to answer any questions or concerns you may have.
With our Chelsea 9-Piece Dining Set, you can have peace of mind knowing that you're investing in a high-end furniture piece that will stand the test of time. Elevate your dining experience with style and functionality today.