Carmel Club Chair: Elevate Your Living Space with Fork + Rose
Jan 5, 2018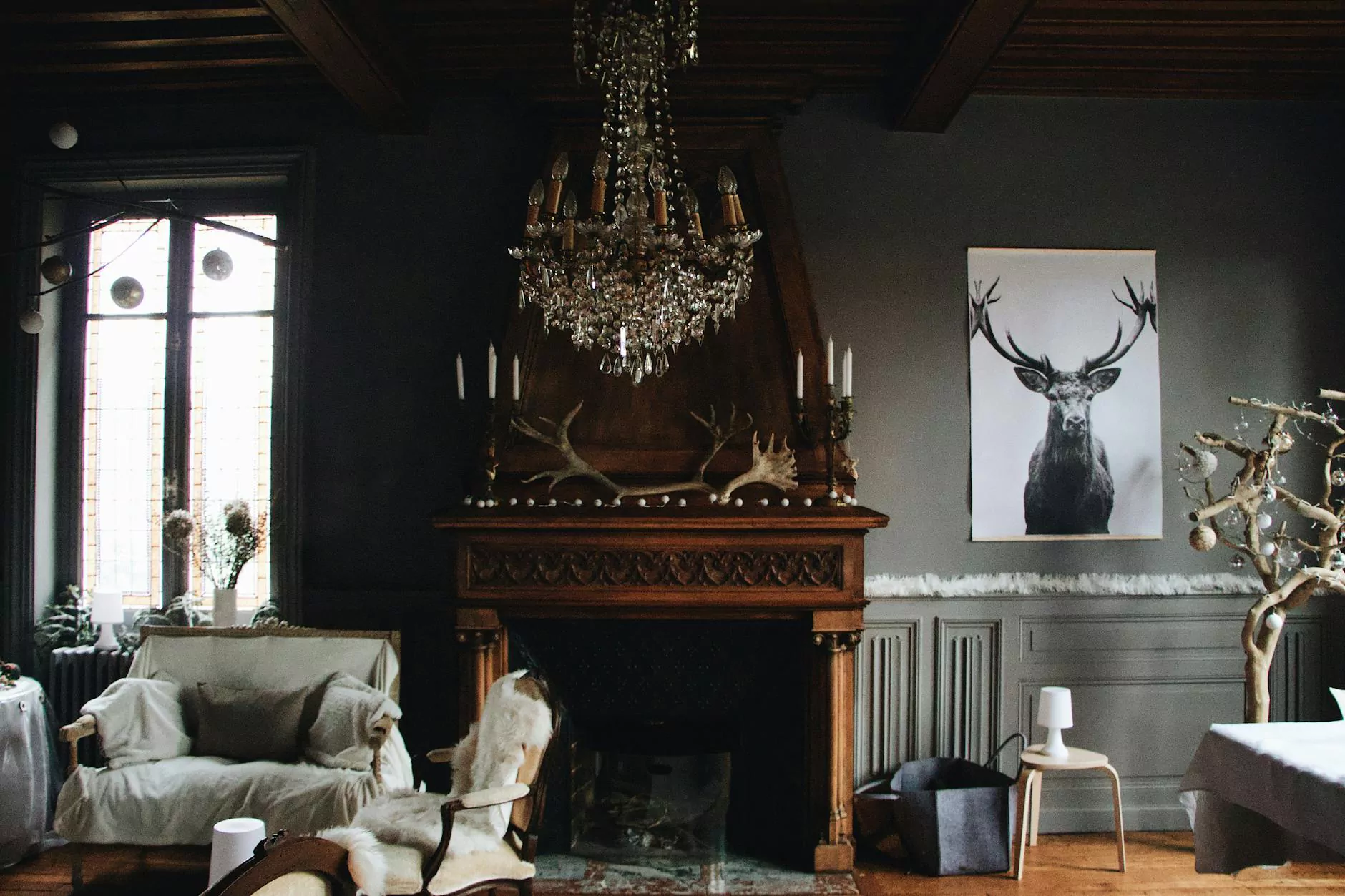 Looking to add a touch of elegance and sophistication to your home? Look no further than the Carmel Club Chair by Fork + Rose. This high-end club chair is designed with meticulous attention to detail, combining comfort, style, and functionality.
Unparalleled Quality and Craftsmanship
At Fork + Rose, we are committed to bringing you the finest furniture pieces that are built to withstand the test of time. The Carmel Club Chair is no exception. It is meticulously handcrafted using only the highest quality materials, ensuring durability and longevity.
Each chair is carefully upholstered with utmost precision and care, creating a seamless, tailored look. The attention to detail is evident in every stitch, resulting in a chair that exudes elegance and sophistication.
Comfort Redefined
With its plush cushioning and ergonomic design, the Carmel Club Chair offers unparalleled comfort. Sink into the deep seat and experience ultimate relaxation as you unwind after a long day.
The chair is thoughtfully designed to provide optimal support for your back, neck, and arms. Its rounded armrests and ample padding offer a cozy experience like no other. Whether you're reading a book, watching your favorite show, or simply enjoying a glass of wine, the Carmel Club Chair is the perfect companion.
Exquisite Design
The Carmel Club Chair is a statement piece that adds a touch of luxury to any living space. Its timeless design features clean lines, classic silhouettes, and a fringe hand towel detailing that adds a unique touch of charm and sophistication.
Available in a range of upholstery options, you can choose the perfect fabric to complement your existing decor. Whether you prefer a bold, vibrant color or a neutral tone, the Carmel Club Chair can be customized to suit your style and preferences.
Add a Fringe Hand Towel to Complete the Look
Elevate the elegance of the Carmel Club Chair even further by adding a fringe hand towel. Not only does it add a touch of luxury, but it also serves a practical purpose. The fringe hand towel can be used to quickly wipe your hands or to showcase your attention to detail and impeccable taste.
Choose from a variety of fringe hand towel options that perfectly complement your Carmel Club Chair. Whether you prefer a matching color or a contrasting accent, Fork + Rose offers a selection of hand towels that are as stylish as they are functional.
Transform Your Living Space with Fork + Rose
When it comes to finding the perfect furniture piece for your home, Fork + Rose is the brand to trust. Our commitment to quality, craftsmanship, and design is evident in every piece we create.
With the Carmel Club Chair, you can elevate your living space and create a sanctuary of comfort and style. It is the perfect blend of luxury, functionality, and timeless design.
Experience the Fork + Rose difference and indulge in the exquisite Carmel Club Chair today. Transform your home into a haven of sophistication and elegance.