Addison Coffee Table
Jul 2, 2021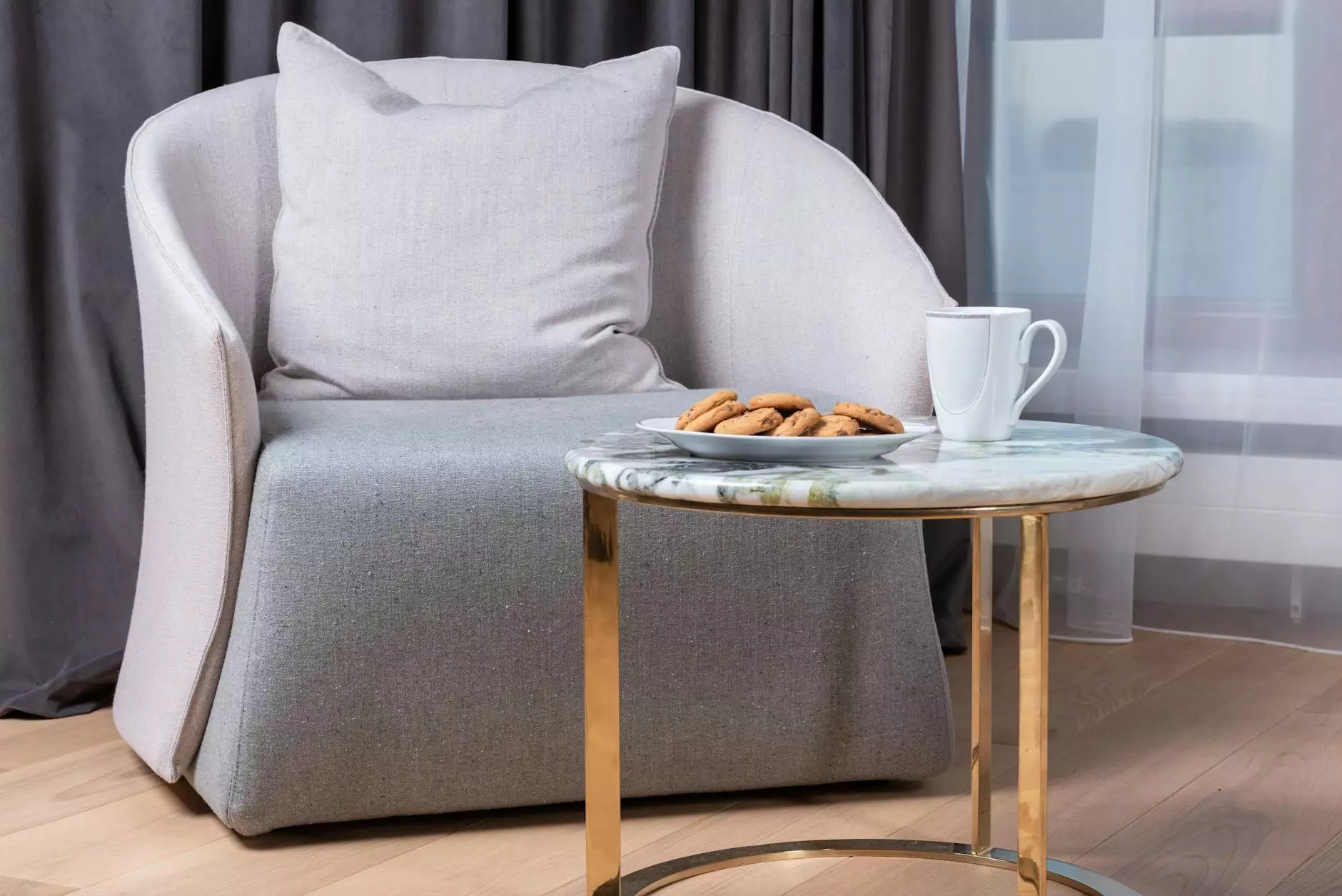 Welcome to Fork + Rose, where we bring you the finest collection of home furnishings and decor accessories. Introducing the Addison Coffee Table, a true masterpiece that will elevate the style and functionality of your living space.
Exquisite Craftsmanship
At Fork + Rose, we believe in creating products that exude elegance and craftsmanship. The Addison Coffee Table is no exception. Our team of skilled artisans meticulously handcrafts each piece to perfection. The attention to detail and quality of materials make this coffee table a unique and timeless addition to your home.
Unparalleled Style
The Addison Coffee Table boasts a modern yet timeless design that effortlessly blends into any interior decor style. The sleek lines, curved edges, and rich wood finish make it a focal point in any room. Whether your home is contemporary, traditional, or eclectic, this coffee table will complement your existing furniture and enhance the overall aesthetic.
Functionality Redefined
We understand the importance of functionality in furniture. The Addison Coffee Table offers more than just a surface to place your coffee or magazines. With its spacious storage compartments and hidden drawers, you can keep your living area neat and organized. Whether you need a spot to store remote controls, magazines, or even board games, this coffee table has got you covered.
Quality Materials
At Fork + Rose, we are committed to using only the highest quality materials. The Addison Coffee Table is crafted from solid hardwood, ensuring durability and longevity. The rich wood grain adds a touch of natural beauty to your living space. We take pride in our sustainable sourcing practices and strive to create products that are not only visually stunning but also eco-friendly.
Fringe Hand Towels and Beyond
In addition to the exquisite Addison Coffee Table, we offer a wide range of home decor accessories to complete your interior design. Shop now for our exclusive selection of fringe hand towels that add a touch of luxury to your bathroom. Made from soft, absorbent fabrics and featuring intricate fringe details, these hand towels are not only functional but also serve as decorative accents.
Create Your Dream Space
Transform your home into a sanctuary of style and elegance with Fork + Rose. Discover our curated collection of premium furniture and home decor that will inspire you to create your dream space. From coffee tables to wall art, we have everything you need to turn your house into a home.
Shop Now
Visit our website to explore the full range of products and shop with confidence. With secure online payment options, fast and reliable shipping, and exceptional customer service, Fork + Rose is your ultimate destination for exquisite home furnishings.
Addison Coffee Table
Fringe Hand Towels