Attleboro Bedding by Matouk + Schumacher - A Delightful Union of Luxury and Style
Oct 9, 2020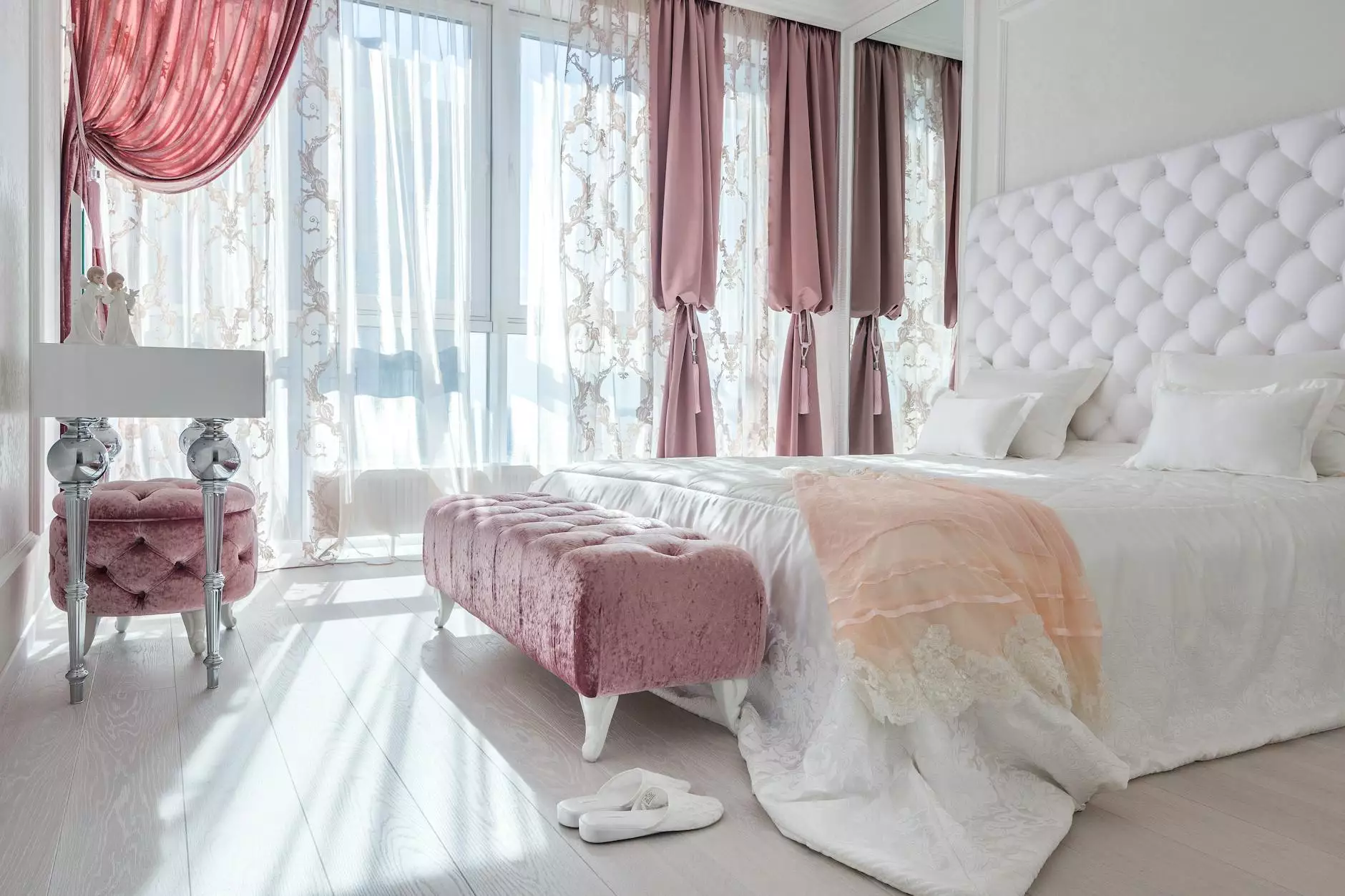 Transform Your Bedroom with Attleboro Bedding
Welcome to Fork + Rose, your destination for exquisite home decor and luxurious bedding collections. We are thrilled to introduce you to the fabulous Attleboro Bedding collaboration by Matouk and Schumacher. Prepare to be captivated by the timeless designs, impeccable craftsmanship, and unparalleled comfort that this collection offers.
Indulge in the Finest Fringe Hand Towels
As part of the Attleboro Bedding collection, we offer an exquisite selection of fringe hand towels, where style meets functionality. Crafted with meticulous attention to detail, our fringe hand towels are the epitome of luxury and elegance.
Our fringe hand towels feature intricate patterns and delicate fringes that add a touch of sophistication to any bathroom or powder room. Made from premium materials, these hand towels are not just visually appealing but also highly absorbent and incredibly soft to the touch. They are designed to provide a pampering experience every time you use them.
Unparalleled Quality and Craftsmanship
At Fork + Rose, we pride ourselves on offering only the highest quality products. The Attleboro Bedding collection is a testament to our commitment to excellence. Matouk and Schumacher, renowned names in the luxury bedding industry, have come together to create a collection that redefines luxury and elevates your everyday routine.
Every piece in the Attleboro Bedding collection is crafted with precision and attention to detail. From the choice of fabrics to the stitching techniques employed, no aspect is overlooked. The result is a range of bedding products that exude opulence, durability, and comfort.
Immerse Yourself in Unforgettable Designs
The Attleboro Bedding collection is a celebration of captivating designs and timeless elegance. Each design is carefully curated, taking inspiration from nature, art, and historical influences. From intricate floral patterns to modern geometric motifs, our collection offers something for every discerning taste.
Whether you prefer a classic, refined look or a bold, contemporary style, Attleboro Bedding has the perfect ensemble for you. Create a harmonious ambiance in your bedroom with our coordinating duvet covers, shams, and decorative pillows. Embrace luxury with ease and make a statement with your bedding choices.
Exceptional Bedding for Unrivalled Comfort
Comfort is at the core of the Attleboro Bedding collection. We understand the importance of a restful night's sleep and have carefully chosen materials that ensure your ultimate comfort. The combination of luxury Egyptian cotton, soft textures, and superior craftsmanship guarantees a blissful sleep experience like no other.
Our bedding collection offers a variety of options, from crisp percale to silky sateen, allowing you to find the perfect feel for your personal oasis. Wrap yourself in indulgence, night after night, with the Attleboro Bedding collection from Fork + Rose.
Elevate Your Bed Linen Experience with Fork + Rose
When it comes to exquisite home decor and luxurious bedding, Fork + Rose is your premier destination. We strive to provide products that exude style, comfort, and sophistication. The Attleboro Bedding collection by Matouk and Schumacher exemplifies our commitment to offering the finest quality and elevating your bed linen experience.
Browse our collection today and discover the perfect fringe hand towels to complement your personal style and enhance the ambiance of your bathroom. With our exceptional customer service and attention to detail, we guarantee a seamless shopping experience from start to finish.
Elevate your bedroom decor with Attleboro Bedding from Fork + Rose. Experience luxury, comfort, and unrivaled style like never before. Shop now and indulge in the finest fringe hand towels you deserve.