Pomegranate Sea Bedding by Matouk | Schumacher - Elevate Your Bedroom Decor
Jan 17, 2022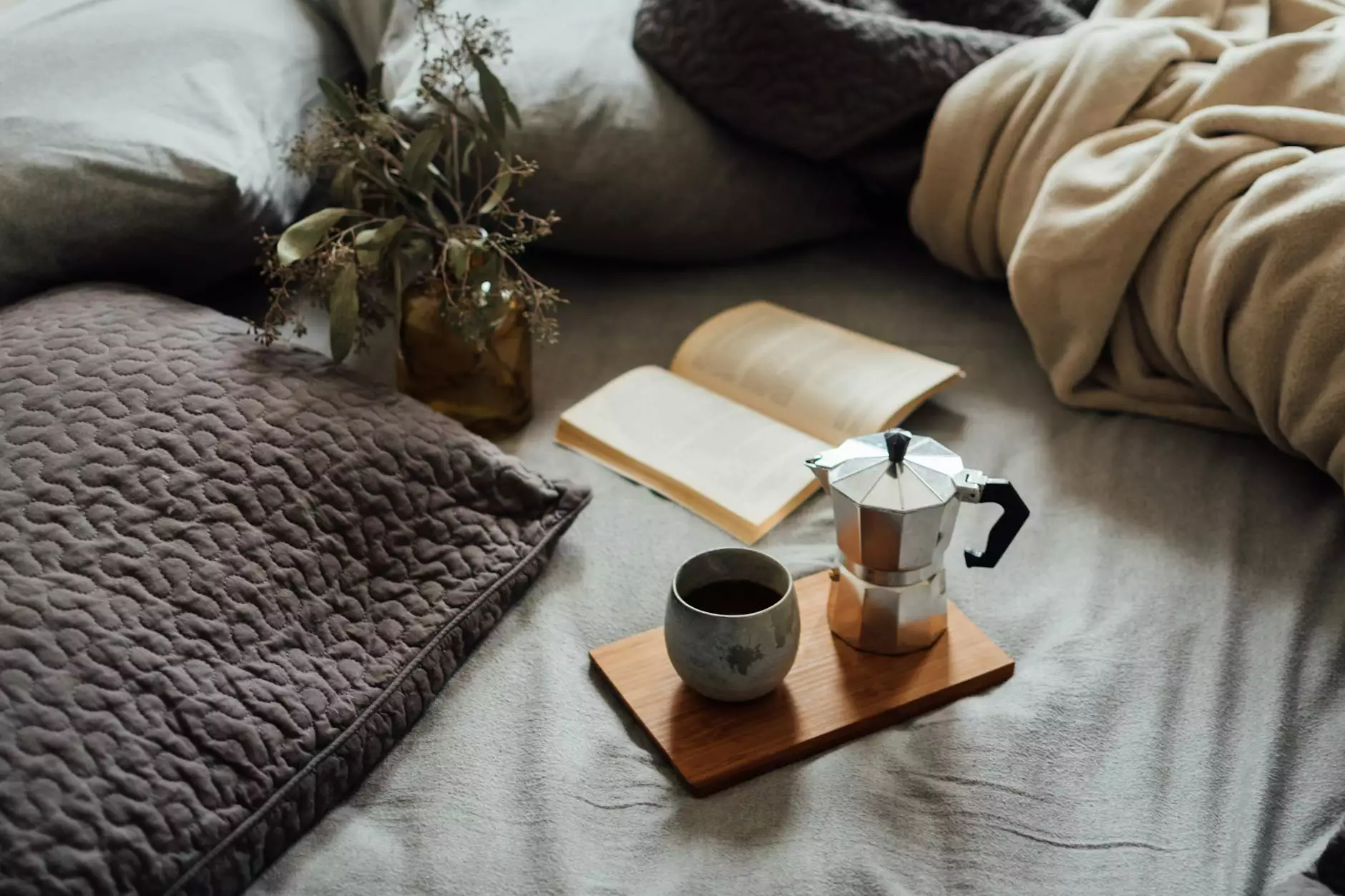 At Fork + Rose, we understand the importance of creating a luxurious and comfortable sanctuary within your home. Our Pomegranate Sea Bedding by Matouk | Schumacher offers exceptional quality and exquisite design that will transform your bedroom into a dreamy haven.
Indulge in Luxury with Pomegranate Sea Bedding
Our Pomegranate Sea Bedding combines the renowned craftsmanship of Matouk and the timeless designs of Schumacher. Each piece is thoughtfully created to add a touch of elegance and sophistication to your bedroom decor.
Elevate Your Sleep Experience
Experience ultimate comfort and relaxation with our premium bedding collection. The Pomegranate Sea Bedding is made from the finest materials, ensuring a luxurious and restful sleep every night.
Exceptional Quality Materials
We believe that you deserve the best, which is why our Pomegranate Sea Bedding is crafted with meticulous attention to detail. The duvet covers, pillowcases, and shams are made from 100% Egyptian cotton, renowned for its softness and durability. The sateen weave provides a smooth and lustrous finish, enhancing the overall luxurious feel.
Exquisite Design
The Pomegranate Sea Bedding features a stunning pattern inspired by the beauty of nature. The delicate pomegranate motif in various shades of blue adds a touch of sophistication and elegance to your bedroom. The intricate details and impeccable craftsmanship make these pieces true works of art, transforming your sleep space into a sanctuary of style.
Create a Complete Bedding Ensemble
Elevate your bedroom decor by creating a complete bedding ensemble with our Pomegranate Sea collection. Mix and match coordinating pieces to add layers of texture and visual interest to your bed.
Fringe Hand Towels
Complement your Pomegranate Sea Bedding with our fringe hand towels. These hand towels are not just functional but also serve as stylish accents for your bathroom decor. The fringe detailing adds a playful touch, while the high-quality cotton ensures absorbency and softness.
Shop Pomegranate Sea Bedding at Fork + Rose
Discover the beauty and luxury of Pomegranate Sea Bedding by Matouk | Schumacher at Fork + Rose. We are passionate about curating the finest home decor collections that elevate your living spaces.
Experience the comfort, elegance, and style of our Pomegranate Sea Bedding today. Transform your bedroom into a haven of relaxation and create unforgettable moments of rest and rejuvenation.
Why Choose Fork + Rose?
Premium Quality: We source only the highest quality products crafted with precision and attention to detail.
Exceptional Customer Service: Our dedicated team is here to assist you in every step of your shopping journey.
Curated Collections: We carefully select each item, ensuring that they meet our standards of luxury and style.
Fast and Reliable Shipping: Enjoy prompt delivery to your doorstep, so you can start enjoying your purchase sooner.
Hassle-Free Returns: If for any reason you are not satisfied with your purchase, we offer hassle-free returns and exchanges.
Discover the Pomegranate Sea Bedding collection and elevate your bedroom decor today. Shop with Fork + Rose and experience luxury and style like never before.