Addison Love Seat Glider
Dec 23, 2020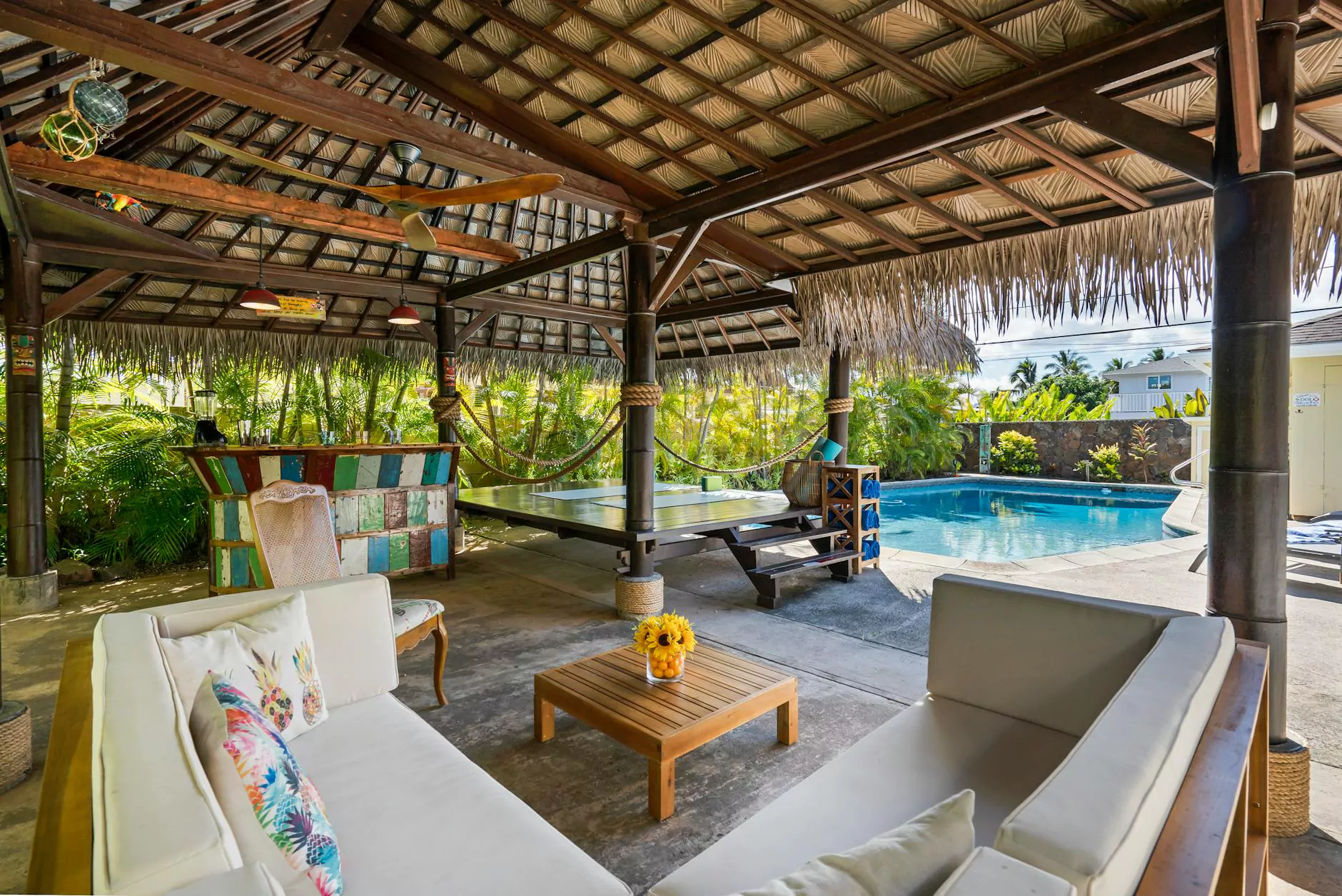 Introducing the Addison Love Seat Glider from Fork + Rose
Welcome to Fork + Rose, where we bring you the finest collection of luxury furniture pieces. Among our exquisite and meticulously crafted product range is the Addison Love Seat Glider. Designed to offer unparalleled comfort, style, and durability, our glider is the perfect addition to any outdoor or indoor space.
Unparalleled Comfort and Style
Imagine sinking into the plush cushions of our Addison Love Seat Glider, feeling the gentle sway as you relax and unwind. Crafted with meticulous attention to detail, this glider is a testament to comfort and luxury. The generous seating space provides ample room for you and your loved ones to enjoy moments of serenity and tranquility.
Superior Quality Materials
At Fork + Rose, we believe that true luxury lies in the quality of materials used. That's why we hand-select only the finest components for our Addison Love Seat Glider. From the sturdy frame to the premium upholstery, every aspect is carefully chosen to ensure longevity and durability. Experience the difference that high-quality materials can make.
Elevate Your Outdoor or Indoor Space
Whether you have a spacious garden, a cozy patio, or a stylish living room, the Addison Love Seat Glider is the perfect statement piece to elevate your space. Its sleek and modern design seamlessly blends with any aesthetic, while the stylish finishing touches add a touch of sophistication. Create a harmonious environment that exudes elegance and comfort with our glider.
Unwind with Peace of Mind
Rest assured that our Addison Love Seat Glider is built to withstand the test of time. Our commitment to quality reflects in the meticulous craftsmanship and attention to detail that goes into every piece we create. Our glider is designed to be weather-resistant and durable, ensuring that you can enjoy moments of relaxation without worrying about wear and tear.
Shop Now for the Ultimate Relaxation Experience
Ready to transform your space into a haven of comfort and style? Look no further than Fork + Rose's Addison Love Seat Glider. Discover the perfect balance of luxury and functionality with this stunning glider. Place your order today and take the first step towards creating your own oasis of relaxation. Experience pure indulgence with Fork + Rose.
Keywords: Fringe Hand Towel
In addition to our exquisite furniture collection, Fork + Rose also offers a wide range of luxurious home accessories. One of our standout products is the Fringe Hand Towel. Crafted with the finest materials and meticulous attention to detail, our Fringe Hand Towel is designed to elevate your everyday bathing experience.
Premium Quality
Our Fringe Hand Towel is made from the highest quality cotton, ensuring softness, absorbency, and durability. The fringe detailing adds a touch of elegance, making it the perfect accessory to enhance your bathroom decor. Treat yourself to the ultimate indulgence with our luxurious Fringe Hand Towel.
Elevate Your Bathing Ritual
Transform your daily bathing routine into a revitalizing and rejuvenating experience with the Fringe Hand Towel from Fork + Rose. Wrap yourself in luxury as you step out of the shower or bath. The softness of the towel against your skin and the absorbent properties ensure a quick and efficient drying process. Elevate your self-care routine with our Fringe Hand Towel.
Enhance Your Bathroom Decor
Our Fringe Hand Towel not only offers functionality but also adds a touch of style to your bathroom. The fringe detailing and elegant design make it a statement accessory that effortlessly complements any interior aesthetic. Experience the joy of owning a beautiful hand towel that brings sophistication to your space.
Experience Luxury with Fork + Rose
Fork + Rose is dedicated to providing our customers with the finest quality products that enhance their everyday lives. From our Addison Love Seat Glider to our Fringe Hand Towel, we strive to bring you timeless elegance and superior craftsmanship. Shop now and indulge in the luxurious experience that Fork + Rose has to offer.