7.5' Ultra-Lit LED Westerly Fir Clear
Apr 2, 2020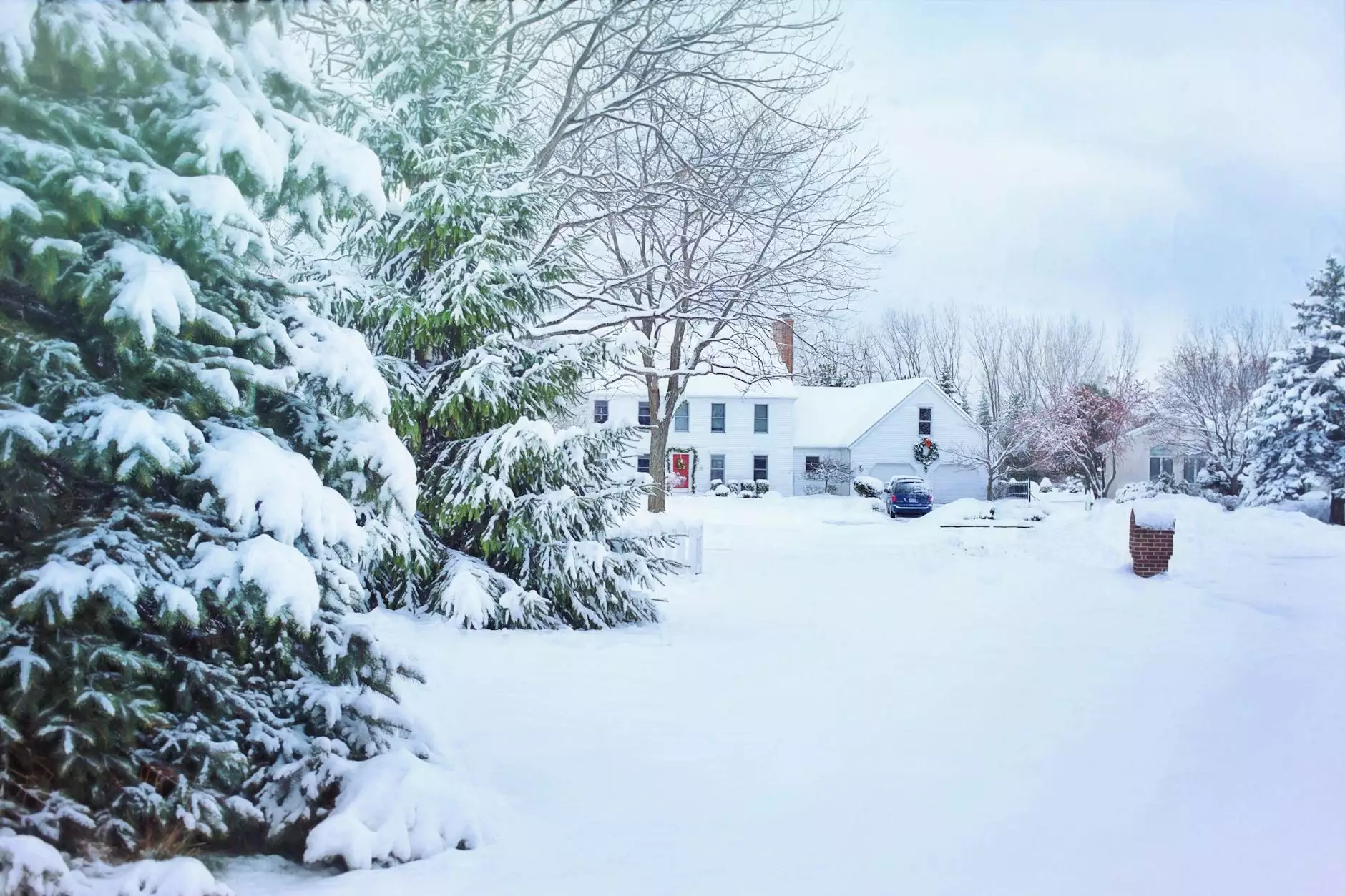 The Perfect Pre-Lit Artificial Christmas Tree
Welcome to Fork + Rose, your trusted source for high-quality holiday decorations. Introducing the 7.5' Ultra-Lit LED Westerly Fir Clear, the perfect centerpiece for your festive celebrations. Crafted with precision and attention to detail, this pre-lit artificial Christmas tree will transform your home into a winter wonderland that will dazzle family and friends.
Unmatched Beauty and Realism
Our 7.5' Ultra-Lit LED Westerly Fir Clear tree is meticulously designed to replicate the natural beauty of a real fir tree. With its lush branches, vibrant green color, and realistic texture, this artificial tree brings the charm of the outdoors right into your living room. The lifelike needles are made from high-quality materials that are both durable and flame-resistant, ensuring a safe and long-lasting holiday season.
Effortless Assembly and LED Clear Lights
We understand the importance of convenience during the busy holiday season. That's why our 7.5' Ultra-Lit LED Westerly Fir Clear tree features hassle-free assembly. The sturdy metal frame and hinged branches allow for easy setup, saving you precious time so you can focus on what truly matters - cherishing moments with your loved ones.
This pre-lit artificial Christmas tree comes adorned with energy-efficient LED clear lights that emit a warm and welcoming glow. With their long lifespan and low energy consumption, these lights offer both beauty and sustainability. Say goodbye to the hassle of tangled cords and unreliable bulbs. Our LED lights are designed to shine brightly throughout the entire holiday season, spreading joy and cheer.
Customization and Stability
Each branch of the 7.5' Ultra-Lit LED Westerly Fir Clear tree is conveniently outfitted with numerous branch tips, allowing you to shape and fluff the tree to your desired fullness. With its generous width and height, this artificial Christmas tree serves as an impressive display for your ornaments and decorations. The sturdy base provides excellent stability, ensuring your tree stands tall and proud throughout the festivities.
Safe and Convenient Storage
After the holiday season, storing your artificial Christmas tree becomes a breeze. Our 7.5' Ultra-Lit LED Westerly Fir Clear tree disassembles effortlessly, and its compact design allows for convenient storage in a dedicated tree bag or box. Rest assured knowing that your tree will be in pristine condition year after year, ready to bring joy to your home for seasons to come.
Shop Now and Bring Holiday Cheer to Your Home
Don't settle for an ordinary Christmas tree when you can have the extraordinary. Shop the 7.5' Ultra-Lit LED Westerly Fir Clear at Fork + Rose and make this holiday season one to remember. Discover the perfect blend of beauty, convenience, and durability. Your search for the ultimate pre-lit artificial Christmas tree ends here. Order yours today and let the festivities begin!
Keywords: fringe hand towel
In addition to our stunning selection of Christmas trees, Fork + Rose also offers a wide range of exquisite home essentials, including fringe hand towels. Elevate your bathroom decor with our luxurious fringe hand towels, crafted from premium materials and designed to add a touch of elegance to any space. Whether you're looking to treat yourself or searching for the perfect gift, our fringe hand towels are a versatile choice that combines both style and functionality. Explore our collection now and indulge in the art of pampering yourself with Fork + Rose.