Enhance Your Dining Experience with the Addison 7-Piece Dining Set from Fork + Rose
May 14, 2022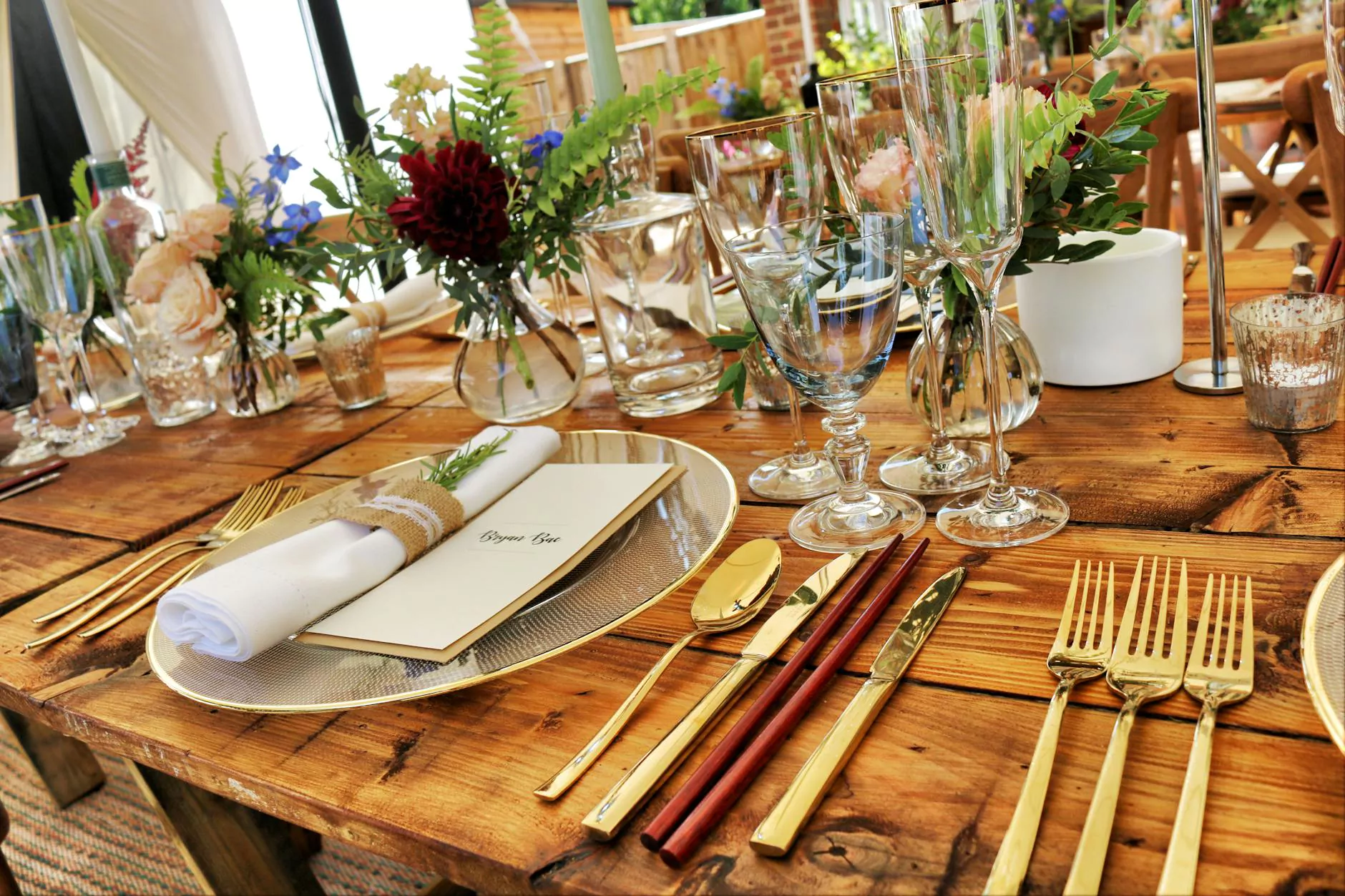 Unveiling the Addison 7-Piece Dining Set
Welcome to Fork + Rose, where luxury meets functionality. We take great pride in presenting to you our exquisite Addison 7-piece dining set. This high-quality set combines elegance, durability, and comfort to create the perfect ambiance for your dining room. With a 42x84 dining table, 4 chairs, and 2 swivel chairs, the Addison set offers ample space for your family and friends to gather and enjoy memorable meals together.
Unparalleled Comfort
The Addison dining chairs feature ergonomic designs that provide exceptional comfort during long dining sessions. Crafted with premium materials, including plush cushions and sturdy frames, these chairs offer both support and style. Whether you're enjoying a formal dinner party or a casual family meal, the Addison chairs ensure a comfortable seating experience.
Exquisite Craftsmanship
At Fork + Rose, we believe that every piece of furniture should be a work of art. The Addison dining table showcases impeccable craftsmanship, with its solid construction and attention to detail. Made from high-quality materials, this table combines longevity with timeless beauty. Its 42x84 dimensions provide ample space for serving delicious meals while creating a focal point in your dining area.
A Blend of Style and Versatility
The Addison 7-piece dining set effortlessly blends contemporary style with versatility. Its sleek design and clean lines make it a perfect fit for various interior design themes. Whether your home boasts modern minimalism or traditional elegance, the Addison set effortlessly adapts and enhances your existing decor.
Enhance Your Dining Space
Every detail of the Addison dining set has been carefully considered to elevate your dining experience. The inclusion of 2 swivel chairs adds an extra touch of sophistication and convenience. These chairs allow for easy movement and encourage lively conversations around the table, making every meal a memorable occasion.
Impeccable Durability
Investing in the Addison 7-piece dining set means investing in long-lasting durability. Made with top-quality materials, this set is built to withstand the test of time. Whether you have a bustling household or frequently entertain guests, the Addison set is designed to maintain its beauty and functionality for years to come.
Shop with Confidence
At Fork + Rose, we prioritize customer satisfaction above all else. When you purchase the Addison 7-piece dining set, you can trust in our commitment to excellence. Our team of experts is dedicated to delivering the highest level of service, ensuring a seamless shopping experience. Rest assured that you are making a wise investment in quality and style.
Transform Your Dining Room Today
Don't settle for mediocrity when it comes to your dining experience. Elevate your meals and create unforgettable moments with the Addison 7-piece dining set from Fork + Rose. Experience the perfect balance of luxury, comfort, and style. Shop now and let us help you transform your dining space into a masterpiece.