Matouk Luxury Bedding
Mar 30, 2018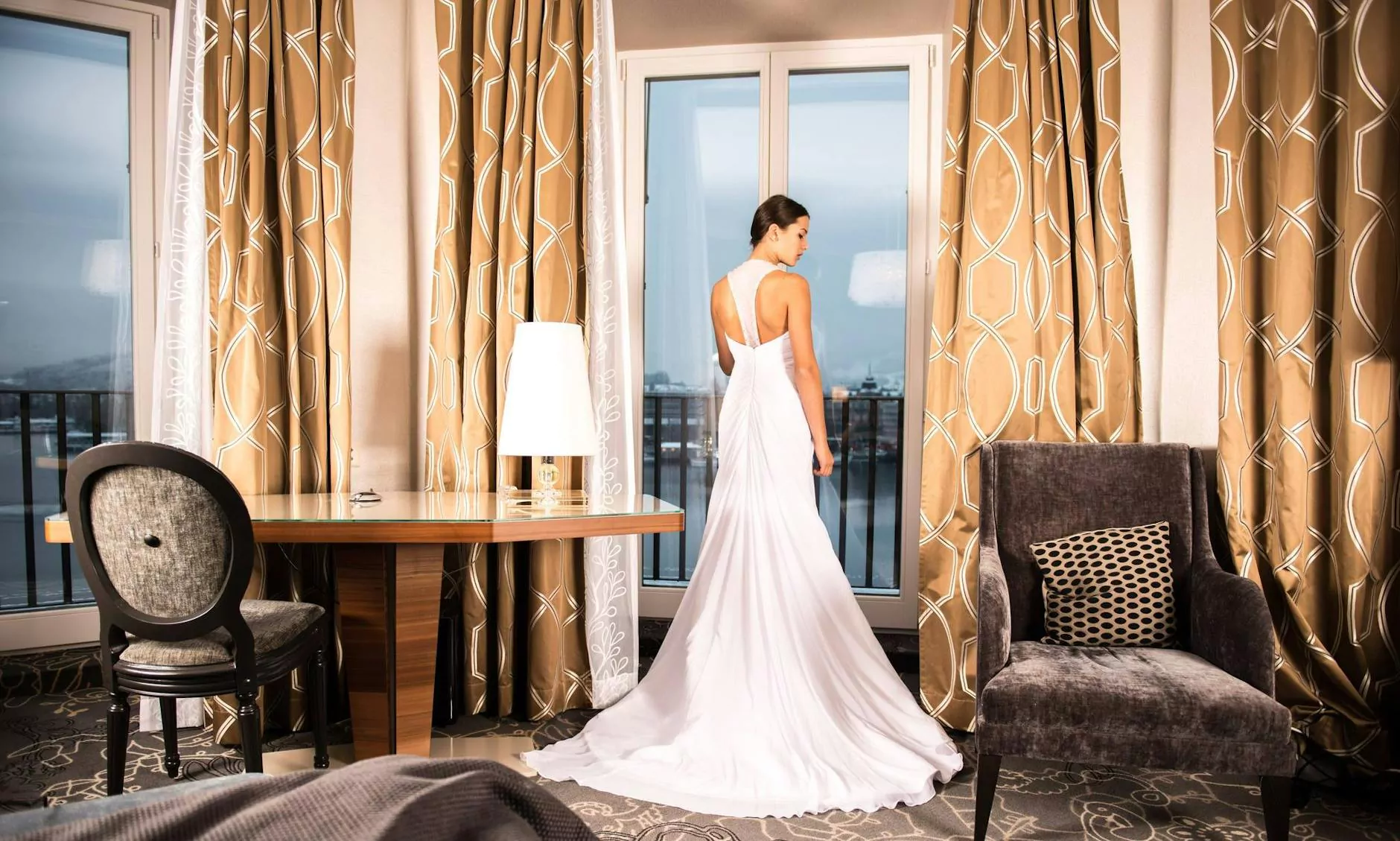 At Fork + Rose, we are proud to offer the finest quality bedding including the exquisite collection of Matouk luxury bedding. With our range of fringe hand towels and luxurious designs, we aim to elevate your bedroom to new levels of comfort and style.
Discover the Elegance of Matouk Luxury Bedding
When it comes to luxury bedding, Matouk is a name that stands above the rest. With a legacy spanning over 90 years, Matouk has perfected the art of creating bedding that exudes elegance, comfort, and craftsmanship. Each piece is meticulously designed and crafted using the highest quality materials, making them a true symbol of luxury.
Our collection of Matouk luxury bedding showcases a variety of styles, colors, and patterns to suit every taste and preference. From crisp white linens to vibrant prints, you'll find the perfect addition to enhance your bedroom's aesthetic.
Elevate Your Bath Experience with Fringe Hand Towels
One of our standout offerings from the Matouk luxury bedding collection is our fringe hand towels. These towels are the epitome of style and functionality. Crafted with the utmost care, each towel features delicate fringes that add a touch of sophistication to your bathroom decor.
Not only do our fringe hand towels make a statement with their design, but they also deliver exceptional performance. Made from plush and absorbent materials, they provide unmatched softness and comfort, ensuring a luxurious bath experience every time.
Immerse Yourself in Supreme Comfort
When you choose Matouk luxury bedding, you are choosing supreme comfort. The attention to detail and the use of only the finest materials ensure that each piece feels incredibly soft against your skin.
Whether it's a cozy duvet cover, a fluffy pillowcase, or a silky sheet set, every item in our Matouk collection is designed to provide a serene and restful sleep. You deserve the best, and our luxury bedding guarantees just that.
Browse Our Exquisite Selection
At Fork + Rose, we understand the importance of finding the perfect bedding to complete your bedroom oasis. That's why we offer an expansive selection of Matouk luxury bedding, including the fringe hand towel range, meticulously curated to cater to your unique style and preferences.
With a focus on quality and craftsmanship, our collection showcases the best of Matouk's offerings. From timeless classics to contemporary designs, we have bedding options that will effortlessly blend with your existing decor and create a haven of comfort.
Experience the Difference
When you choose Matouk luxury bedding from Fork + Rose, you are choosing more than just a beautiful addition to your home. You are investing in unmatched quality, undeniable style, and a commitment to providing the ultimate comfort experience.
Discover the world of Matouk luxury bedding today and transform your bedroom into a sanctuary of tranquility and aesthetics with our fringe hand towels and premium bedding options.
Experience the Fork + Rose difference - where luxury meets exceptional craftsmanship.