John Robshaw Pillows
Jan 16, 2019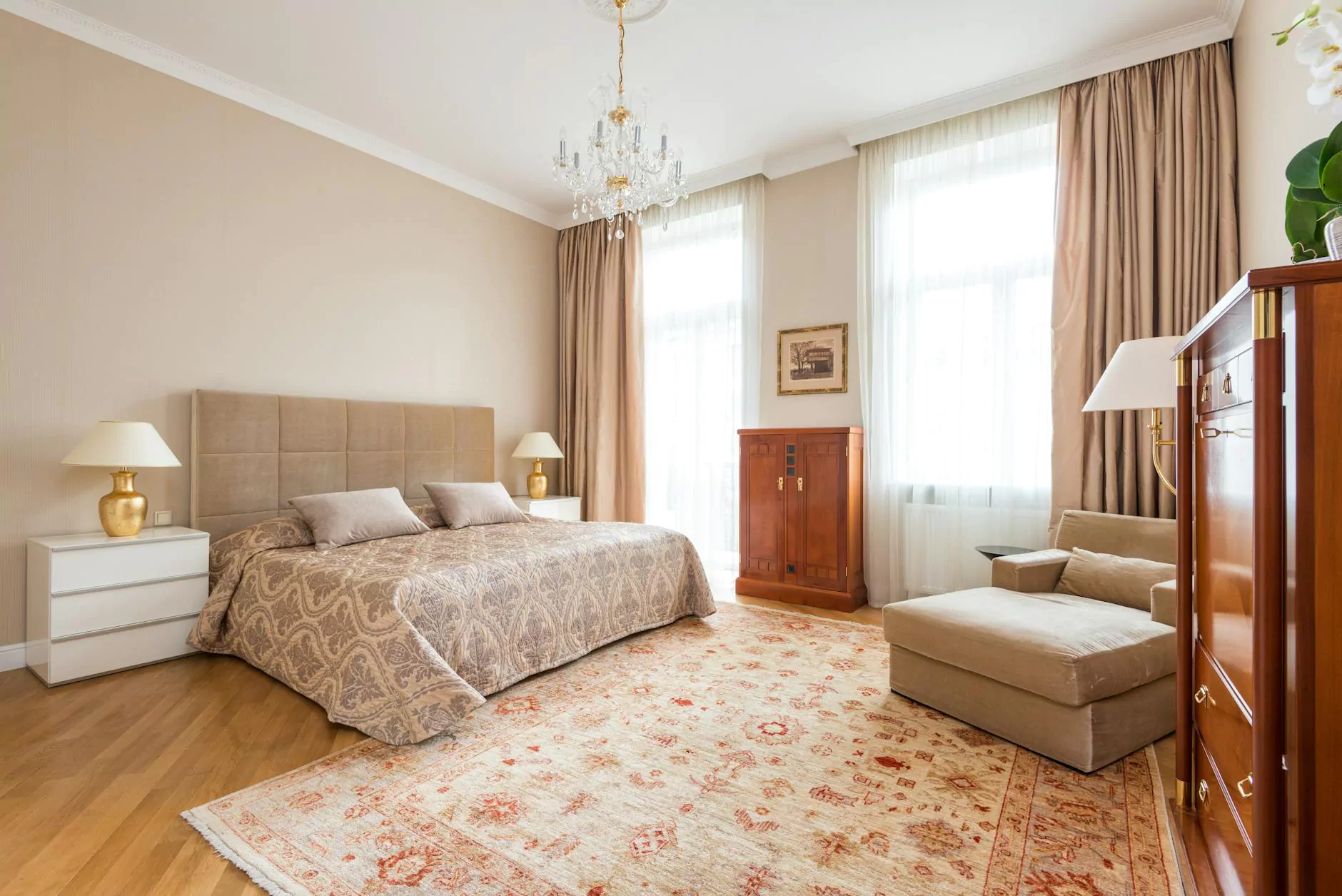 Discover the Elegance of John Robshaw Pillows
At Fork + Rose, we are proud to present our exquisite collection of John Robshaw pillows. Crafted with meticulous attention to detail, these high-end pillows are the epitome of luxury and style. Whether you are looking to add a touch of sophistication to your living room or bedroom, our John Robshaw pillows are the perfect choice.
Unparalleled Craftsmanship
Each John Robshaw pillow is a work of art, created by skilled artisans who take pride in their craftsmanship. From the meticulously designed patterns to the expertly sewn details, every pillow reflects the dedication and passion that goes into its creation. The result is a collection of pillows that exude elegance and refinement, elevating any space they adorn.
Stunning Designs
Our John Robshaw pillows feature a wide range of captivating designs, from intricate geometric patterns to delicate floral motifs. Each design is carefully curated to bring a unique blend of colors, textures, and shapes, creating a visual masterpiece that complements any interior aesthetic. We offer a variety of styles to suit your personal taste and home décor, ensuring that you find the perfect pillow to enhance your living space.
Luxurious Fabrics
Only the finest materials are used in the creation of John Robshaw pillows. From sumptuous silk to soft and lustrous cotton, each pillow is crafted from premium fabrics that not only look exquisite but also feel luxurious to the touch. The attention to detail extends to the selection of materials, ensuring that every pillow provides ultimate comfort and durability, allowing you to enjoy its beauty for years to come.
Exquisite Details
One of the distinguishing features of John Robshaw pillows is their exquisite detailing. From meticulously embroidered accents to carefully hand-sewn trims, these pillows are a testament to the artisan's skill and dedication. The attention given to every intricate detail sets John Robshaw pillows apart, making them a statement piece in any room.
Enhance Your Home Décor with Fringe Hand Towels
In addition to our stunning collection of John Robshaw pillows, Fork + Rose offers a selection of fringe hand towels that perfectly complement your home decor. Our fringe hand towels are not only functional but also add a touch of elegance to your bathroom or powder room. Made from premium materials, these towels are designed to provide both style and comfort, making them the perfect addition to your daily routine.
Unmatched Quality
At Fork + Rose, we take pride in offering products of the highest quality. Our fringe hand towels are crafted with precision and care, ensuring their durability and longevity. The intricate fringe details add a touch of sophistication, while the soft and absorbent fabric provides a luxurious feel. Whether you are refreshing your bathroom or looking for a thoughtful gift, our fringe hand towels are the ideal choice.
Shop the John Robshaw Pillows Collection at Fork + Rose
Visit Fork + Rose today to explore our exquisite collection of John Robshaw pillows and fringe hand towels. Our curated selection offers a range of designs and styles to suit different tastes and preferences. With our commitment to quality and exceptional customer service, we strive to provide an unparalleled shopping experience. Transform your home with the elegance and beauty of John Robshaw pillows and fringe hand towels from Fork + Rose.