The Difference Between A Pillow Sham and ...
Dec 4, 2020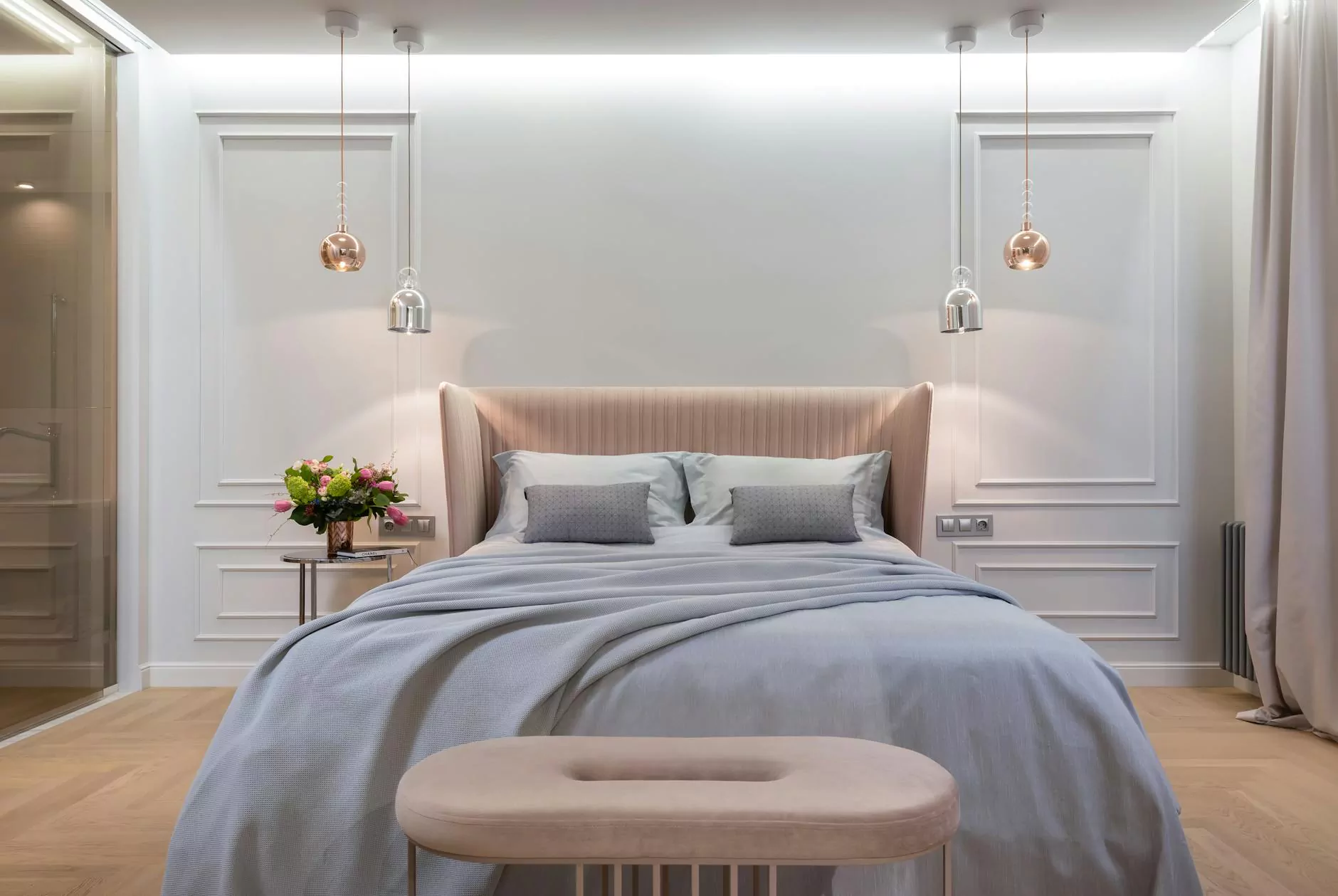 Welcome to Fork + Rose, where we believe that every detail matters when it comes to creating the perfect bedroom. In this article, we will unravel the mystery surrounding pillow shams and help you understand the difference between a pillow sham, pillow protector, and pillowcase. Let's dive in!
Understanding Pillow Shams
Pillow shams are decorative coverings for pillows that can instantly elevate the look of your bed. Unlike pillowcases or protectors, pillow shams are designed to be displayed and not necessarily used for sleeping. They serve as stylish and functional accessories, offering an additional layer of design to your bedding ensemble.
At Fork + Rose, we pride ourselves on offering a wide selection of high-quality pillow shams. Our expertly crafted shams are available in various sizes, fabrics, and designs, allowing you to find the perfect match for your personal style and bedroom decor.
The Difference Between a Pillow Sham and Pillow Protector
While both pillow shams and pillow protectors share similarities in terms of size and shape, their primary purposes and functionalities differ.
Pillow Sham:
A pillow sham is primarily used for decorative purposes. It typically features intricate patterns, luxurious fabrics, and decorative accents such as flanges, embroidery, or fringe. Pillow shams are designed to complement the bedding ensemble, adding an extra layer of elegance and sophistication to your bed. They are also used to create a polished and finished look by covering your sleeping pillows.
Pillow Protector:
A pillow protector, on the other hand, is primarily used for practical purposes. It is designed to protect your pillow from dust, allergens, bed bugs, and stains, ultimately extending the life of your pillow. Pillow protectors are usually made of hypoallergenic materials and feature a zippered enclosure to ensure complete coverage and protection. While they may not offer the same decorative flair as pillow shams, pillow protectors are an essential investment for maintaining the cleanliness and longevity of your pillows.
Choosing the Best Pillow Sham
When it comes to selecting the best pillow sham for your bedroom, several factors are worth considering:
Design: Determine your desired aesthetic, whether it's a classic, modern, or bohemian style. Consider patterns, colors, and textures that will seamlessly integrate with your existing decor.
Size: Ensure that the pillow sham size matches your pillow size to achieve a snug and tailored appearance.
Materials: Explore different fabric options such as cotton, linen, silk, or velvet, keeping in mind factors like comfort, durability, and breathability.
Details: Consider decorative features like flanges, tassels, fringes, or embroidery that can add a unique touch to your pillow sham.
At Fork + Rose, we have curated a collection of exceptional pillow shams that strike the perfect balance between style and quality. Our team of experts handpicks every item, ensuring that you have access to the finest and most stylish options available.
Enhance Your Bedroom Decor with Pillow Shams
Pillow shams have the remarkable ability to transform an ordinary bed into a luxurious sanctuary. By carefully selecting the right pillow sham, you can instantly enhance your bedroom decor, creating a cohesive and inviting space.
Whether you prefer the timeless elegance of a solid-colored sham, the intricate charm of a floral design, or the modern appeal of geometric patterns, Fork + Rose has the perfect pillow sham to match your unique style.
From crisp white shams that exude sophistication to bold and vibrant shams that make a statement, our extensive collection ensures that you'll find your dream pillow shams within our selection.
Discover the Perfect Pillow Shams at Fork + Rose
At Fork + Rose, we understand the importance of exquisite bedding accessories in creating a space that reflects your style and personality. Our commitment to quality, craftsmanship, and design sets us apart.
Visit our website today to explore our stunning collection of pillow shams and find the perfect addition to your bedroom decor. Your journey towards a more beautiful and welcoming bedroom begins with Fork + Rose!
Keyword: fringe hand towel
While our focus in this article has been on pillow shams, we also offer a wide range of other premium home and bath products. If you're in search of luxurious fringe hand towels to complement your pillow shams, Fork + Rose has you covered. Our fringe hand towels are made from the finest materials, meticulously crafted to provide both comfort and style.