St. Tropez Chaise Lounge - The Epitome of Outdoor Luxury
Feb 14, 2022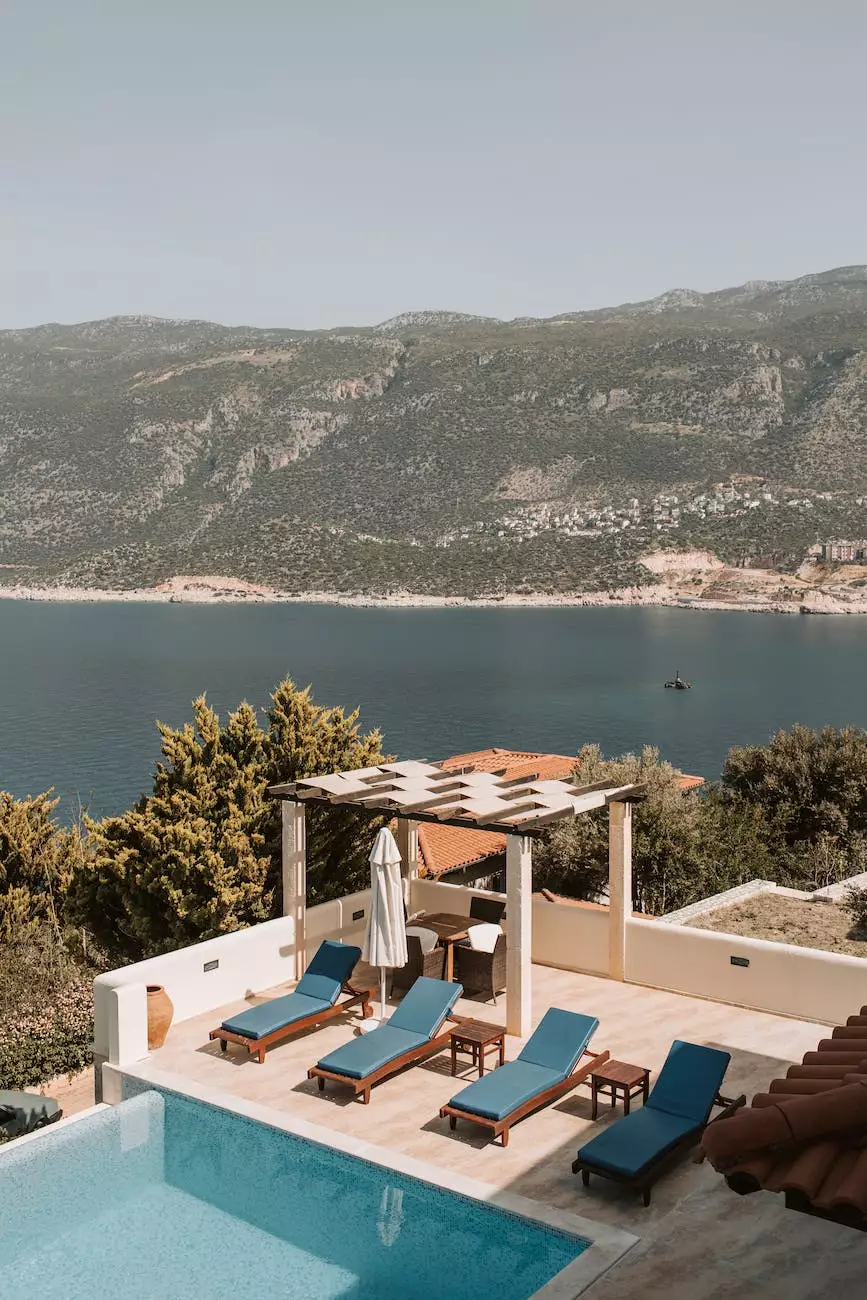 Welcome to Fork + Rose, your destination for exquisite outdoor furniture. Our St. Tropez Chaise Lounge is designed to bring a touch of elegance and comfort to your outdoor living space. Crafted with attention to detail and using the finest materials, this high-end chaise lounge is the epitome of luxury.
Experience Unparalleled Comfort
The St. Tropez Chaise Lounge is the ultimate relaxation spot. Whether you're lounging by the pool, soaking up the sun on your patio, or enjoying a lazy afternoon in your garden, this chaise lounge provides unparalleled comfort. Its ergonomically designed shape contours to your body, cradling you in a cozy embrace.
Featuring a plush, cushioned seat and backrest, the St. Tropez Chaise Lounge ensures optimal comfort for extended periods of relaxation. The included adjustable headrest allows you to find the perfect position for ultimate neck and head support.
Sophisticated Design with Attention to Detail
The St. Tropez Chaise Lounge showcases a sleek and sophisticated design that effortlessly enhances any outdoor space. Its clean lines, minimalist silhouette, and premium materials combine to create a timeless piece of outdoor furniture.
Constructed using durable aluminum frames and expertly woven synthetic wicker, this chaise lounge is built to withstand the elements. The wicker is handwoven by skilled artisans, ensuring impeccable craftsmanship and attention to detail.
Available in a range of elegant color options, including neutral tones and vibrant hues, the St. Tropez Chaise Lounge can be customized to suit your personal style and complement your existing outdoor decor.
Uncompromising Quality and Durability
At Fork + Rose, we believe in delivering only the highest quality outdoor furniture. The St. Tropez Chaise Lounge is no exception. Each piece undergoes rigorous quality control measures to ensure it meets our strict standards of excellence.
Resistant to fading, rust, and corrosion, this chaise lounge is designed to withstand years of outdoor use. The weather-resistant cushions are made from premium Sunbrella® fabric, known for its durability and fade resistance. They are also easy to clean, ensuring hassle-free maintenance.
Versatility for Any Outdoor Space
Whether you have a sprawling backyard or a small balcony, the St. Tropez Chaise Lounge is designed to fit seamlessly into any outdoor setting. Its sleek and space-saving design makes it ideal for both large and compact spaces.
The lightweight construction allows for easy mobility, so you can effortlessly move the chaise lounge around your outdoor area to find the perfect spot. Whether you prefer to bask in the sun or relax in the shade, the St. Tropez Chaise Lounge adapts to your needs.
Create Your Oasis of Relaxation
Transform your outdoor space into a tranquil oasis with the St. Tropez Chaise Lounge. Immerse yourself in pure luxury and indulge in moments of pure bliss. Shop now at Fork + Rose to explore our exquisite collection of outdoor furniture and find the perfect pieces to elevate your outdoor living experience.
Home
Products
St. Tropez Chaise Lounge