SPECIAL PURCHASE - 11' Cantilever Umbrella - Blue Sky
Dec 21, 2017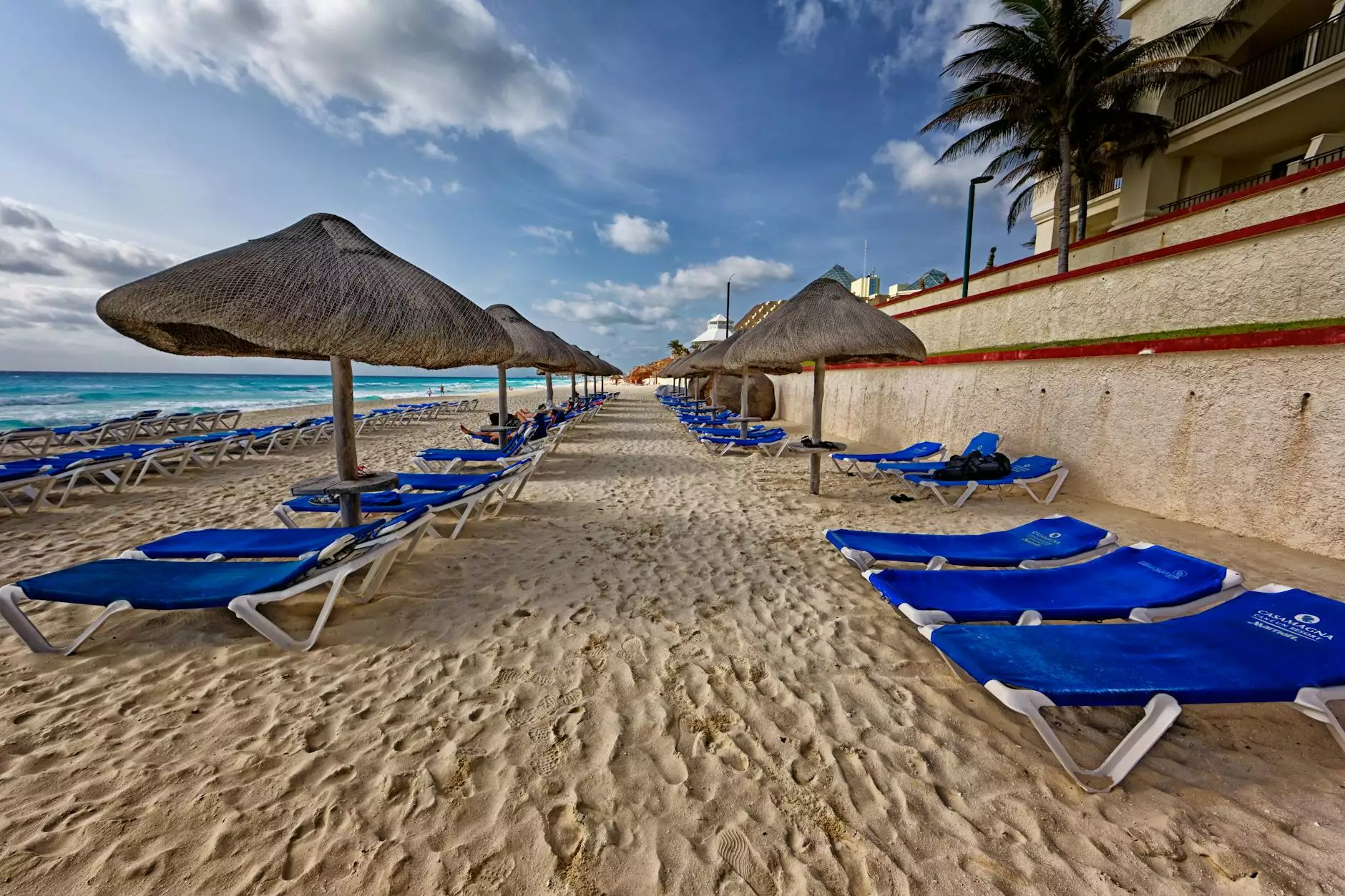 Welcome to Fork + Rose, your ultimate destination for quality outdoor products. We are thrilled to present our SPECIAL PURCHASE - 11' Cantilever Umbrella in the stunning Blue Sky color. Whether you are relaxing in your backyard or hosting a social gathering, this umbrella offers both style and functionality.
Experience Ultimate Comfort and Protection
Our 11' Cantilever Umbrella combines elegance and innovation to provide you with the ultimate outdoor experience. With its durable construction and ergonomic design, this umbrella ensures optimum comfort and protection against the elements.
Stylish Design
The Blue Sky color adds a touch of sophistication to any outdoor setting. Its vibrant hue complements various decors, making it a versatile choice for your patio, garden, or poolside area. The sleek and modern design effortlessly enhances the aesthetic appeal of your outdoor space.
Easy to Use
Our Cantilever Umbrella features a user-friendly design that allows for convenient operation. The sturdy metal frame and high-quality materials ensure stability and durability, even during windy conditions. The easy-to-use crank system allows for effortless opening and closing, providing you with hassle-free setup every time.
Adjustable and Versatile
Customize the shade you desire with the adjustable tilt function of our Cantilever Umbrella. Protect yourself from the sun's harmful rays at any time of the day by easily adjusting the angle. This versatile feature ensures that you and your loved ones stay cool and comfortable throughout your outdoor activities.
Unmatched Quality and Durability
At Fork + Rose, we take pride in delivering exceptional quality products. Our Cantilever Umbrella is crafted from premium materials, ensuring long-lasting performance even in challenging weather conditions. Each component is meticulously designed to offer unmatched durability, providing you with an umbrella that withstands the test of time.
UV Protection
Your well-being is our top priority, which is why our Cantilever Umbrella provides superior UV protection. The specialized canopy blocks harmful UV rays, offering you a safe and enjoyable outdoor experience. The fabric is fade-resistant, maintaining its vibrant color even after prolonged exposure to sunlight.
Weather-Resistant
Our Cantilever Umbrella is engineered to withstand various weather conditions. The metal frame is rust-resistant, ensuring its longevity and structural integrity. The canopy is water-resistant, effectively repelling rain and keeping you dry underneath. No matter the weather, our umbrella is designed to stand strong.
Enhance Your Outdoor Living Space
Transform your outdoor area into a stunning oasis with the help of our Cantilever Umbrella. Its large coverage area comfortably shades your patio furniture, creating a relaxing atmosphere for you and your guests. Whether you're enjoying a meal, reading a book, or simply lounging by the pool, this umbrella enhances your outdoor living space and ensures your comfort.
Installation Flexibility
Our Cantilever Umbrella offers installation flexibility, allowing you to place it virtually anywhere you desire. The sturdy base provides stability, while the cantilever design ensures ample space for your furniture underneath the shade. Enjoy the freedom of arranging your outdoor space with the versatility of our umbrella.
Accessorize and Personalize
Make your outdoor space truly yours by customizing your Cantilever Umbrella. Choose from our range of available accessories such as LED lights, protective covers, and mosquito netting to enhance your experience. Personalize your shade solution to suit your unique preferences and make the most of your outdoor living area.
Shop with Confidence at Fork + Rose
When you choose Fork + Rose, you are investing in top-notch quality and exceptional customer service. We strive to exceed your expectations by offering a seamless shopping experience and providing prompt assistance whenever needed. Shop with confidence, knowing that our team is dedicated to ensuring your satisfaction.
Fast and Reliable Shipping
We understand that you're eager to start enjoying your Cantilever Umbrella. That's why we offer fast and reliable shipping services, ensuring that your order reaches your doorstep in a timely manner. Our secure packaging ensures that your umbrella arrives in pristine condition, ready to elevate your outdoor space.
Unparalleled Customer Support
Have a question or need assistance? Our knowledgeable and friendly customer support team is here to help. We are committed to providing you with unparalleled support, ensuring that your experience with Fork + Rose is nothing short of exceptional.
100% Satisfaction Guarantee
Your satisfaction is our utmost priority. At Fork + Rose, we stand behind the quality and performance of our products. If for any reason you are not completely satisfied with your Cantilever Umbrella, we offer a hassle-free return policy. Enjoy peace of mind knowing that your purchase is backed by our 100% satisfaction guarantee.
Conclusion
Elevate your outdoor space with our SPECIAL PURCHASE - 11' Cantilever Umbrella in Blue Sky from Fork + Rose. Experience ultimate comfort, protection, and style with this high-quality umbrella. With its unbeatable quality, innovative design, and versatile features, our umbrella is the perfect choice for your outdoor needs. Shop now and enjoy the ultimate outdoor experience with Fork + Rose.