Love Seat and 2 Swivel Rockers
Oct 15, 2018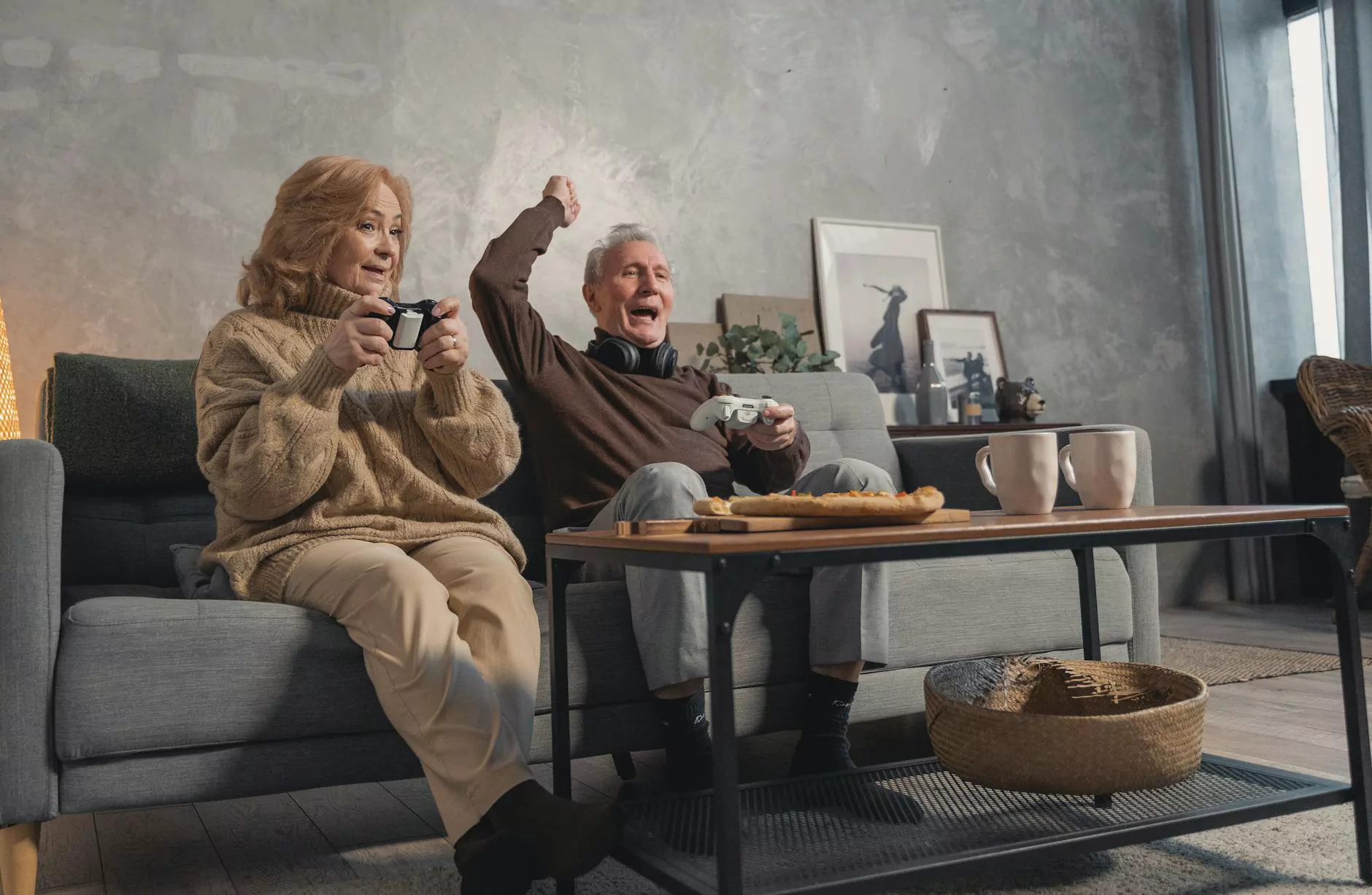 Experience Ultimate Comfort with Our Love Seat and 2 Swivel Rockers Set
At Fork + Rose, we are dedicated to providing you with the finest outdoor furniture that combines style, durability, and comfort. Our Love Seat and 2 Swivel Rockers set is designed to elevate your outdoor living space and ensure that you enjoy every moment spent in the great outdoors.
Unmatched Quality and Design
Crafted with meticulous attention to detail, our Love Seat and 2 Swivel Rockers set offers unmatched quality and design. Each piece is handcrafted using high-quality materials that are built to withstand various weather conditions, ensuring long-lasting durability.
The love seat and swivel rockers feature a sleek and modern design that effortlessly complements any outdoor setting. With its timeless aesthetic, this seating set is sure to enhance the visual appeal of your patio, garden, or deck.
Unparalleled Comfort
Indulge in a luxurious seating experience with our love seat's plush cushions and the swivel rockers' ergonomically designed frames. Sink into the deep-seated cushions, which are upholstered in premium, weather-resistant fabric that can withstand the elements while retaining its softness and color vibrancy.
The swivel rockers allow for 360-degree rotation, providing you with the freedom to easily turn in any direction. Whether you're hosting a social gathering or simply lounging in the sun, our Love Seat and 2 Swivel Rockers set ensures maximum comfort for hours on end.
Sturdy and Weather-Resistant
When it comes to outdoor furniture, durability is key. Our Love Seat and 2 Swivel Rockers set is constructed with a sturdy frame that can withstand the test of time. The powder-coated finish adds an extra layer of protection against rust and corrosion, ensuring that your furniture remains in pristine condition.
Rest assured, our seating set is designed to withstand various weather conditions, including intense sun exposure, rain, and even mildew. So, you can enjoy your outdoor oasis worry-free, knowing that your furniture will maintain its beauty and functionality.
Endless Versatility
Our Love Seat and 2 Swivel Rockers set offers endless versatility, allowing you to create multiple seating arrangements that meet your specific needs. Whether you prefer an intimate conversation area or a spacious seating arrangement for entertaining guests, this set can easily adapt to your desires.
Add accent pillows or a cozy throw blanket to customize the look and feel of the love seat and swivel rockers. The neutral color palette of the cushions provides the perfect canvas to showcase your personal style and effortlessly blend with your existing outdoor decor.
Transform Your Outdoor Living Space
With our Love Seat and 2 Swivel Rockers set, you can transform your outdoor living space into a cozy retreat that reflects your unique taste. Whether you're unwinding with a book, enjoying a cup of coffee, or hosting a vibrant gathering with loved ones, this seating set will make your outdoor experience truly memorable.
Explore our collection of outdoor furniture today at Fork + Rose and discover the perfect pieces to elevate your outdoor oasis.