Aura White & Navy Bath Towels
May 17, 2022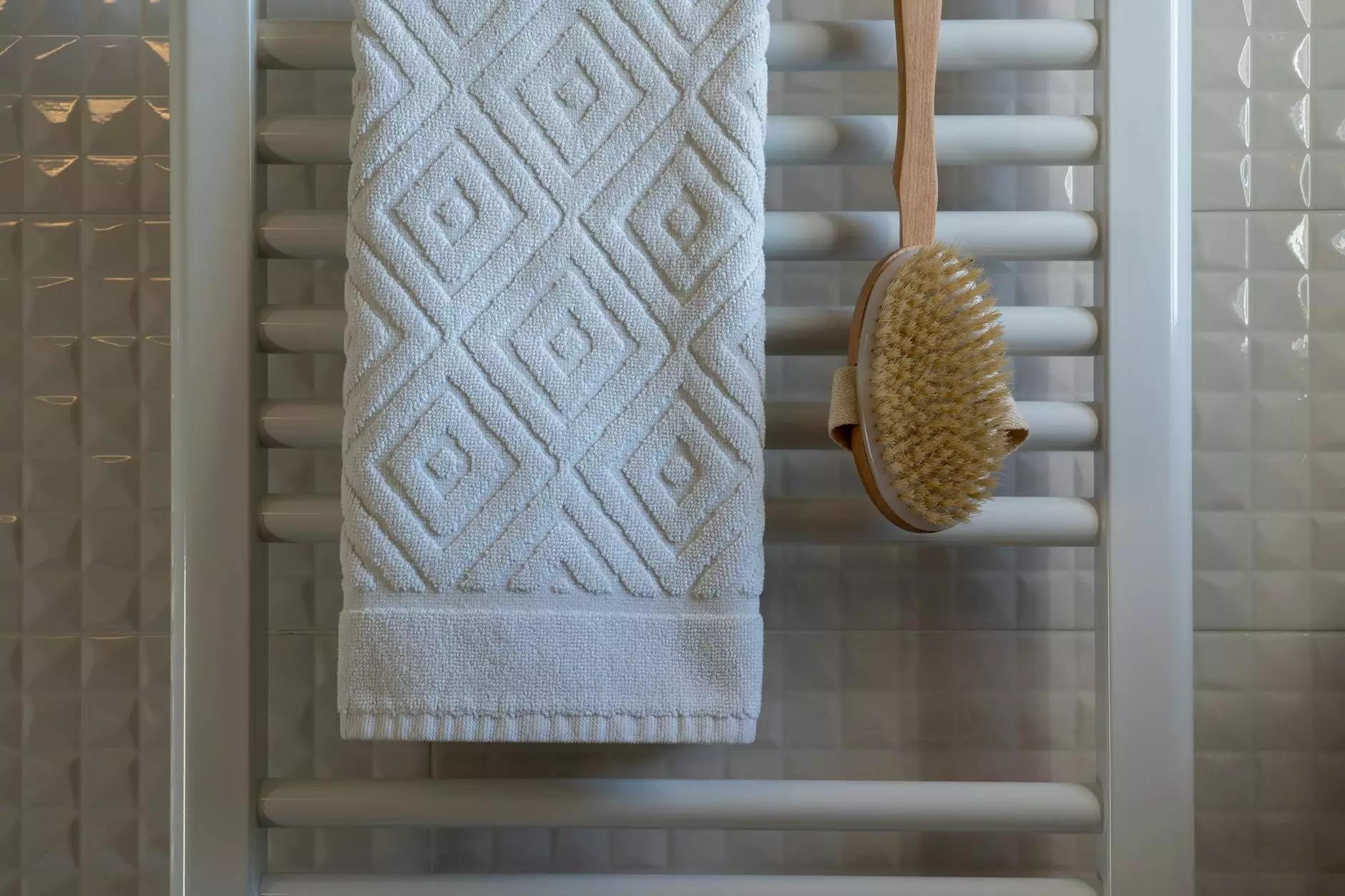 Elevate Your Bathroom Experience
Welcome to Fork + Rose, where we bring you the finest in home decor and essentials. Introducing our exquisite line of Aura White & Navy Bath Towels, meticulously crafted to add a touch of luxury and sophistication to your bathroom. With their delicate fringe design and premium quality materials, these towels are a perfect balance of style and functionality.
Unparalleled Quality
At Fork + Rose, we are committed to offering products of the highest quality. Our Aura White & Navy Bath Towels are no exception. Made from 100% long-staple cotton, these towels are incredibly soft, plush, and absorbent. The meticulously woven fibers ensure durability and long-lasting performance, making them perfect for everyday use.
Exquisite Design
Our Aura White & Navy Bath Towels feature a timeless design that effortlessly complements any bathroom decor. The crisp white backdrop is beautifully accented by the navy fringe, creating an elegant contrast that adds a touch of sophistication to your space. These towels are not just functional, but also serve as a statement piece in your bathroom.
Unmatched Comfort
Our fringe hand towels are designed with your comfort in mind. The plushness and softness of the cotton fibers provide a luxurious feel against your skin. Wrap yourself in these towels and experience a spa-like sensation every time you step out of the shower or bath. The absorbency of these towels ensures quick drying, adding convenience to your daily routine.
Perfect for Every Home
Whether you have a modern, minimalist bathroom or a classic, traditional one, our Aura White & Navy Bath Towels will effortlessly blend in. Their versatile design and neutral colors make them a perfect choice for any bathroom style. Upgrade your home with these towels and transform your bathroom into a serene retreat.
Shop Now
Are you ready to elevate your bathroom experience? Shop our Aura White & Navy Bath Towels today and indulge in comfort, style, and luxury. With Fork + Rose, you can trust that you're getting the best quality products that combine functionality with exquisite design. Enhance your bathroom decor with our fringe hand towels and make a statement.
Experience Luxury at Fork + Rose
At Fork + Rose, we believe in offering our customers products that enhance their lifestyles. Our Aura White & Navy Bath Towels are just one of the many ways we strive to bring luxury and elegance into your home. Explore our wide range of home decor items, accessories, and essentials to create a space that truly reflects your personal style.
Transform Your Bathroom Today
Upgrade your bathroom decor with the Aura White & Navy Bath Towels from Fork + Rose. These fringe hand towels are the perfect blend of style, comfort, and functionality. Experience unrivaled softness, durability, and absorbency. Shop now and let your bathroom radiate elegance and luxury like never before.
Keywords: Fringe Hand Towel
As the leading provider of luxury home essentials, Fork + Rose offers a stunning selection of fringe hand towels, including our popular Aura White & Navy Bath Towels. Our fringe hand towels combine exquisite design with unparalleled quality, making them a must-have for any discerning homeowner. Enhance your bathroom decor with these luxurious towels and enjoy the ultimate bathing experience.