5' Ultra-Lit LED Ozark Fir Clear
Nov 3, 2021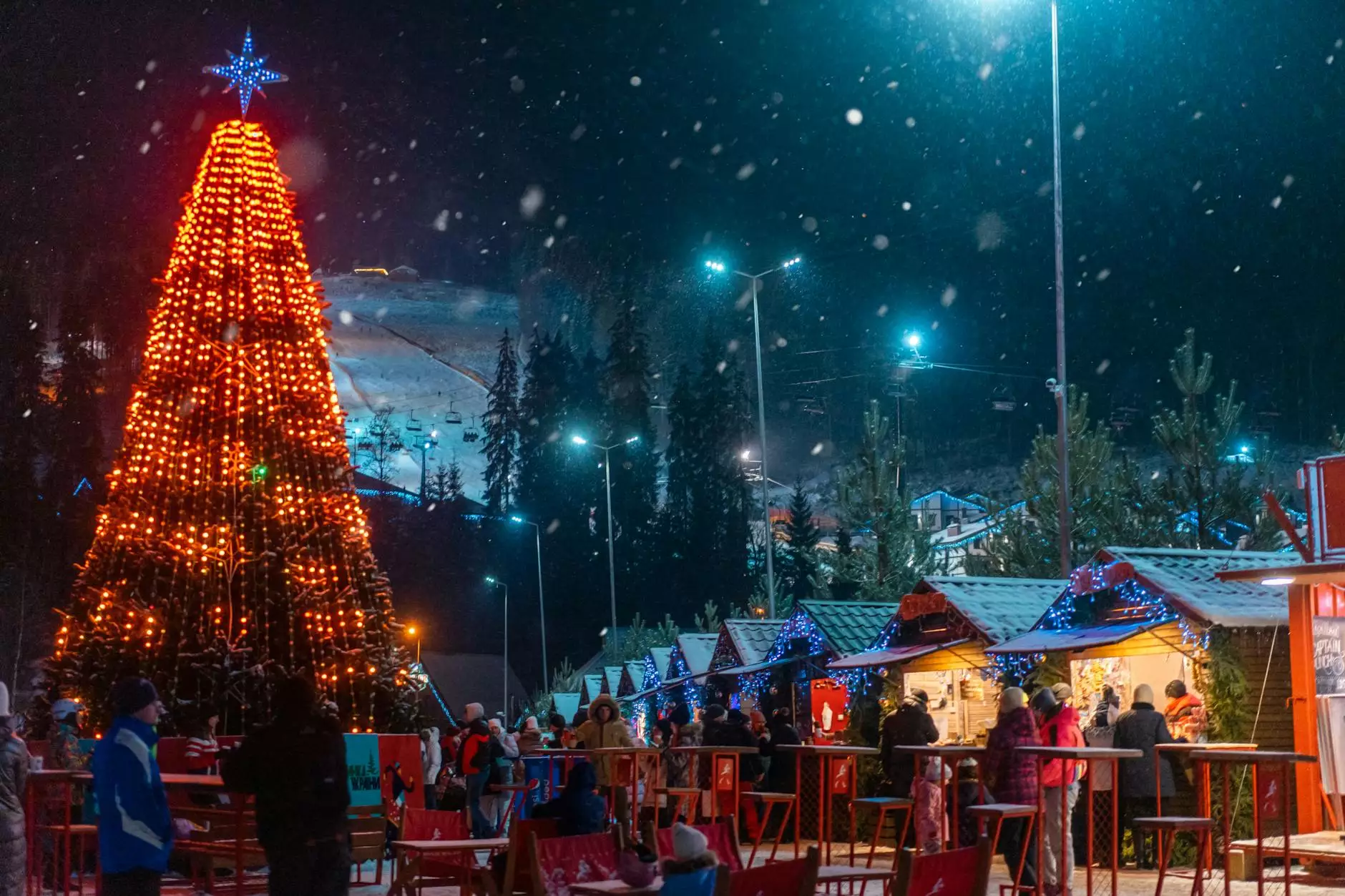 Experience the Beauty of the Ozark Fir Christmas Tree
At Fork + Rose, we are delighted to present the 5' Ultra-Lit LED Ozark Fir Clear, a stunning artificial Christmas tree that will bring the joy and magic of the holiday season into your home. With its lifelike features and enchanting clear LED lights, this tree is the perfect centerpiece for your holiday decorations.
Realistic and Authentic Design
Our Ozark Fir Christmas tree is meticulously crafted to replicate the beauty of a real fir tree. Its lush green foliage, carefully placed branch tips, and natural-looking shape create an incredibly lifelike appearance. You and your guests will be amazed by the stunning realism of this artificial tree, as it effortlessly evokes the spirit of a traditional Christmas.
Clear LED Lights for a Radiant Glow
With the 5' Ultra-Lit LED Ozark Fir Clear, you can enjoy the magic of twinkling lights without the hassle of tangled wires or burnt-out bulbs. This tree comes pre-lit with beautiful clear LED lights that create a warm and inviting atmosphere in your home. The energy-efficient LEDs ensure long-lasting brightness, allowing you to enjoy the festive ambiance throughout the holiday season.
Durable and Easy to Assemble
Made from high-quality materials, the Ozark Fir Christmas tree is designed to withstand years of joyous celebrations. Its sturdy construction ensures stability, while the hinged branches make assembly a breeze. You'll spend less time setting up the tree and more time creating lasting memories with your loved ones.
Customizable and Versatile
With its compact size and versatile design, the 5' Ultra-Lit LED Ozark Fir Clear is perfect for a variety of living spaces. Whether you have limited room in your apartment or want to enhance the festive atmosphere in your office, this tree will fit effortlessly into any setting. Add your favorite ornaments, tinsel, and garlands to create a unique and personalized look that reflects your holiday spirit.
Order the Perfect Christmas Tree Today
At Fork + Rose, we are dedicated to providing our customers with the highest quality products and exceptional service. The 5' Ultra-Lit LED Ozark Fir Clear is a testament to our commitment to excellence. Shop now and elevate your holiday decorations to a new level of elegance and enchantment.
Keywords: Fringe Hand Towel
Although the 5' Ultra-Lit LED Ozark Fir Clear is an artificial Christmas tree, it pairs perfectly with our selection of fringe hand towels. Our fringe hand towels are not only practical but also stylish additions to your bathroom or kitchen. Made from soft and absorbent materials, these towels will add a touch of luxury to your daily routines. Explore our collection of fringe hand towels and discover the perfect complement to your holiday decorations.