Marbleous Faux Marble Bath Accessories by Mike + Ally
Feb 26, 2020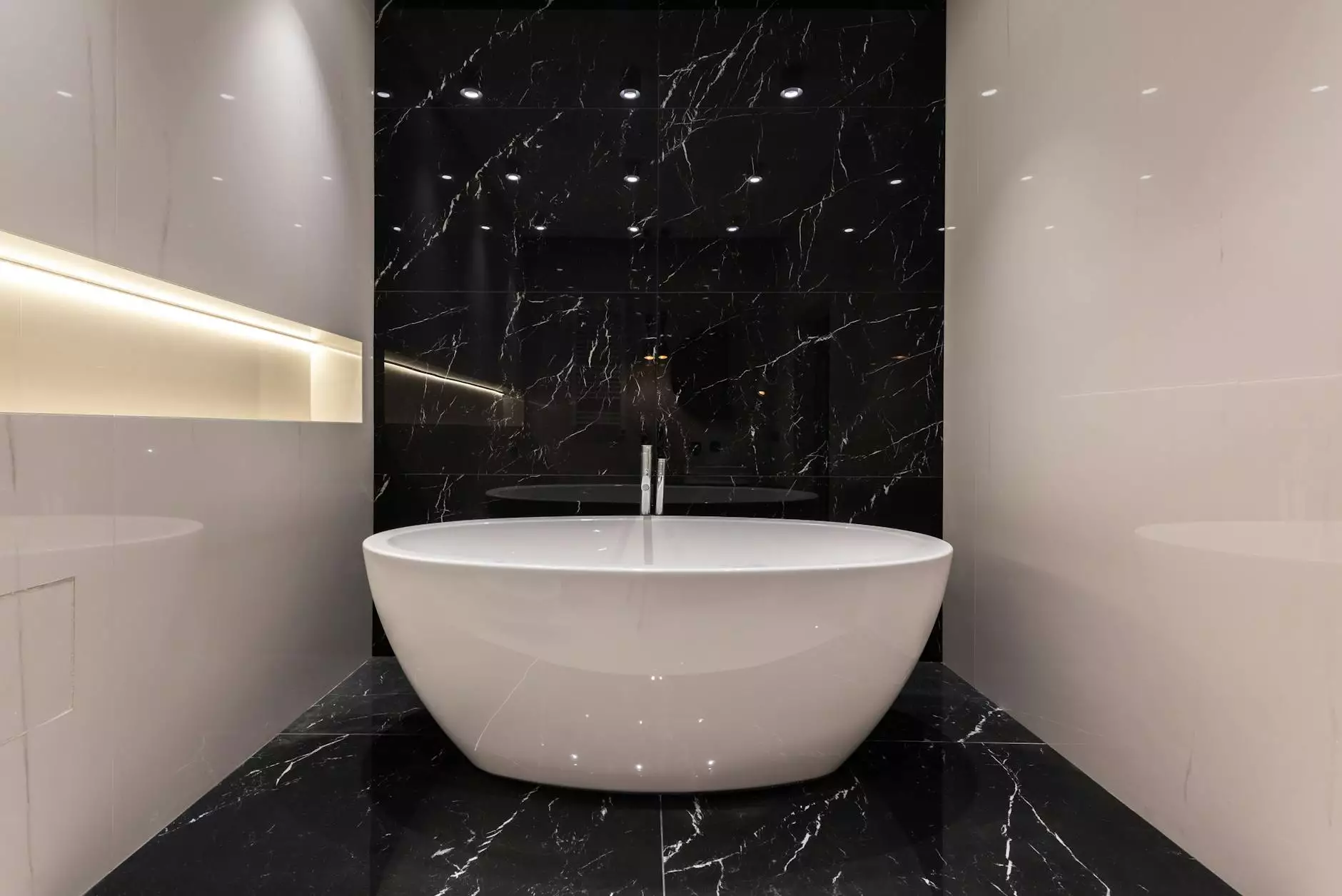 Discover the Essence of Elegance with Marbleous Faux Marble Bath Accessories
Welcome to Fork + Rose, where luxury meets design. We take pride in presenting the exquisite collection of Marbleous faux marble bath accessories by renowned brand Mike + Ally. Designed to elevate your bathroom's style, our meticulously crafted Marbleous collection is a testament to timeless beauty and unparalleled craftsmanship.
Elevate Your Bathroom's Aesthetics with Marbleous Accessories
At Fork + Rose, we understand that creating a luxurious and welcoming bathroom space is essential for any discerning homeowner. Our Marbleous collection combines the beauty of natural marble with the versatility and durability of high-quality materials.
Featuring a range of bath accessories including soap dishes, lotion dispensers, tissue holders, and more, our Marbleous collection offers a wide selection of elegant pieces to choose from. Each item is thoughtfully designed to enhance your bathroom's aesthetics, transforming it into a personal oasis.
Uncompromising Quality Meets Impeccable Design
With Mike + Ally, renowned for their commitment to excellence, you can expect nothing short of perfection. Our Marbleous bath accessories are meticulously crafted with attention to every detail. The faux marble finish is indistinguishable from natural stone, exuding an air of sophistication and elegance.
Whether you're looking to add a touch of opulence to a contemporary bathroom or to complement a classic design, our Marbleous collection offers versatile options to suit various styles and tastes. Each piece is handcrafted with precision, ensuring exceptional quality that will withstand the test of time.
Embrace Luxury and Personalization
At Fork + Rose, we believe that true luxury lies in the ability to customize and create a space that reflects your unique personality and style. Our Marbleous accessories offer customization options, allowing you to choose from an array of colors and finishes that best align with your vision.
From bold and dramatic hues to subtle and understated tones, our Marbleous collection allows you to curate a bathroom that is truly yours. Combine pieces from the collection to match or contrast with your existing decor, creating a harmonious and captivating space.
Indulge in the Finest Bath Accessories
At Fork + Rose, we understand that a little indulgence goes a long way. By bringing the Marbleous faux marble bath accessories by Mike + Ally into your home, you invite a sense of opulence and refinement that enhances your everyday routine.
Explore our collection today and discover the transformative power of Marbleous. From the minute details of each accessory to the overall aesthetic impact they bring, these bath accessories will make a statement in your bathroom. Elevate your space and indulge in the ultimate luxury with Marbleous by Mike + Ally.
Experience Unrivalled Luxury at Fork + Rose
When it comes to sourcing premium bath accessories, Fork + Rose is the ideal destination for discerning customers. Our commitment to offering only the most exquisite, high-quality products ensures that you can trust every purchase you make.
Visit our online store today to explore our Marbleous collection and find the perfect bath accessories to elevate your bathroom to new heights of elegance. At Fork + Rose, we are passionate about helping you create a space that exudes luxury and sophistication, one bath accessory at a time.
Enhance Your Bathroom's Style with Fringe Hand Towels
Completing your bathroom's aesthetic includes the perfect selection of hand towels. At Fork + Rose, we understand the importance of every detail. That's why we offer a wide range of fringe hand towels to complement your Marbleous bath accessories and add a touch of texture and luxury.
Our fringe hand towels are crafted from the finest materials, ensuring exceptional softness and absorbency. Available in an array of colors and designs, including subtle neutrals and vibrant hues, our hand towels offer the perfect balance of function and style.
Indulge in the tactile experience of our fringe hand towels, which feature delicate fringe detailing for an extra layer of elegance. Whether you prefer a classic, monochrome look or desire a pop of color, our hand towels will lend a touch of sophistication to any bathroom.
Shop the Marbleous Faux Marble Bath Accessories Collection Today
Don't settle for ordinary bathroom accessories when you can embrace the extraordinary. Visit Fork + Rose today to explore the exceptional Marbleous faux marble bath accessories collection by Mike + Ally. Elevate your bathroom's style, enhance your everyday routine, and experience the true meaning of luxury.