Mother of Pearl Soap Dispenser: Elevate Your Bathroom Decor with Luxury
Apr 9, 2021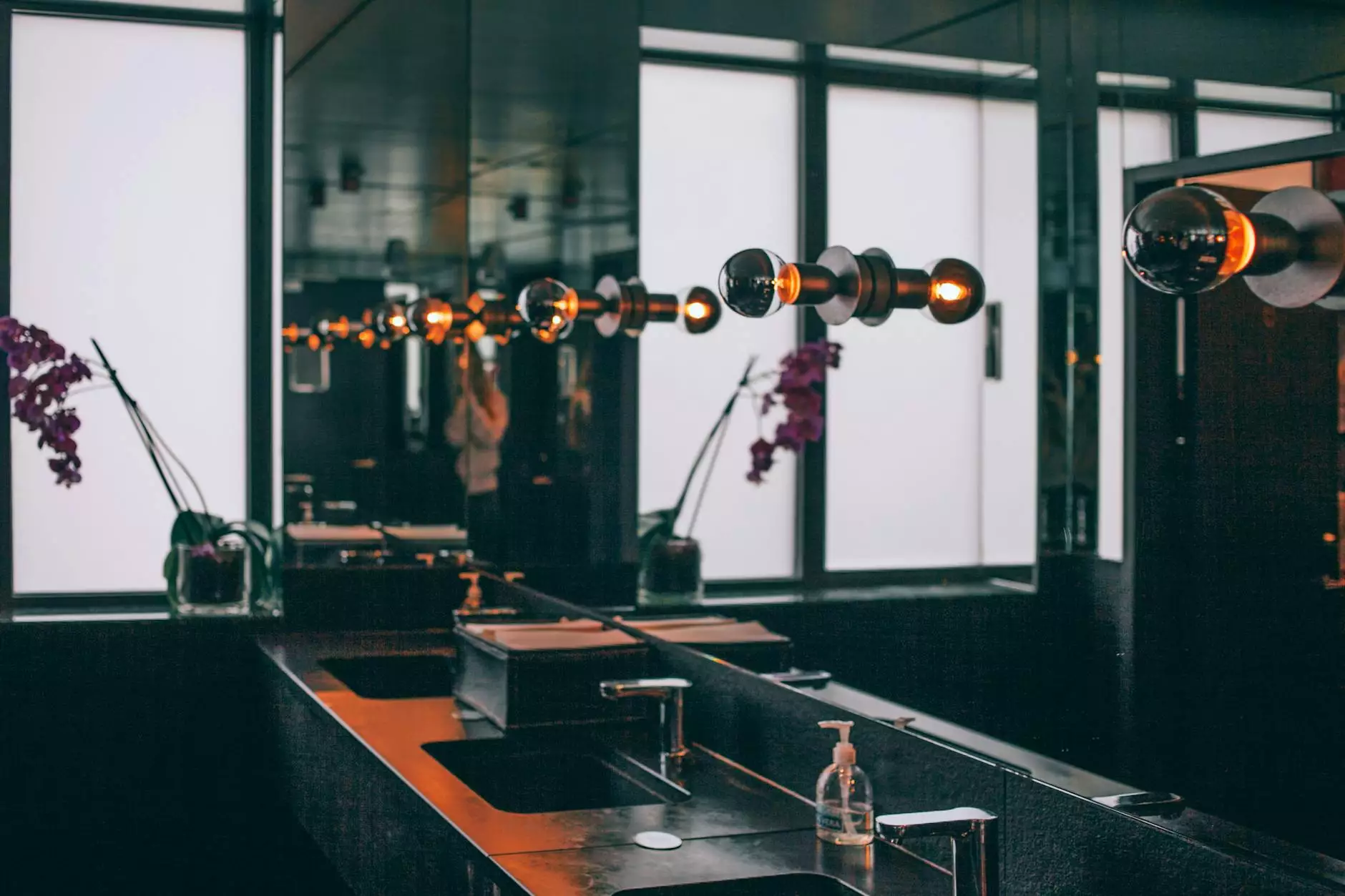 Welcome to Fork + Rose, where we specialize in bringing elegant and luxurious home decor products to your doorstep. Our Mother of Pearl Soap Dispenser is a stunning addition to any bathroom, offering both functionality and style. With its intricate design and superior craftsmanship, this soap dispenser is sure to impress even the most discerning individuals.
Introducing the Mother of Pearl Soap Dispenser
Crafted with utmost care, our Mother of Pearl Soap Dispenser is a testament to exquisite artistry. Made from genuine mother of pearl, this delicate dispenser exudes elegance and sophistication. The iridescent surface reflects light in mesmerizing patterns, creating a visually stunning focal point in your bathroom.
Elevate Your Bathroom Decor
Your bathroom deserves a touch of luxury, and our Mother of Pearl Soap Dispenser delivers just that. Its unique design blends seamlessly with various decor styles, whether you prefer a modern, minimalist look or a more traditional aesthetic. The subtle shimmer of the mother of pearl adds an air of opulence, transforming your bathroom into a serene retreat.
Premium Quality
At Fork + Rose, we prioritize quality above all else. Our Mother of Pearl Soap Dispenser is carefully handcrafted by skilled artisans who pay attention to every detail. We source only the finest materials, ensuring that each dispenser meets our high standards of excellence. Rest assured, this soap dispenser is not only a statement piece but also a durable addition to your bathroom.
Transform Your Routine
Functionality is just as important as aesthetics when it comes to bathroom accessories. Our Mother of Pearl Soap Dispenser offers a convenient way to keep your hands clean while enhancing your space. With its easy-to-use pump mechanism, you can dispense your favorite liquid soap or lotion with a single press.
Enduring Craftsmanship
The Mother of Pearl Soap Dispenser is made to stand the test of time. Each piece is meticulously crafted and undergoes strict quality control to ensure longevity. Whether you use it daily or occasionally, this dispenser will continue to shine and captivate, becoming an integral part of your bathroom routine.
Perfect Pairing: Fringe Hand Towel
To complete the elevated bathroom experience, consider pairing our Mother of Pearl Soap Dispenser with our Fringe Hand Towel. Made from plush, absorbent cotton, this towel showcases a delicate fringe detail for an added touch of elegance. Together, these two products create a cohesive and luxurious ambiance in your bathroom.
Shop with Confidence
At Fork + Rose, customer satisfaction is our top priority. With our secure online store, you can shop with confidence, knowing that your personal information is protected. We offer fast and reliable shipping, ensuring that your Mother of Pearl Soap Dispenser arrives at your doorstep in pristine condition.
Enhance Your Home with Fork + Rose
Fork + Rose is more than just a home decor store — it's a destination for those who appreciate the finer things in life. Our carefully curated collection features timeless pieces that elevate your living spaces. From bathroom essentials to decorative accents, we offer a range of products that combine beauty, functionality, and luxury.
Bring Luxury into Your Bathroom Today
Don't settle for ordinary when you can have extraordinary. Elevate your bathroom decor with the exquisite Mother of Pearl Soap Dispenser from Fork + Rose. With its stunning design, exceptional craftsmanship, and unrivaled attention to detail, this soap dispenser is a testament to sophisticated elegance. Shop now to add a touch of luxury to your home.