40 x 118 Dining Table and 8 Chairs - Fork + Rose
Jun 19, 2019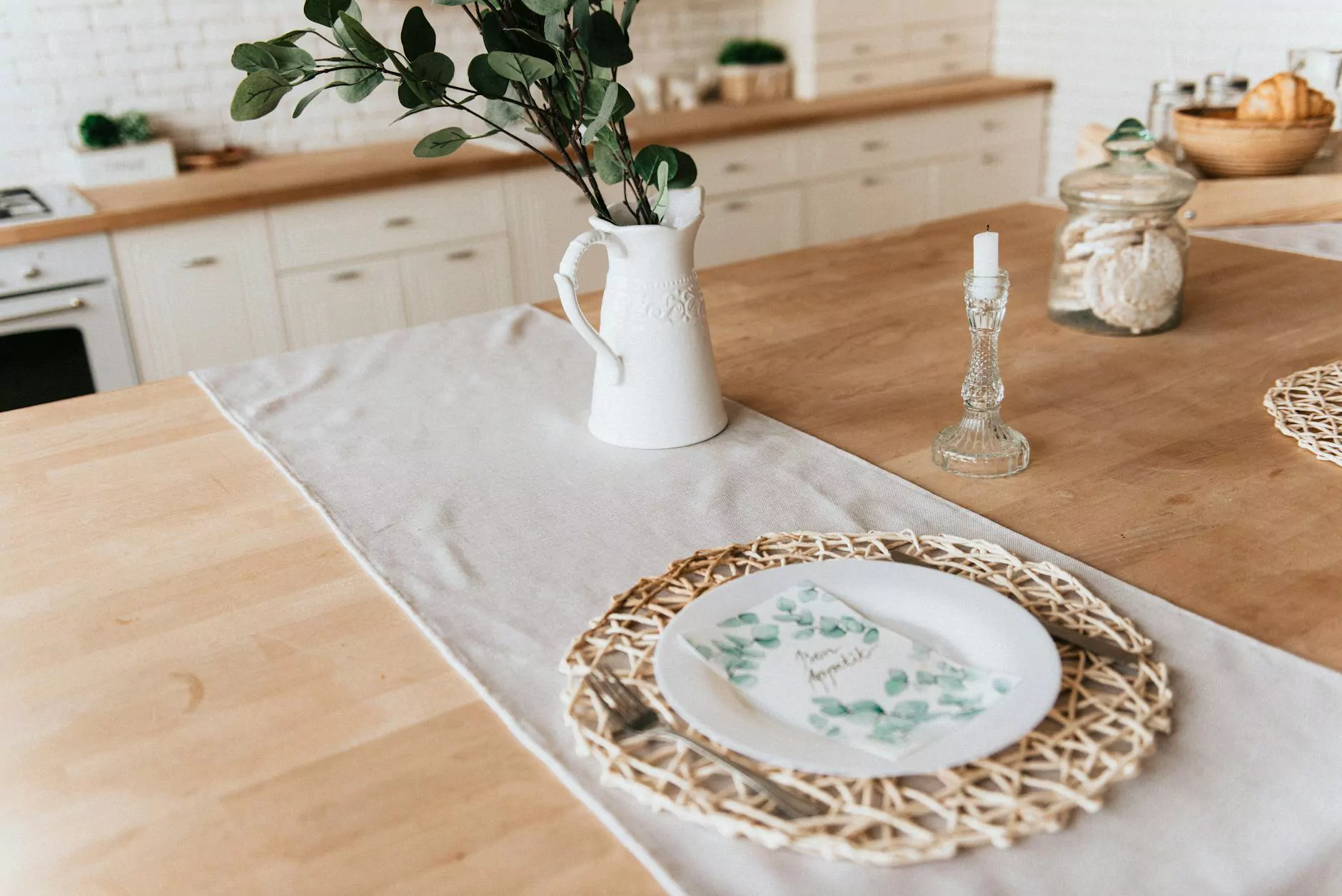 Experience Unparalleled Elegance with the Metropolitan 9-Piece Dining Set
Welcome to Fork + Rose, where we redefine dining experiences with our exquisite range of furniture. Introducing the Metropolitan 9-Piece Dining Set, featuring a stunning 40 x 118 dining table and 8 chairs. Crafted with meticulous attention to detail, this extraordinary dining set combines timeless design, exceptional craftsmanship, and ultimate comfort to create the perfect centerpiece for your dining room.
Unmatched Quality and Craftsmanship
At Fork + Rose, we believe that every piece of furniture should be a work of art. The Metropolitan 9-Piece Dining Set is meticulously handcrafted by our skilled artisans using only the finest materials. The 40 x 118 dining table is expertly constructed from solid wood, ensuring durability and longevity. The chairs, designed for both comfort and style, are upholstered with high-quality fabric that complements the overall sophisticated aesthetic.
Unleash Your Inner Host
Entertain your guests in style with the Metropolitan 9-Piece Dining Set. The large 40 x 118 dining table provides ample space for lavish dinner parties, family gatherings, and special occasions. Its sleek and elegant design adds a touch of sophistication to any dining room, making it a focal point that will impress your guests and create a memorable atmosphere.
Indulge in Luxurious Comfort
Each chair in this dining set is meticulously designed to provide exceptional comfort, allowing you and your guests to fully enjoy your dining experience. The ergonomically curved backrests and plush cushioning ensure optimal support and relaxation throughout long meals and lively conversations. With this dining set, every gathering becomes an opportunity to indulge in both luxury and comfort.
A Timeless Addition to Your Home
The Metropolitan 9-Piece Dining Set transcends trends and time with its timeless design. The combination of the sleek dining table and elegantly upholstered chairs creates a harmonious aesthetic that will seamlessly complement any interior style, from contemporary to classic. This dining set is more than just a functional piece of furniture; it is a statement of style and sophistication that will enhance the elegance of your home for years to come.
Elevate Your Dining Experience with Fork + Rose
At Fork + Rose, we are passionate about creating exceptional furniture that transforms ordinary spaces into extraordinary ones. Our Metropolitan 9-Piece Dining Set is a testament to our commitment to quality, comfort, and timeless design. Elevate your dining experience, create unforgettable memories, and make a statement with this exquisite dining set.
Shop Now and Create Lasting Memories
Experience the Metropolitan 9-Piece Dining Set for yourself and elevate your dining space to new heights. Visit Fork + Rose online store now to browse our exclusive collection of exquisite furniture and find the perfect pieces to complete your home.
Keywords: 40 x 118 Dining Table and 8 Chairs, Fork + Rose, Metropolitan 9-Piece Dining Set, elegant dining experiences, unforgettable memories, exceptional craftsmanship, ultimate comfort, timeless design, solid wood, stylish chairs, high-quality fabric, luxurious comfort, harmonious aesthetic, contemporary, classic, extraordinary furniture, exceptional dining set, transformative furniture, exquisite dining set.