Maui Chaise Lounge - Elevate Your Outdoor Experience
Feb 15, 2020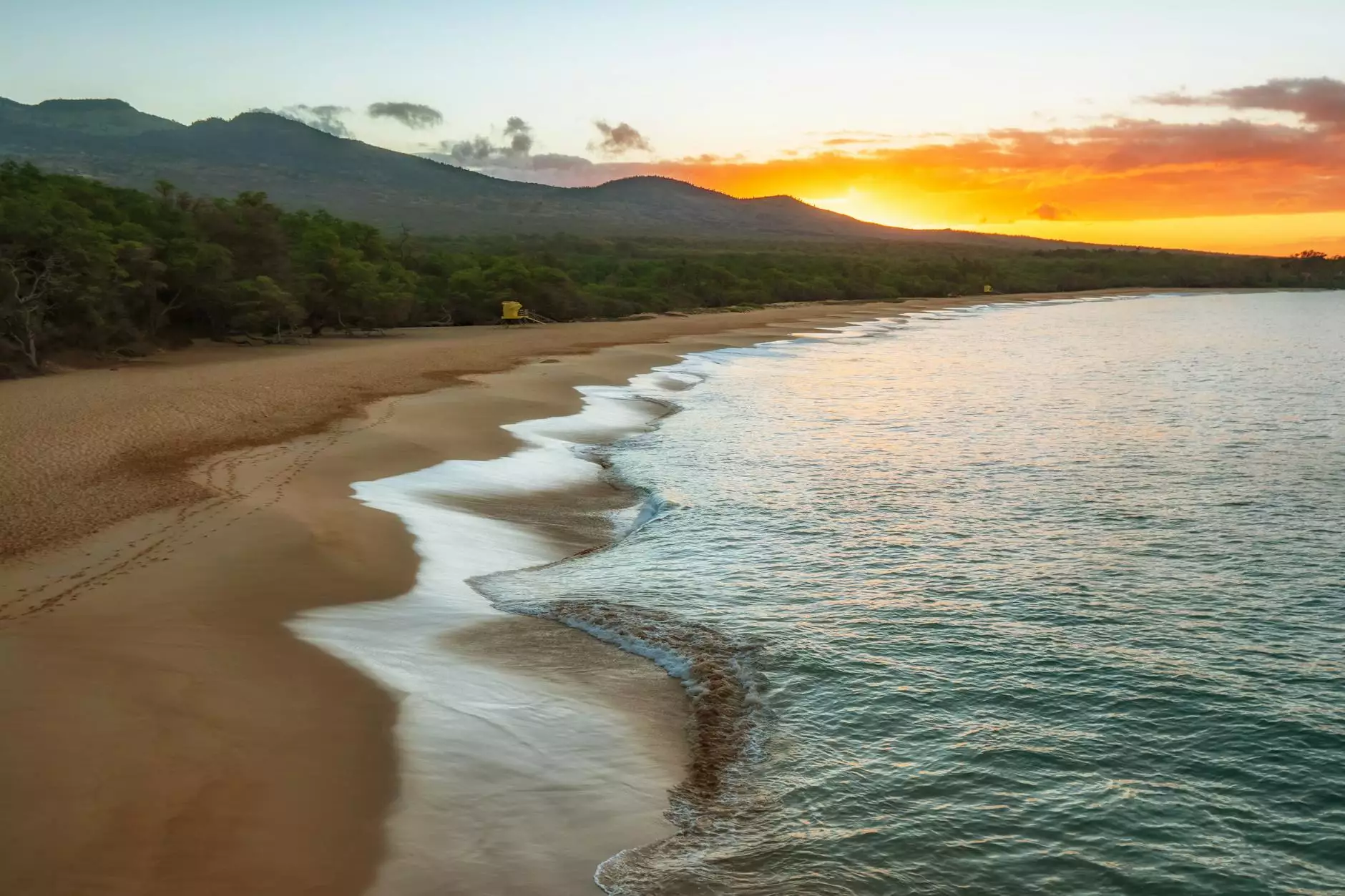 Transform Your Outdoor Space with the Maui Chaise Lounge
Indulge in the ultimate relaxation experience with the Maui Chaise Lounge from Fork + Rose. Crafted with precision and sophistication, our chaise lounge is designed to elevate your outdoor space to new heights of style and comfort. With attention to detail and exceptional quality, our Maui Chaise Lounge will become the centerpiece of your patio or poolside oasis.
Unparalleled Comfort
Featuring a sleek and ergonomic design, the Maui Chaise Lounge offers unparalleled comfort. The generous dimensions and plush cushioning provide optimal support for your body, allowing you to unwind and enjoy the outdoors in utmost relaxation. Whether you're soaking up the sun or enjoying a refreshing drink, our chaise lounge will cradle you in comfort.
Superior Craftsmanship
At Fork + Rose, we take pride in our commitment to excellence, and the Maui Chaise Lounge is a testament to our dedication. Meticulously crafted from high-quality materials, our chaise lounge is built to withstand the elements while maintaining its beauty and functionality. The sturdy frame ensures long-lasting durability, while the premium upholstery fabric is resistant to fading and mildew.
Stylish Design
The Maui Chaise Lounge embodies modern elegance and sophistication. Its sleek lines and contemporary design make it a perfect addition to any outdoor setting. Whether you have a minimalist aesthetic or a more eclectic style, our chaise lounge seamlessly blends in with its surroundings, creating a harmonious and inviting atmosphere.
Personalize Your Lounge Experience
At Fork + Rose, we understand that personalization is key to creating a space that reflects your unique style. That's why the Maui Chaise Lounge is available in a variety of colors and finishes, allowing you to customize it to suit your taste and preferences. From vibrant hues to neutral tones, you can choose the perfect option to enhance your outdoor decor.
Durability and Easy Maintenance
The Maui Chaise Lounge is not only visually stunning but also designed for hassle-free maintenance. The high-quality materials used in its construction are resistant to wear and tear, ensuring that your chaise lounge remains in pristine condition for years to come. Additionally, the removable and washable cushion covers make cleaning a breeze, allowing you to enjoy your outdoor space without the stress of maintenance.
Customer Satisfaction Guaranteed
At Fork + Rose, we prioritize customer satisfaction above all else. We are confident in the quality and craftsmanship of our products, which is why we offer a satisfaction guarantee. If for any reason you are not completely satisfied with your Maui Chaise Lounge, we will work with you to make it right. Your comfort and happiness are our top priorities.
Transform Your Outdoor Oasis Today
Elevate your outdoor experience with the Maui Chaise Lounge from Fork + Rose. With its combination of comfort, style, and durability, it is the perfect addition to any patio or poolside retreat. Don't settle for ordinary outdoor furniture - indulge in luxury and sophistication with the Maui Chaise Lounge. Browse our collection now and make your outdoor oasis truly exceptional.
Keywords:
Fringe Hand Towel: Discover the perfect complement to your Maui Chaise Lounge with our luxurious fringe hand towel. Made from premium materials, it adds a touch of elegance to your outdoor space.
Fork + Rose: Fork + Rose is a reputable brand specializing in high-end outdoor furniture. Our commitment to quality and style is evident in every product, including the Maui Chaise Lounge.