Poolside Chaise Lounge Grey
Jan 13, 2019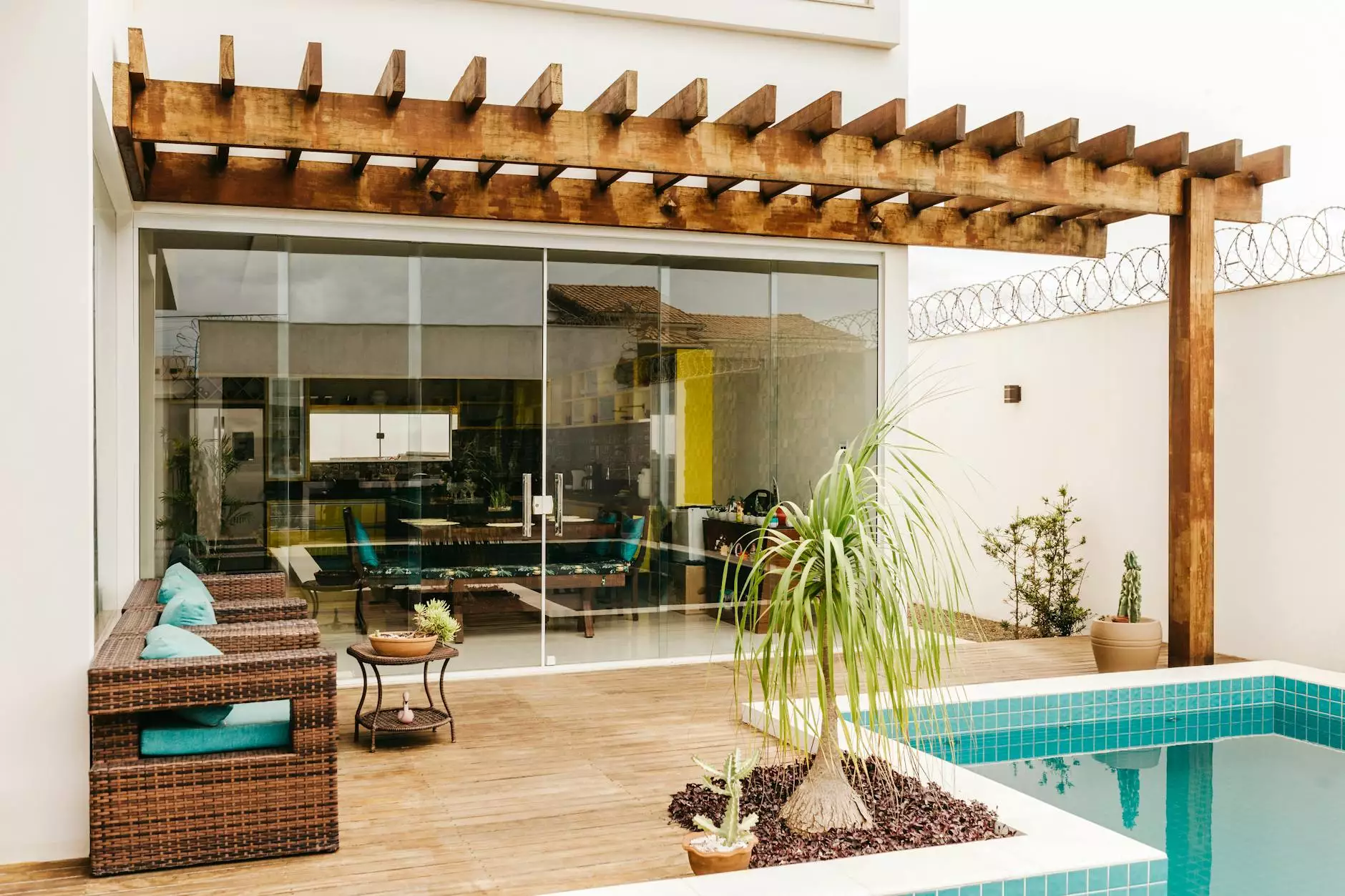 Welcome to Fork + Rose, where we are dedicated to providing you with the finest quality outdoor furniture. In this page, we proudly present our Poolside Chaise Lounge Grey, a stunning piece that will elevate the style and comfort of your outdoor space.
Unmatched Comfort and Style
Our Poolside Chaise Lounge Grey combines exceptional comfort with unparalleled style. Crafted with the utmost attention to detail, this chaise lounge is designed to provide you with a relaxing and inviting seating experience.
Featuring a sleek and modern design, the Poolside Chaise Lounge Grey is the perfect addition to any outdoor setting. Whether you have a poolside oasis, a spacious terrace, or a cozy balcony, this chaise lounge will effortlessly blend in and enhance the overall aesthetics of your space.
Superior Quality Materials
At Fork + Rose, we believe in using only the finest quality materials to create our outdoor furniture pieces. The Poolside Chaise Lounge Grey is no exception.
Constructed with a durable and weather-resistant aluminum frame, this chaise lounge is built to withstand various outdoor elements, ensuring its longevity and durability. The frame is meticulously crafted to provide the perfect balance of stability and flexibility, allowing you to comfortably lounge for hours on end.
The Poolside Chaise Lounge Grey is also adorned with a high-quality, UV-resistant wicker weave. This premium material not only adds to the overall elegance of the piece but also contributes to its long-lasting durability. The wicker is carefully handwoven by skilled artisans, ensuring impeccable quality and attention to detail.
Ultimate Relaxation
Indulge in the ultimate relaxation with the Poolside Chaise Lounge Grey. Its ergonomic design and adjustable backrest allow you to find your desired position, whether you prefer to lie flat or sit up for a comfortable reading experience.
The lounge comes complete with a thick and plush cushion that is both supportive and luxurious. Sink into its softness and feel the stresses of the day melt away as you bask in the warm sun or enjoy a refreshing drink by the pool.
Additionally, the Poolside Chaise Lounge Grey features a convenient side table where you can place your drinks, snacks, or other essentials. Keep everything you need within arm's reach, allowing you to fully relax and unwind without interruptions.
Accessorize with Fringe Hand Towels
Complete the luxurious experience of your Poolside Chaise Lounge Grey with our exclusive Fringe Hand Towels. These exquisite towels are crafted from soft and absorbent cotton, providing you with a touch of opulence while lounging by the pool. Whether you use them to dry off after a dip in the water or as a decorative accent, these fringe hand towels are a perfect companion to your chaise lounge.
Available in various colors and designs, our fringe hand towels are the epitome of style and functionality. Elevate your outdoor relaxation experience with these high-end accessories that add a personalized touch to your poolside oasis.
Elevate Your Outdoor Space with Fork + Rose
At Fork + Rose, we are passionate about creating outdoor furniture that exceeds your expectations. With our Poolside Chaise Lounge Grey, you can transform your outdoor space into a haven of comfort and elegance.
Experience the luxury of lounging on our beautiful chaise lounge, and indulge in the ultimate relaxation and style. Browse our website now to explore our exquisite collection of outdoor furniture and accessories, including the must-have fringe hand towels. Elevate your outdoor space with Fork + Rose today!