Lapis Peacock Quilt by John Robshaw
May 29, 2020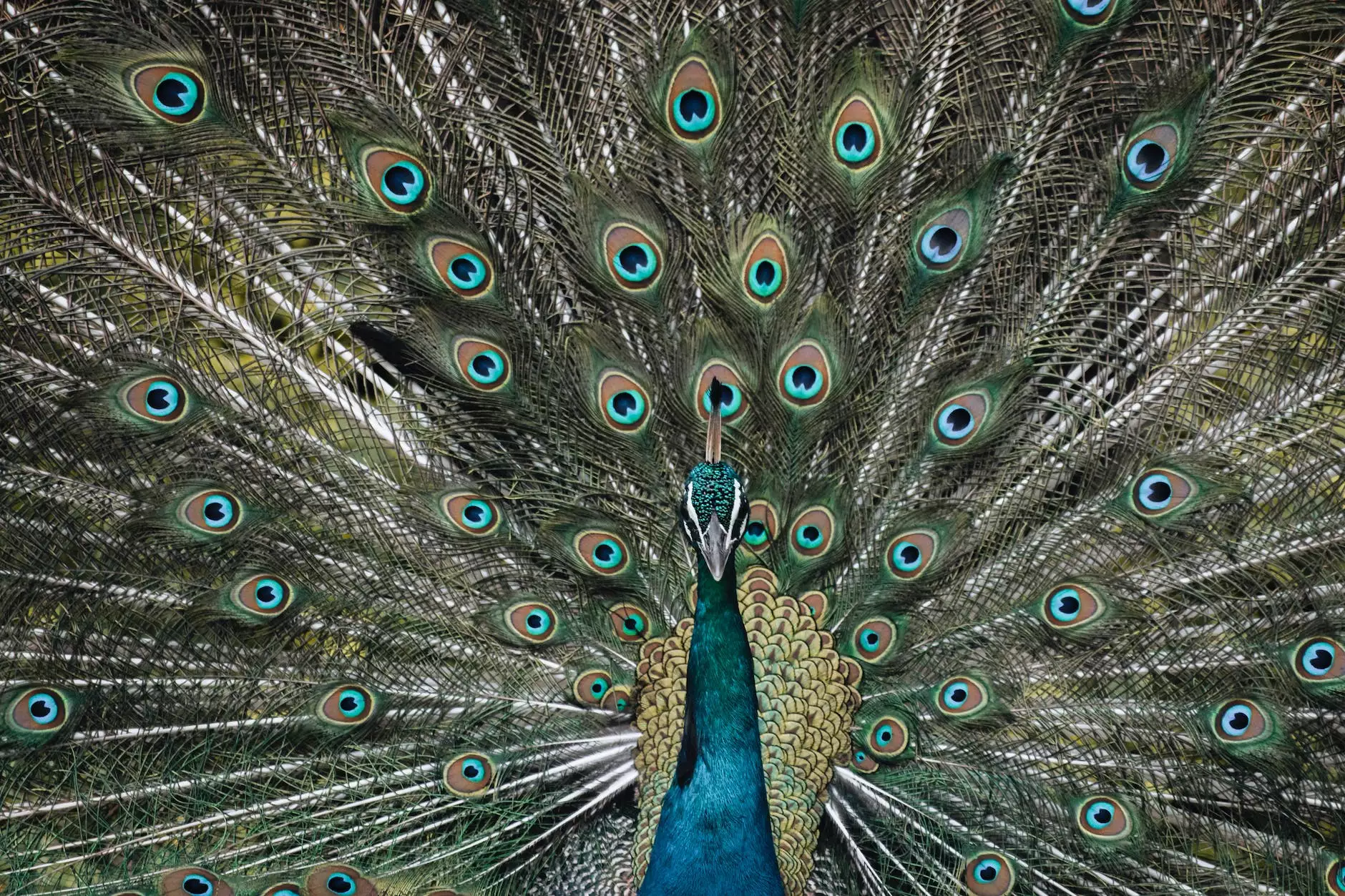 Transform Your Space with the Lapis Peacock Quilt
Enhance the beauty of your living space with the stunning Lapis Peacock Quilt by John Robshaw. Designed to add a touch of elegance and sophistication, this exquisite quilt is a perfect blend of artistry and comfort.
At Fork + Rose, we understand the significance of high-quality home decor. Our wide range of meticulously crafted products, including the Lapis Peacock Quilt, allows you to create a space that reflects your unique style and personality.
Unparalleled Craftsmanship and Attention to Detail
Each Lapis Peacock Quilt is carefully handcrafted by skilled artisans, ensuring exceptional quality and attention to detail. From the intricate patterns to the vibrant colors, every aspect of this quilt showcases the commitment to excellence that John Robshaw is renowned for.
The quilt features a mesmerizing peacock motif in shades of lapis blue, creating a captivating centerpiece for your bedroom or living area. Made from premium-grade materials, the quilt offers both durability and comfort, making it ideal for snuggling up on cool evenings or adding a luxurious touch to your decor.
Elevate Your Home Decor with the Lapis Peacock Quilt
With its striking design and impeccable craftsmanship, the Lapis Peacock Quilt is a true masterpiece that effortlessly elevates any space. Whether your aesthetic is modern, bohemian, or eclectic, this quilt complements a wide range of interior styles.
In addition to its visual appeal, the quilt also offers practicality. It is available in multiple sizes to fit various bed dimensions, ensuring a perfect fit for your bedroom. The lightweight yet cozy fabric provides warmth without feeling heavy, making it suitable for year-round use.
Shop the Lapis Peacock Quilt at Fork + Rose
Experience the luxury and style of the Lapis Peacock Quilt by John Robshaw by adding it to your home decor collection today. At Fork + Rose, we strive to offer the finest selection of handcrafted products, ensuring that every piece is a work of art.
Discover the difference that quality craftsmanship and attention to detail can make in transforming your space. Browse our website now and find the perfect addition to your home with the Lapis Peacock Quilt.
Keywords: Fringe Hand Towel
While the Lapis Peacock Quilt is the centerpiece of this page, we also offer a wide range of luxurious home products to complete your desired ambiance. Explore our exquisite collection of fringe hand towels, meticulously designed to add a touch of style and sophistication to your bathroom.
Our fringe hand towels are crafted from premium materials, ensuring exceptional softness and absorbency. With a variety of colors and patterns available, you can find the perfect towel to complement your bathroom decor. The intricate fringe detailing provides an elegant finishing touch, elevating the overall aesthetic.
At Fork + Rose, we prioritize quality and customer satisfaction. Each fringe hand towel is designed with both functionality and beauty in mind, making it a worthwhile addition to any bathroom. Enhance your daily routine with a touch of luxury by choosing our fringe hand towels to complete your bathroom ensemble.
Experience Luxury and Style with Fork + Rose
Fork + Rose is your ultimate destination for exquisite home decor that combines luxury, style, and comfort. Our curated collection features handpicked items crafted by renowned artisans to ensure an unparalleled experience for our customers.
Whether you're looking for captivating quilts, elegant hand towels, or other unique home decor pieces, Fork + Rose offers a diverse range of options to suit your individual taste and preferences. We take pride in delivering exceptional craftsmanship and attention to detail, allowing you to create a space that truly reflects your personality.
Your Trusted Source for High-Quality Home Decor
When it comes to transforming your space, trust Fork + Rose to provide you with high-quality, artistically curated home decor items. With our commitment to excellence, we strive to exceed your expectations and offer products that stand the test of time.
Shop with confidence at Fork + Rose knowing that each purchase contributes to supporting skilled artisans and preserving the art of craftsmanship. Explore our collection today and discover the possibilities of creating a truly extraordinary home environment.