Extension Dining Table - Rectangular Rustic MGP Top
Jul 6, 2019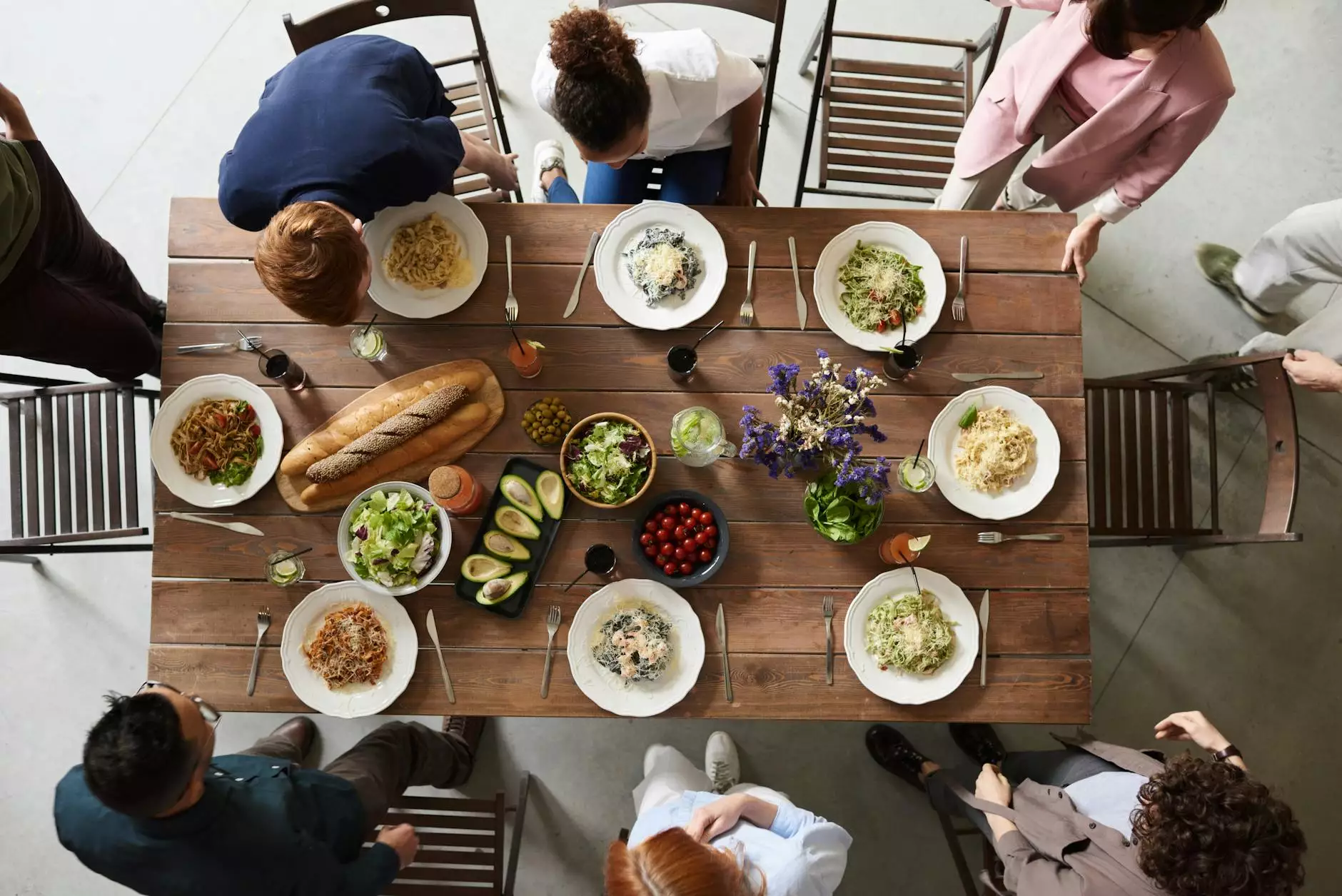 Welcome to Fork + Rose, where luxury and elegance meet to create exceptional dining experiences. We are proud to present our exquisite Extension Dining Table - Rectangular Rustic MGP Top, a true masterpiece that embodies style, quality, and functionality.
Unparalleled Craftsmanship and Design
Our Extension Dining Table is meticulously crafted by skilled artisans, combining traditional techniques with contemporary design elements. The rectangular shape offers a timeless appeal, while the rustic MGP (Manufactured Genuine Polywood) top adds a touch of natural charm to any dining space.
At Fork + Rose, we believe that every detail matters. Our table is thoughtfully designed with precision and attention to detail, ensuring a flawless aesthetic that enhances any interior decor. The seamless extension mechanism allows you to effortlessly extend the table to accommodate additional guests, providing flexibility without compromising on style.
Exceptional Durability and Longevity
When it comes to furniture, durability is paramount. Our Extension Dining Table is built to last, using premium materials and superior craftsmanship. The MGP top is not only visually stunning but also highly resistant to wear, moisture, and UV rays. This ensures that the table maintains its beauty and integrity for years to come, even with regular use.
Whether you're hosting intimate dinner parties or large gatherings, our table can handle it all. The robust construction and sturdy base provide excellent stability and support, allowing you to enjoy memorable dining experiences without any concerns about the table's strength.
Uncompromising Comfort and Functionality
Fork + Rose understands the importance of comfort during meals. Our Extension Dining Table offers ample space to accommodate your guests comfortably, allowing for relaxed conversations and unhindered movement. The smooth surface provides a delightful tactile experience, enhancing the overall enjoyment of your dining moments.
The extension mechanism is designed with ease of use in mind. Effortlessly extend the table when needed and easily retract it back to its original size when extra space is no longer required. This innovative feature ensures maximum functionality without sacrificing the aesthetic appeal of the table.
Elevate Your Dining Experience with Fork + Rose
With our Extension Dining Table - Rectangular Rustic MGP Top, you can transform your dining area into a sophisticated and welcoming space. The timeless design, exceptional craftsmanship, and attention to detail make this table a true centerpiece that draws admiration from your guests.
When you choose Fork + Rose, you are choosing unparalleled quality and exceptional service. We are dedicated to providing our customers with the finest furniture pieces that elevate their lifestyle. Experience luxury dining like never before with Fork + Rose.
Visit our website today to explore our full range of premium furniture offerings. Transform your home with Fork + Rose, where elegance meets functionality.
Keywords: Extension Dining Table, Rectangular Rustic MGP Top, Fork + Rose