Edgewater 3-Piece Outdoor Seating Set - Sofa and 2 Club Chairs
Oct 26, 2020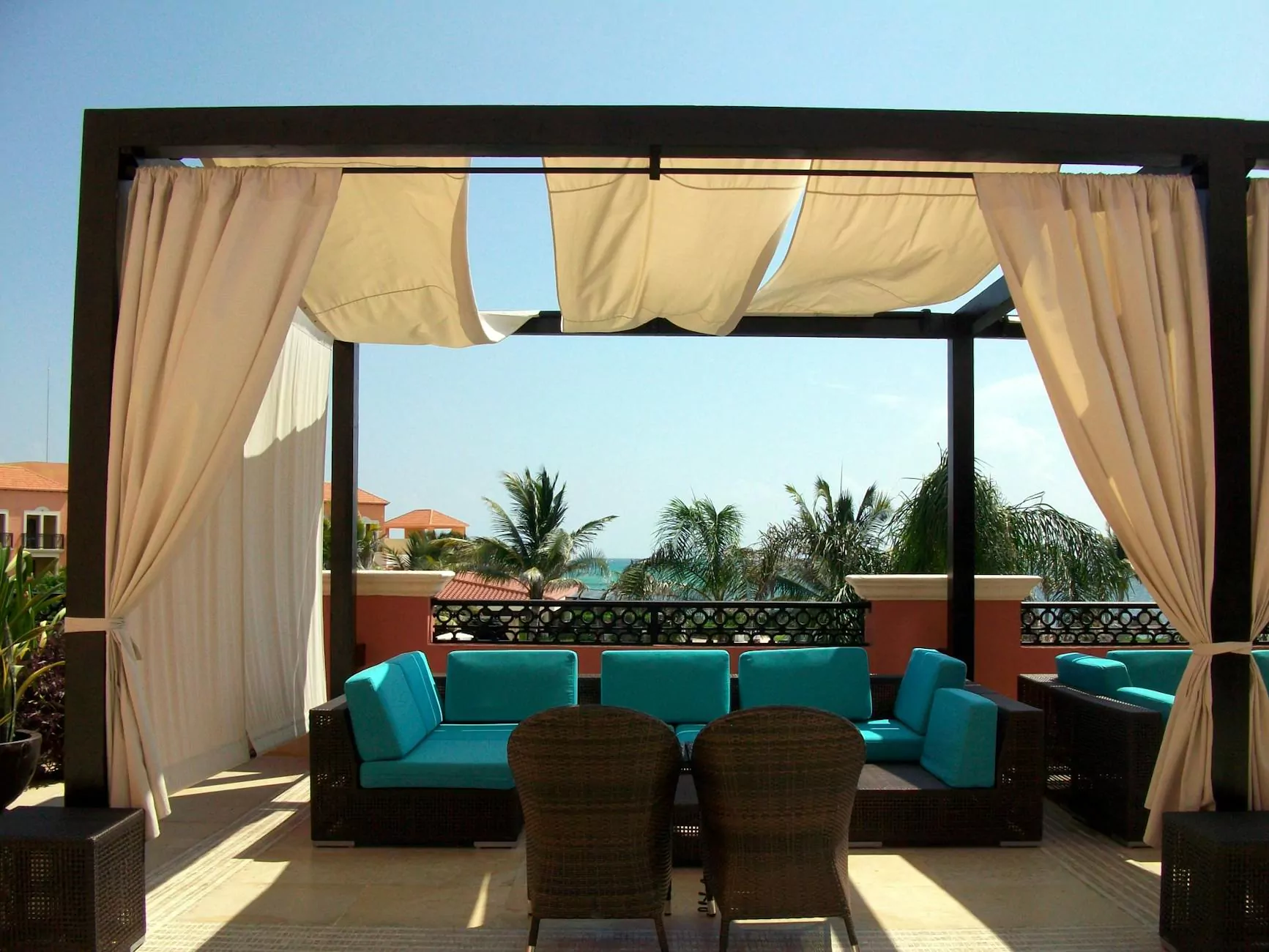 Transform Your Outdoor Living Space
At Fork + Rose, we believe that your outdoor living space should be an extension of your home, a place where you can relax, entertain, and make lasting memories. That's why we are proud to introduce the Edgewater 3-Piece Outdoor Seating Set. With its elegant design and durable construction, this set is perfect for creating a cozy and inviting atmosphere in your patio or garden.
Exceptional Comfort and Style
Our Edgewater 3-Piece Outdoor Seating Set includes a spacious sofa and two club chairs, meticulously crafted to provide exceptional comfort and style. Whether you're enjoying a morning coffee or hosting a gathering with friends, this set offers the perfect seating solution. The plush cushions are upholstered in high-quality fabric, ensuring long-lasting comfort and durability.
Durable and Weather-Resistant
Designed to withstand the elements, the Edgewater 3-Piece Outdoor Seating Set is constructed from premium materials. The sturdy frame is made from rust-resistant aluminum, while the handwoven wicker adds a touch of elegance. This set is built to withstand rain, sun, and extreme temperatures, ensuring that it will remain in great condition for years to come.
Elevate Your Outdoor Experience
At Fork + Rose, we believe that every detail matters. That's why we offer a selection of fringe hand towels, perfect for adding a touch of luxury and sophistication to your outdoor oasis. Our fringe hand towels are made from soft and absorbent materials, ensuring both style and functionality. Choose from a variety of colors and patterns to complement your outdoor furniture.
Create a Personalized Outdoor Retreat
The Edgewater 3-Piece Outdoor Seating Set is the perfect foundation for creating a personalized outdoor retreat. Pair it with our stylish coffee table or ottoman to complete the look and add functionality to your space. Don't forget to add some decorative cushions and outdoor lighting to create a warm and inviting ambiance. With Fork + Rose, you can easily transform your outdoor space into a haven of relaxation and sophistication.
Shop with Confidence
At Fork + Rose, we are committed to providing our customers with the highest quality products and exceptional customer service. When you shop with us, you can trust that you're getting a meticulously designed and crafted outdoor seating set that will enhance your outdoor living experience. Browse our collection today and elevate your outdoor space with Fork + Rose.