ADDISON 9 PIECE DINING SET - 42 x 84 Dining Table and 8 Chairs
Sep 7, 2018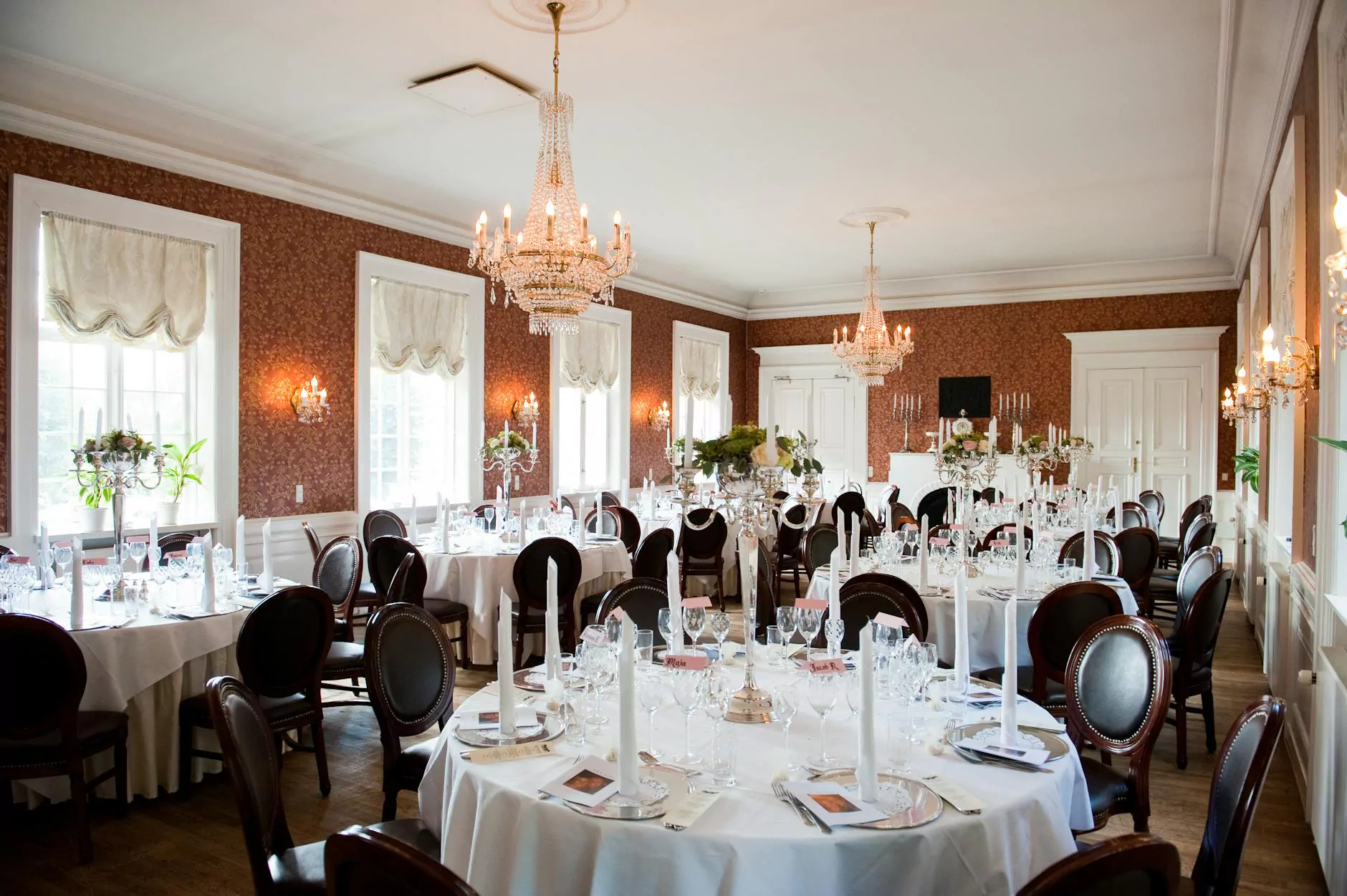 Welcome to Fork + Rose, your ultimate destination for exquisite home furnishings. We take pride in offering the finest selection of furniture designed to elevate your living space. Explore our range of impeccably crafted dining sets, and allow us to introduce you to the remarkable ADDISON 9 PIECE DINING SET.
Create Lasting Memories with the Perfect Dining Set
A dining set serves as the centerpiece of your dining area, where cherished memories are made. The ADDISON 9 PIECE DINING SET effortlessly combines functionality, elegance, and superior craftsmanship. Designed with meticulous attention to detail, this dining set exudes sophistication, making it an ideal addition to any home.
Uncompromising Quality and Style
At Fork + Rose, we understand the importance of investing in furniture that not only enhances your home's aesthetic appeal but also stands the test of time. The ADDISON 9 PIECE DINING SET boasts a 42 x 84 dining table and eight chairs, providing ample space for family gatherings, dinner parties, and celebrations.
The dining table is expertly crafted from solid wood, ensuring sturdiness and durability. Its sleek, minimalist design exudes modernity, allowing it to seamlessly blend into any interior decor. The eight chairs feature plush upholstery, providing utmost comfort while adding a touch of luxury to your dining experience.
Elevate Your Dining Experience
Immerse yourself in unparalleled comfort and style with the ADDISON 9 PIECE DINING SET. Whether enjoying a casual meal with your loved ones or hosting a formal dinner, this dining set creates an ambiance of sophistication and refinement. Its generous size accommodates gatherings of any scale, making it perfect for both daily use and special occasions.
Impeccable Craftsmanship
At Fork + Rose, we believe that the secret to exceptional furniture lies in the craftsmanship. Every aspect of the ADDISON 9 PIECE DINING SET has been meticulously designed to exude perfection. From the smooth edges to the flawless finishing, every detail is a testament to our commitment to excellence.
A Timeless Addition to Your Home
The ADDISON 9 PIECE DINING SET transcends trends, offering timeless elegance that will never go out of style. Whether your interior decor leans towards contemporary or traditional, this dining set effortlessly complements a wide range of aesthetics. Enhance the beauty of your home with a piece of furniture that boasts both form and function.
Discover Superior Luxury at Fork + Rose
Here at Fork + Rose, we are passionate about curating a collection of home furnishings that surpass expectations. Our commitment to quality, style, and customer satisfaction sets us apart. The ADDISON 9 PIECE DINING SET is just one example of our dedication to providing our customers with exceptional products that transform houses into homes.
Explore our extensive selection of dining sets, ranging from modern to classic designs. We guarantee that you will find the perfect piece to suit your taste and lifestyle.
Create Your Dream Dining Space Today
Transform your dining area into an oasis of luxury and comfort with the ADDISON 9 PIECE DINING SET. Make a statement with a dining set that combines style, functionality, and unparalleled craftsmanship. Experience the Fork + Rose difference and elevate your dining experience to new heights.
Shop Now
Visit Fork + Rose today and browse our collection of premium dining sets. Enhance your home with timeless elegance and impeccable quality. Our representatives are always ready to assist you in finding the perfect furniture for your needs. Shop now and take the first step towards creating your dream dining space.