Mediterranean Lake Organic Shower Curtain by Coyuchi
Aug 6, 2019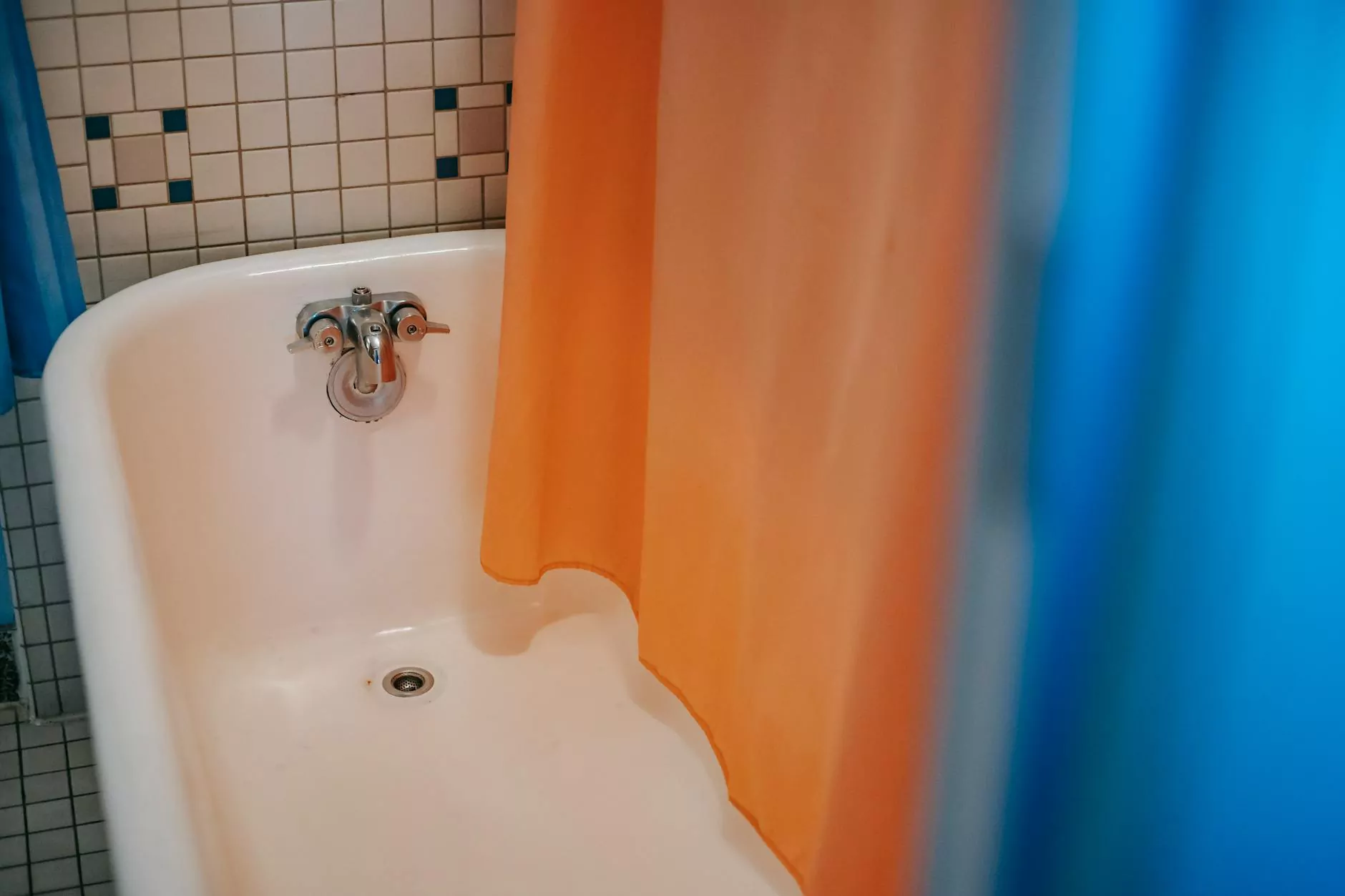 Upgrade Your Bathroom with the Mediterranean Lake Organic Shower Curtain
Welcome to Fork + Rose, your destination for premium home decor and lifestyle products. We are thrilled to introduce the extraordinary Mediterranean Lake Organic Shower Curtain by Coyuchi – a true masterpiece for your bathroom. Elevate your shower experience to new heights with this exquisite curtain that combines style, functionality, and a commitment to sustainable materials.
Eco-Friendly and Organic
At Fork + Rose, we believe in bringing you products that are not only visually stunning but also environmentally responsible. The Mediterranean Lake Organic Shower Curtain is made from 100% organic cotton, ensuring that you are supporting sustainable practices while enjoying the highest quality in your home.
Unleash the Beauty of Nature
Designed with the serene and captivating beauty of Mediterranean lakes in mind, this shower curtain brings a touch of tranquility to your daily routine. The captivating hues of blue and green, expertly woven into the fabric, create a refreshing and calming atmosphere in your bathroom that will transport you to your favorite lakeside getaway.
Durable and Long-Lasting
Investing in a shower curtain should mean investing in quality. With the Mediterranean Lake Organic Shower Curtain, you can be confident in your choice. Crafted with the utmost care and precision, this curtain is not only beautiful but also incredibly durable. It is designed to withstand the rigors of daily use, retaining its elegance and charm for years to come.
Transform Your Bathroom with Style
The Mediterranean Lake Organic Shower Curtain features a tasteful fringe design, adding a touch of sophistication to any bathroom decor. Whether you prefer a classic or modern style, this curtain effortlessly complements a wide range of aesthetics, making it the perfect addition to your home.
Easy to Maintain
We understand that convenience is key when it comes to bathroom essentials. That is why the Mediterranean Lake Organic Shower Curtain is designed for hassle-free maintenance. Simply toss it in the washing machine for a quick and effortless clean. The high-quality organic cotton ensures that it remains soft, vibrant, and mold-resistant.
A Commitment to Your well-being
Your well-being is our top priority. That is why Coyuchi, the renowned brand behind the Mediterranean Lake Organic Shower Curtain, holds itself to the highest standards when it comes to creating safe and healthy products for your home. Rest assured that this shower curtain is free from harmful chemicals and toxins.
Shop Now at Fork + Rose
Enhance your bathroom decor with the Mediterranean Lake Organic Shower Curtain by Coyuchi. As your trusted source for high-quality home goods, Fork + Rose offers a wide selection of organic shower curtains that bring style and sustainability together. Shop now and experience the difference a premium shower curtain can make in your daily routine.
Keywords: Fringe Hand Towel, Fringe Hand Towel
In addition to our exceptional collection of shower curtains, Fork + Rose also offers an extensive range of premium fringe hand towels. Elevate your bathing experience and pamper yourself with the luxurious softness and intricate fringe details these towels have to offer. Browse our selection now and find the perfect complement to your Mediterranean Lake Organic Shower Curtain.