Cedarbrook 54 Fire Pit Chat Table
Jun 28, 2021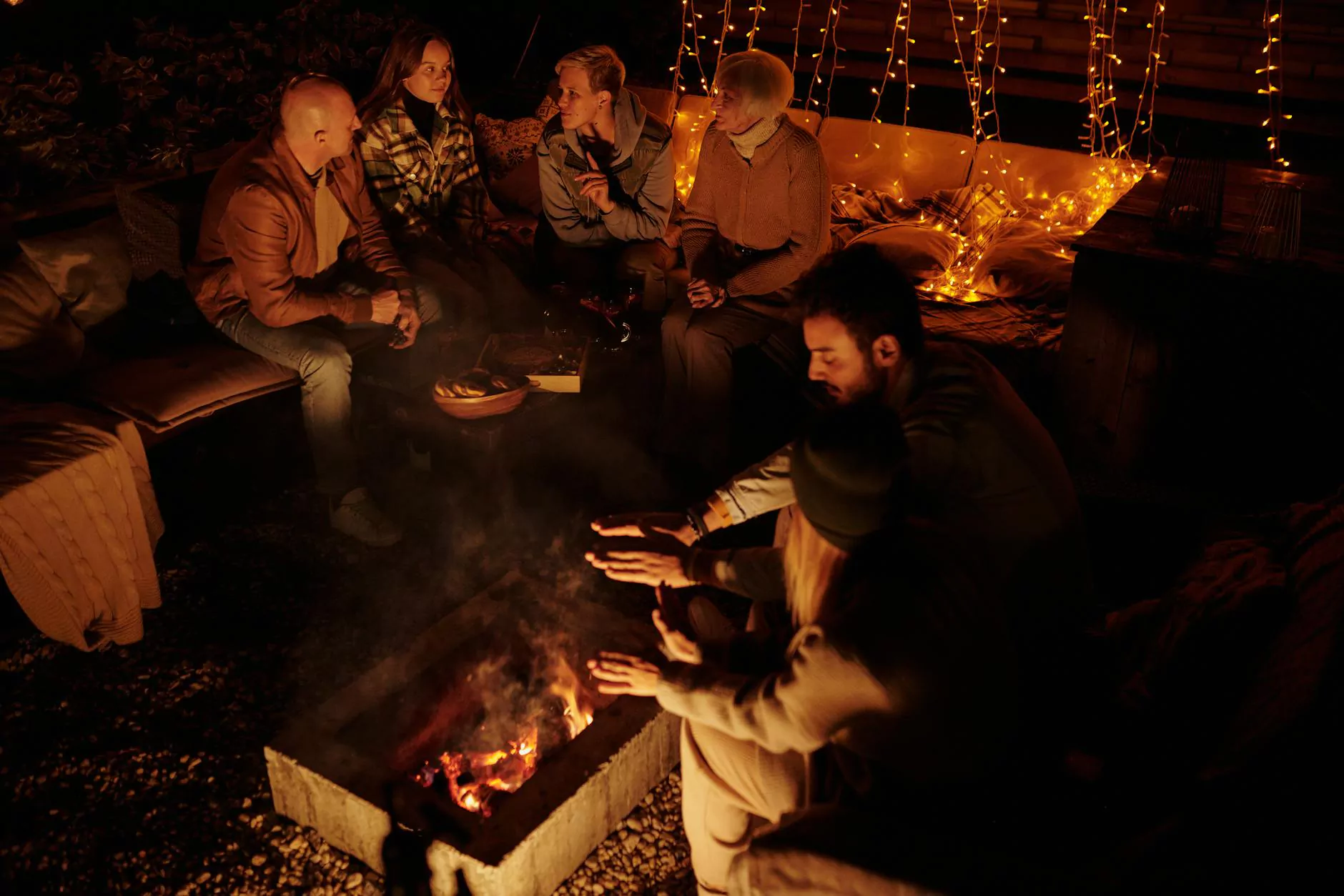 Experience the Perfect Blend of Style and Functionality
At Fork + Rose, we are delighted to present the Cedarbrook 54 Fire Pit Chat Table, an exceptional addition to your outdoor space. Designed with a perfect blend of style and functionality, this fire pit chat table offers a luxurious and cozy ambiance for gathering with family and friends.
Unparalleled Quality and Durability
Crafted with the utmost care and attention to detail, the Cedarbrook 54 Fire Pit Chat Table is built to withstand the test of time. Made from premium-quality materials, including sturdy cedar wood and durable stainless steel, this fire pit chat table is designed to endure various weather conditions, ensuring long-lasting performance.
Enjoy Warmth and Comfort
Experience the soothing warmth and comfort provided by the Cedarbrook 54 Fire Pit Chat Table. Equipped with a powerful propane burner, this chat table creates a cozy atmosphere, allowing you and your loved ones to enjoy memorable moments outdoors even during colder evenings. Its adjustable flame height control provides you with the flexibility to set the perfect ambiance for any occasion.
Designed for Versatility
The Cedarbrook 54 Fire Pit Chat Table offers versatility that goes beyond its primary function as a fire pit. Its spacious table surface can be used to serve food, drinks, or as a place to display decor items. Whether you're hosting a casual gathering or a formal event, this versatile piece of outdoor furniture will elevate your outdoor space with its elegant design and practicality.
Enhance Your Outdoor Space
With its timeless design and impeccable craftsmanship, the Cedarbrook 54 Fire Pit Chat Table is a statement piece that will enhance the aesthetic appeal of your outdoor space. Its sleek lines and sophisticated finish make it a perfect fit for various styles, from modern to traditional. Add this fire pit chat table to your patio, garden, or backyard, and transform your outdoor area into a welcoming retreat.
Complete Your Outdoor Oasis with Fringe Hand Towels
At Fork + Rose, we understand the importance of the smallest details. That's why we offer a collection of high-quality fringe hand towels that perfectly complement the Cedarbrook 54 Fire Pit Chat Table. Made from luxurious materials, our fringe hand towels are not only functional but also add a touch of elegance to any outdoor setting. Enhance your relaxation experience with our exquisite fringe hand towels.
Elevate Your Outdoor Experience with Fork + Rose
At Fork + Rose, we are passionate about providing exceptional outdoor products that enrich your lifestyle. Our commitment to quality, design, and functionality is reflected in each item we offer, including the Cedarbrook 54 Fire Pit Chat Table. Elevate your outdoor experience with Fork + Rose and discover a world of possibilities for creating the outdoor oasis of your dreams.