Burnett Shower Curtains by Matouk & Schumacher
Dec 12, 2017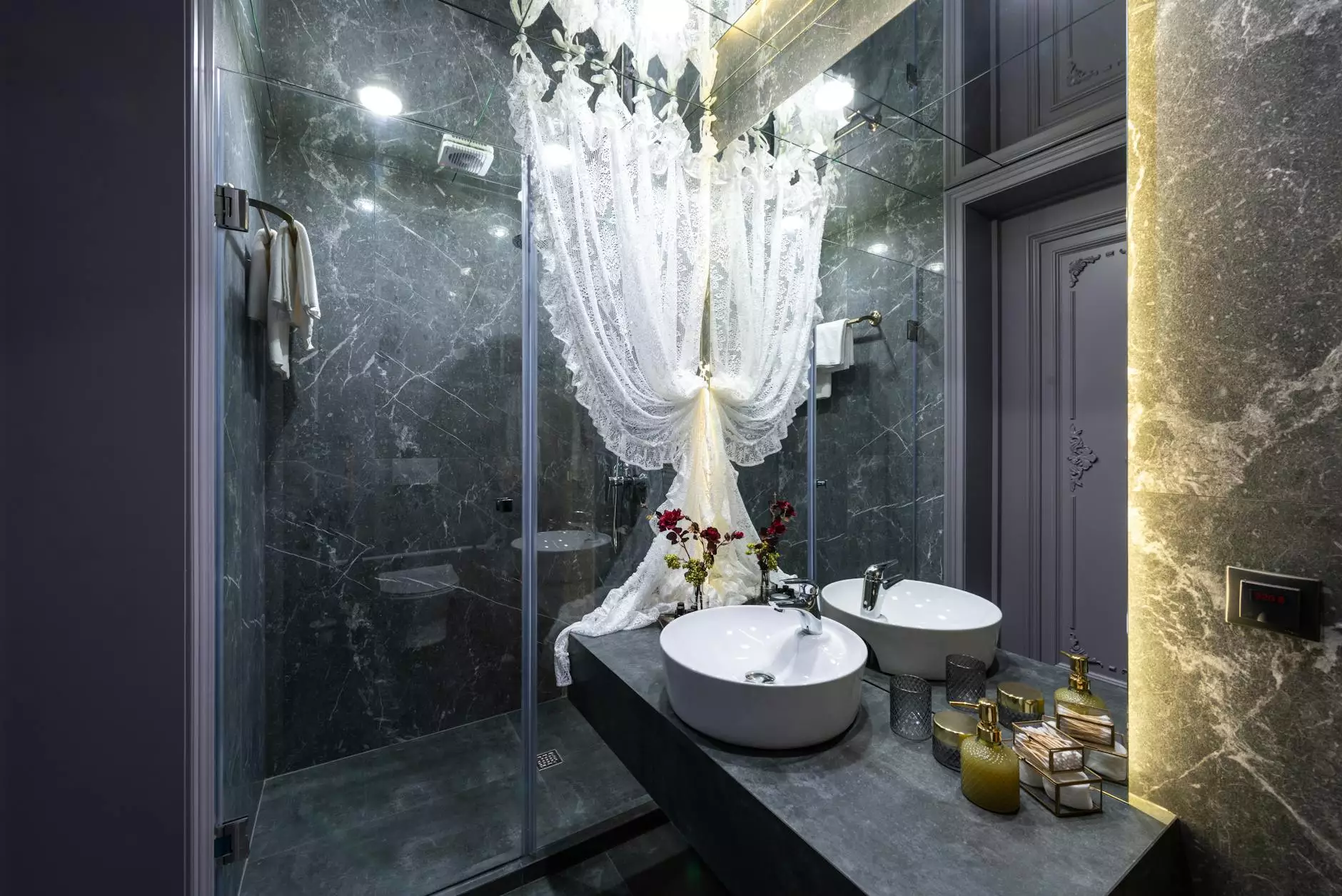 Welcome to Fork + Rose, your destination for luxury home decor. We are proud to present our exquisite collection of Burnett shower curtains by Matouk & Schumacher. Elevate the style of your bathroom with these beautiful and high-quality shower curtains. Complete the look with our premium fringe hand towels.
Enhance Your Bathroom Decor
Your bathroom is a sanctuary, and the right shower curtain can make all the difference in creating a relaxing and elegant atmosphere. Our Burnett shower curtains combine the timeless design expertise of Matouk & Schumacher, renowned for their exquisite fabrics and patterns. Each curtain is meticulously crafted to elevate your bathroom decor to new heights.
Unparalleled Quality
At Fork + Rose, we believe in offering only the best to our customers. The Burnett shower curtains are made with the utmost care and attention to detail. The finest materials are used to ensure longevity and durability, so you can enjoy the beauty of these curtains for years to come. The intricate fringe detailing adds a luxurious touch, creating a stunning focal point in your bathroom.
Fringe Hand Towels for an Added Touch of Luxury
Complete the look of your bathroom with our fringe hand towels. Designed to complement the Burnett shower curtains, these hand towels feature the same attention to detail and superior craftsmanship. Made with premium materials, they are soft, absorbent, and perfect for adding a touch of luxury to your daily routine. Wrap yourself in comfort and indulge in the exquisite quality of our fringe hand towels.
Unleash Your Creativity
With a wide variety of designs and patterns available, the Burnett shower curtains allow you to express your personal style and create a bathroom that reflects your unique taste. From classic patterns to bold, modern designs, there is a curtain to suit every aesthetic. Let your imagination run wild and transform your bathroom into a space that is both functional and visually stunning.
Exceptional Customer Service
At Fork + Rose, we are dedicated to providing our customers with exceptional service. From the moment you browse our collection to the moment your order arrives at your doorstep, we strive to exceed your expectations. Our knowledgeable team is here to assist you every step of the way, ensuring a seamless shopping experience.
Shop Now and Elevate Your Bathroom Decor
Discover the beauty of Burnett shower curtains by Matouk & Schumacher and experience the unparalleled quality of our fringe hand towels. Visit our website Fork + Rose today and bring a touch of luxury to your bathroom. Shop now and transform your space into a haven of style and sophistication.