46 x 93 Stone Harbor Dining Table, 4 Chairs & 2 Swivel Chairs - Enhance Your Outdoor Dining Experience
Feb 15, 2019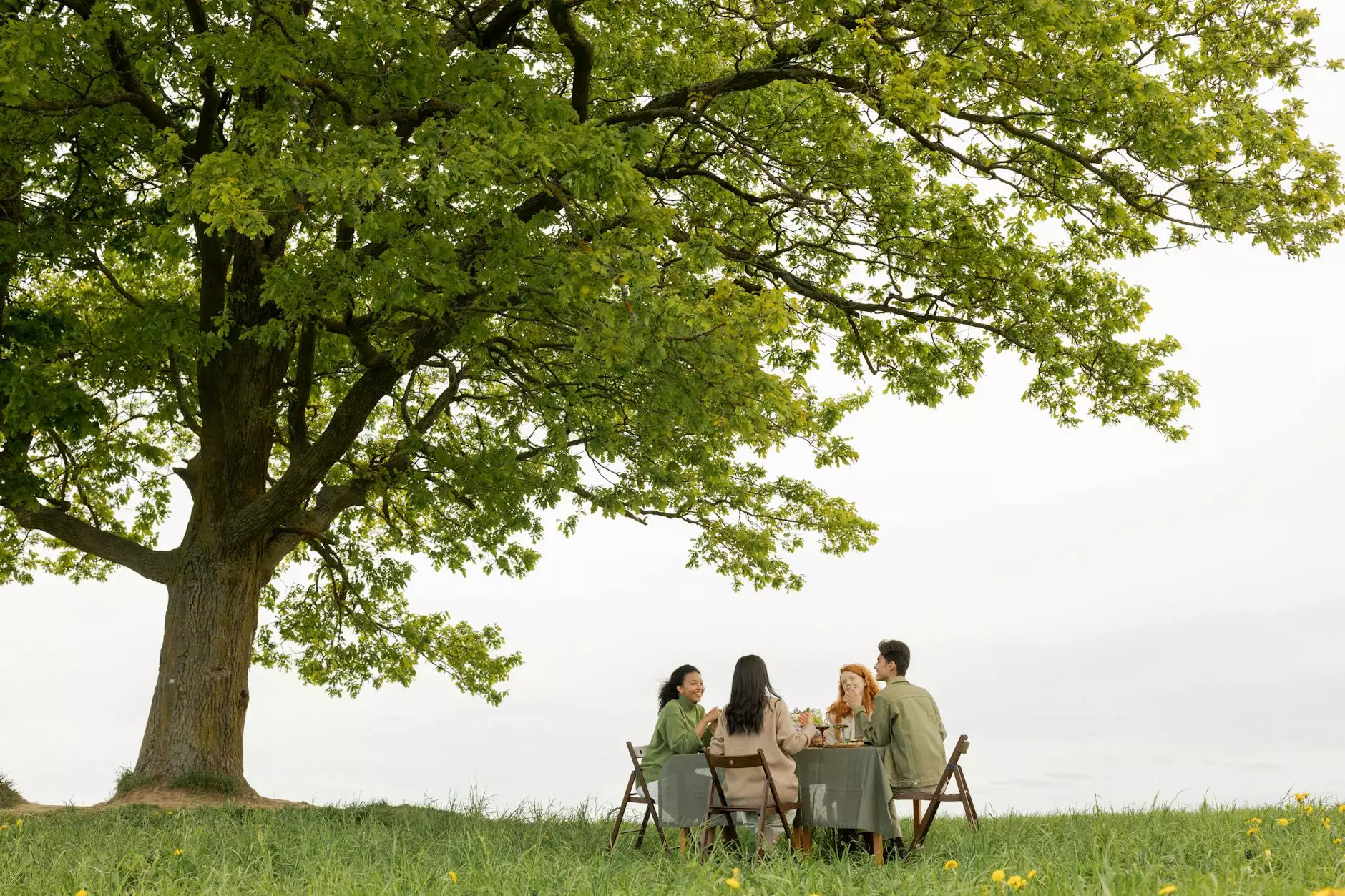 Unveiling the Perfect Outdoor Dining Set
Welcome to Fork + Rose! We are thrilled to present you with our exceptional 46 x 93 Stone Harbor Dining Table, 4 Chairs & 2 Swivel Chairs set. Crafted with utmost precision and attention to detail, this dining set is designed to transform your outdoor space into an elegant and enjoyable dining area.
Sophisticated Design & Superior Quality
At Fork + Rose, we believe that every moment of al fresco dining should be cherished. Our Stone Harbor Dining Table, accompanied by four chairs and two swivel chairs, is meticulously designed to ensure both style and comfort. The 46 x 93-inch table provides ample space for you and your loved ones to gather and create lasting memories while enjoying delicious meals outdoors.
Uncompromising Durability
Constructed with the highest quality materials, our dining set is built to withstand the elements and maintain its beauty for years to come. The sturdy aluminum frame is powder-coated to resist rust and corrosion, while the elegant Stone Harbor tabletop adds a touch of sophistication and durability. The chairs and swivel chairs feature premium fade-resistant fabric, ensuring long-lasting color vibrancy even under the sun's harsh rays.
Elevate Your Outdoor Living Space
With its sleek and modern design, the 46 x 93 Stone Harbor Dining Table, 4 Chairs & 2 Swivel Chairs set effortlessly elevates any outdoor living area. Whether you have a spacious patio, a cozy deck, or a lush garden, this dining set adds a touch of elegance and refinement to your outdoor decor. Create a welcoming atmosphere for family gatherings, dinner parties, or simply relaxing meals amidst nature's beauty.
Comfort Redefined
Your comfort is our top priority. Each chair and swivel chair is ergonomically designed to provide exceptional seating comfort. The contoured seats and backs ensure optimal support, allowing you to indulge in leisurely meals and engaging conversations for hours. Let the gentle swivel motion of the chairs enhance your dining experience, ensuring a truly luxurious and relaxing outdoor meal.
Easy Maintenance & Hassle-Free Assembly
With our 46 x 93 Stone Harbor Dining Table, 4 Chairs & 2 Swivel Chairs set, maintenance becomes effortless. Thanks to the weather-resistant materials, cleaning becomes a breeze. Simply wipe off any spills or debris, and your dining set will look as stunning as the day you received it. Assembling the set is a hassle-free process, and our detailed instructions will guide you step by step.
Bring Life to Your Outdoor Dining Experience
Invest in the perfect outdoor dining set to create cherished moments with your loved ones. The 46 x 93 Stone Harbor Dining Table, 4 Chairs & 2 Swivel Chairs set at Fork + Rose embodies sophistication, durability, and comfort. Treat yourself to the exquisite combination of style and functionality, and elevate your outdoor dining experience to new heights. Buy now and indulge in outdoor dining like never before!