ASTON 7 PIECE DINING SET - 48 X 96 Dining Table and 6 Chairs
Feb 14, 2020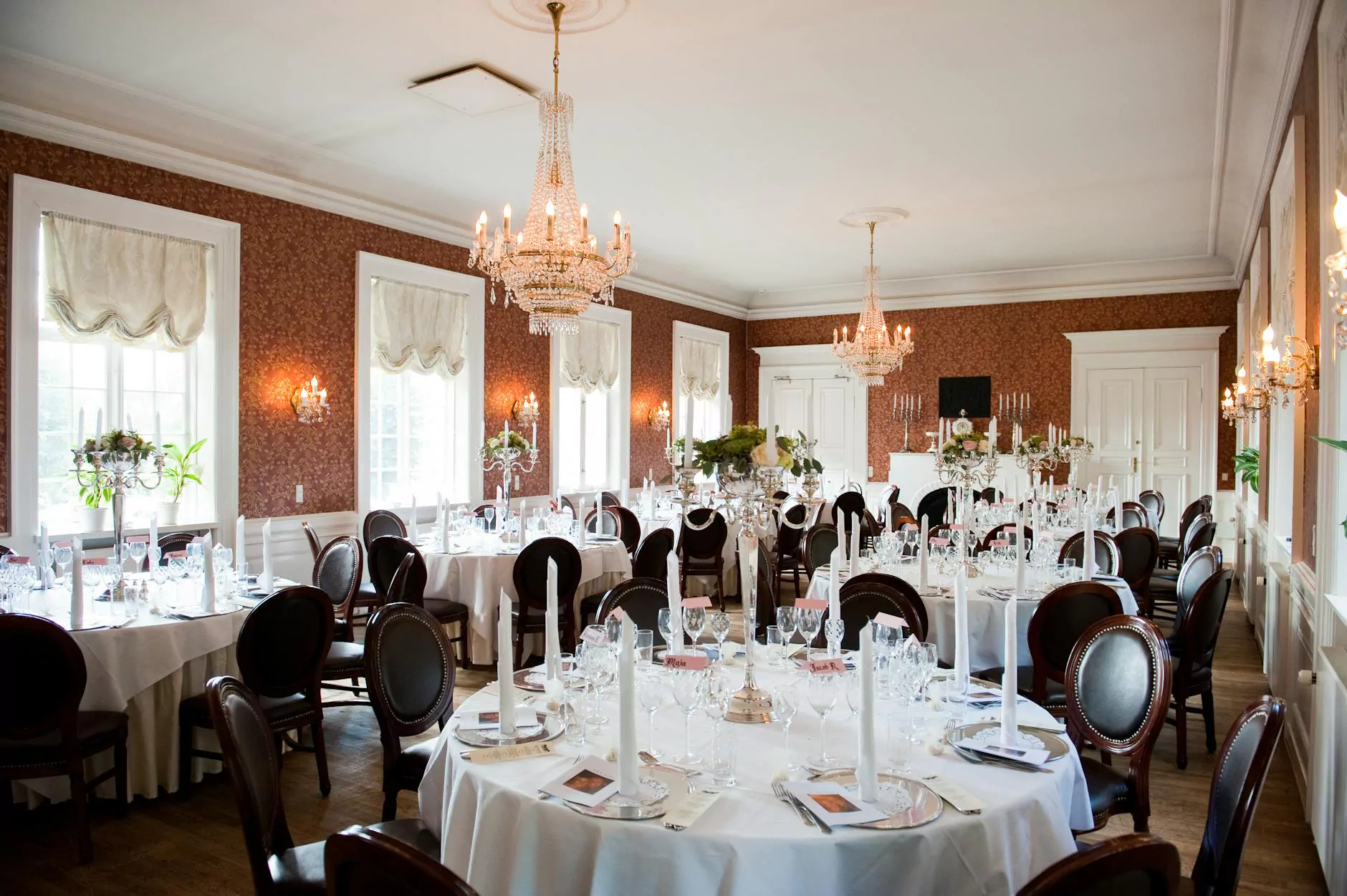 Welcome to Fork + Rose, your premier destination for exceptional home furnishings. We take pride in offering you the finest furniture pieces, and today we are thrilled to introduce you to our ASTON 7 PIECE DINING SET. Transform your dining area into a haven of style and elegance with this exquisite dining set.
Unmatched Quality and Style
When it comes to furnishing your dining space, nothing compares to the ASTON 7 PIECE DINING SET. This set includes a 48 x 96 dining table and 6 chairs, each meticulously crafted to offer the perfect blend of functionality and aesthetics.
Our dining table is constructed with the highest quality materials, ensuring long-lasting durability and stability. The sleek and modern design boasts clean lines and a beautiful finish, adding a touch of sophistication to any room. With its generous size, this table provides ample space for dinner parties, family gatherings, and memorable celebrations.
The accompanying 6 chairs are designed with utmost comfort in mind. The ergonomic design and plush cushioning offer exceptional support, allowing you and your guests to enjoy hours of comfortable dining. The chairs' stylish upholstery enhances the overall aesthetic appeal, completing the look of luxury.
Create a Luxurious Dining Space
The ASTON 7 PIECE DINING SET offers the perfect opportunity to create a luxurious dining space that reflects your personal style. Whether you prefer a contemporary, modern, or traditional look, this versatile set seamlessly integrates with any decor.
Enhance the visual appeal of your dining area by pairing this dining set with ambient lighting, elegant tableware, and tasteful decorations. The clean and sophisticated design acts as a canvas for your creativity, allowing you to curate a captivating dining experience for yourself and your guests.
Unparalleled Craftsmanship
At Fork + Rose, we understand the importance of craftsmanship. That's why we work with skilled artisans who possess a deep passion for their craft. The ASTON 7 PIECE DINING SET is the result of their dedication and expertise, exemplifying the utmost precision and attention to detail.
From the seamless joinery to the flawlessly finished surfaces, every aspect of this dining set showcases the mastery of our artisans. It is a testament to our commitment to delivering exceptional quality and ensuring your complete satisfaction.
Unbeatable Value
We believe that luxury shouldn't come with an exorbitant price tag. At Fork + Rose, we strive to provide our customers with the best value for their investment. The ASTON 7 PIECE DINING SET offers unparalleled quality, style, and durability at a price that won't break the bank.
When you choose Fork + Rose, you not only receive a remarkable dining set but also the assurance of outstanding customer service. Our team of dedicated professionals is ready to assist you throughout your shopping journey, ensuring a stress-free and enjoyable experience.
Take the Next Step
Elevate your dining experience with the ASTON 7 PIECE DINING SET - 48 X 96 Dining Table and 6 Chairs from Fork + Rose. Immerse yourself in luxury and create cherished memories around this stunning dining set.
Order now and enjoy free shipping to your doorstep. As a bonus, we also offer a hassle-free return policy, giving you peace of mind with your purchase. Visit our website or contact our customer service team for more information.
Invest in the ASTON 7 PIECE DINING SET today and take a step towards transforming your dining space into a haven of elegance and style. Trust Fork + Rose to exceed your expectations and deliver a dining set that will be the centerpiece of your home for years to come.