8' Ultra-Lit LED Brandford Fir Clear
Feb 13, 2018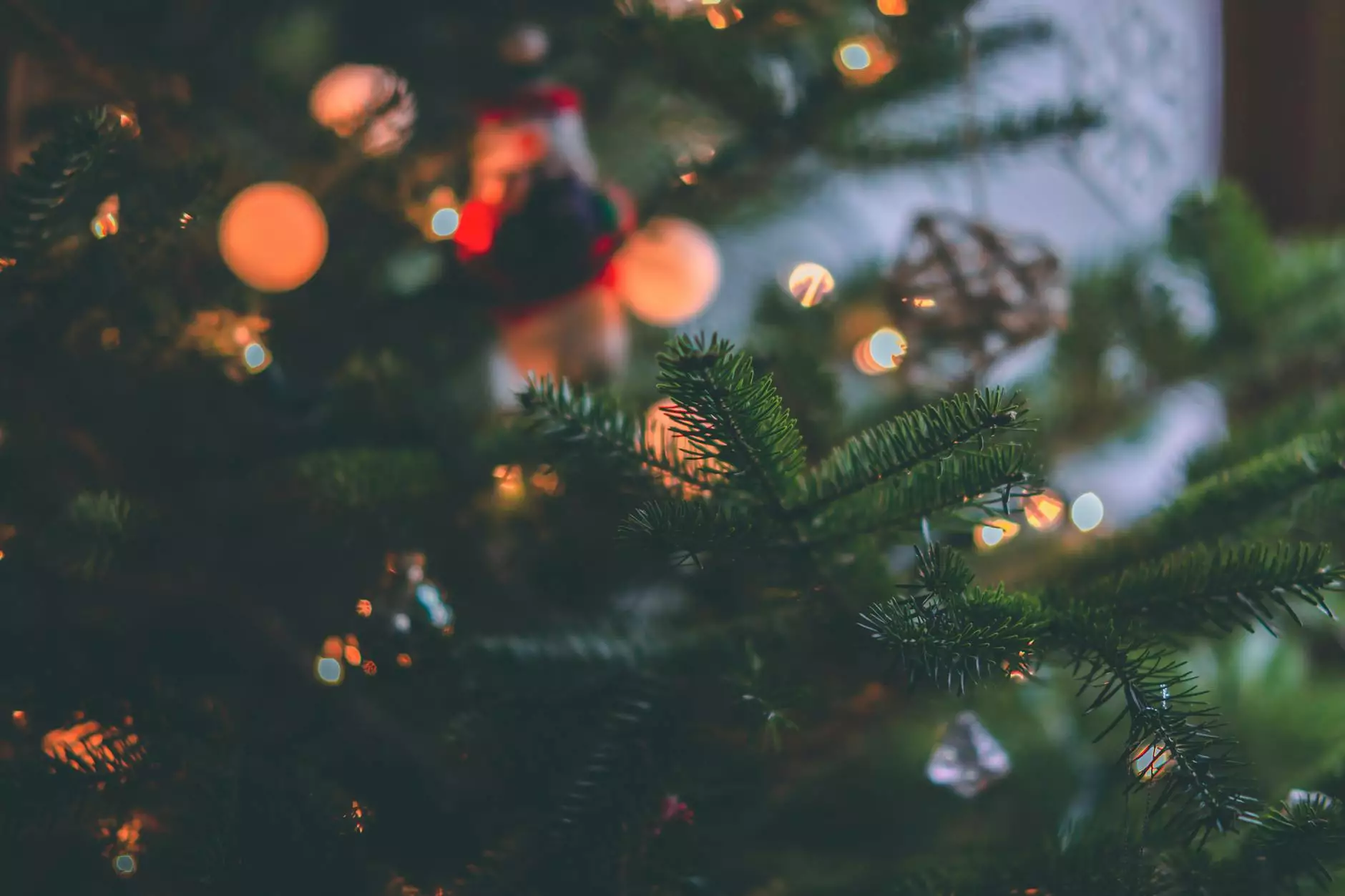 Experience the Magic of Christmas with Fork + Rose
Welcome to Fork + Rose, your go-to destination for high-quality and beautifully crafted Christmas trees. Introducing the 8' Ultra-Lit LED Brandford Fir Clear, the epitome of elegance and charm. As experts in design and innovation, we bring you this stunning pre-lit artificial Christmas tree to transform your holiday season into a magical experience.
The Perfect Tree for a Perfect Christmas
At Fork + Rose, we understand that the centerpiece of any memorable Christmas celebration is a remarkable Christmas tree. With the 8' Ultra-Lit LED Brandford Fir Clear, we have curated a masterpiece that combines the timeless beauty of a traditional Fir tree with the convenience of modern technology. Perfect for creating lasting memories with your loved ones.
Unmatched Quality and Craftsmanship
Our commitment to excellence is evident in every detail of the 8' Ultra-Lit LED Brandford Fir Clear. The lifelike branches mimic the natural growth patterns of a real Fir tree, while the incredibly realistic needles create a lush and full appearance. Each branch is carefully shaped and arranged, guaranteeing a picture-perfect tree that will impress even the most discerning eye.
Equipped with energy-efficient LED clear lights, this tree adds a warm and inviting glow to your home. The lights are strategically placed to highlight the tree's beauty and enhance the ambiance of your holiday decor. With built-in technology, these lights stay cool to the touch, ensuring safety and peace of mind.
Ease and Convenience
Say goodbye to the hassle of untangling strings of lights and spending hours setting up your Christmas tree. The 8' Ultra-Lit LED Brandford Fir Clear comes pre-lit, saving you time and effort. Simply assemble the sections and watch as the tree elegantly comes to life. The sturdy metal stand provides stability, allowing you to focus on decorating and enjoying the festive season.
We understand the importance of storage and longevity. Our tree is designed to be durable and easy to dismantle, making it simple to pack away after the holiday season. The reusable storage box ensures your tree remains in pristine condition year after year, ready to spread joy and cheer.
Transform Your Home into a Winter Wonderland
With the 8' Ultra-Lit LED Brandford Fir Clear, you have the perfect canvas to unleash your creativity and style. This versatile tree is waiting to be adorned with your favorite ornaments, cherished heirlooms, and delicate garlands. Whether you prefer a classic theme or a more contemporary look, the possibilities are endless.
Imagine the twinkling lights reflecting on your loved ones' faces, the joyous sounds of laughter, and the warmth that fills the air. This is the magic of Christmas, and with Fork + Rose, you can create memories that will last a lifetime.
Order Your 8' Ultra-Lit LED Brandford Fir Clear Today
Invest in the centerpiece of a truly memorable Christmas with the 8' Ultra-Lit LED Brandford Fir Clear from Fork + Rose. Our commitment to exquisite design, unmatched quality, and customer satisfaction ensures that your holiday season will be nothing short of extraordinary.
Don't settle for ordinary when you can have extraordinary. Order your 8' Ultra-Lit LED Brandford Fir Clear today and elevate your holiday celebrations to new heights. Experience the magic of Fork + Rose this Christmas.
Keywords: 8' Ultra-Lit LED Brandford Fir Clear, Fork + Rose