7.5' Ultra-Lit LED Tahoe Fir Clear
Feb 14, 2022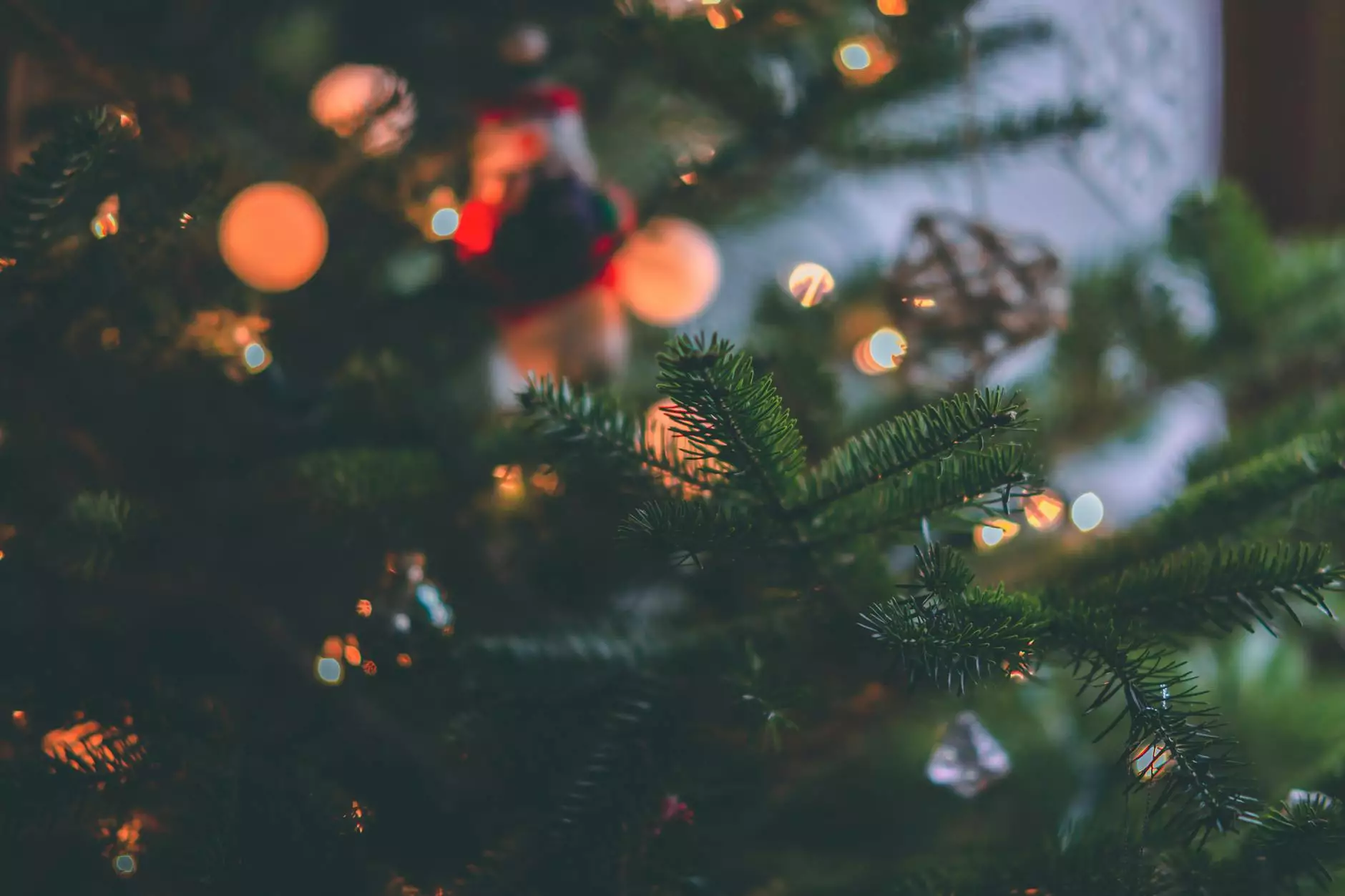 Unleash the Magic of the Holiday Season
Welcome to Fork + Rose, your premier destination for exquisite holiday decorations. Introducing the 7.5' Ultra-Lit LED Tahoe Fir Clear, a stunning artificial Christmas tree that will transform your home into a winter wonderland. With 700 clear LED lights, this tree radiates timeless elegance and creates a captivating centerpiece for any room.
Unrivaled Realism and Quality Craftsmanship
At Fork + Rose, we believe in delivering products that exceed your expectations. The 7.5' Ultra-Lit LED Tahoe Fir Clear embodies our commitment to exceptional realism and quality craftsmanship. Each meticulously designed branch replicates the intricate patterns found in nature, providing a truly authentic look and feel.
Immerse Yourself in the Beauty of Nature
Picture yourself surrounded by the breathtaking beauty of a Tahoe Fir forest. With our Ultra-Lit LED Tahoe Fir Clear, you can bring that enchanting experience into your home. The lifelike branches are adorned with 700 clear LED lights, illuminating your space with a warm and inviting glow.
Effortless Assembly and Storage
We understand that convenience is key, especially during the busy holiday season. The 7.5' Ultra-Lit LED Tahoe Fir Clear is designed for easy assembly and disassembly. The hinged branches simplify the setup process, allowing you to spend more time enjoying the festivities and less time fussing with your tree. Additionally, the sturdy construction ensures long-lasting durability, so you can cherish this tree for years to come.
Environmentally Friendly Choice
Choosing an artificial Christmas tree is not only a practical decision but also an environmentally responsible one. By opting for the 7.5' Ultra-Lit LED Tahoe Fir Clear, you contribute to the preservation of natural resources and reduce waste. Our tree is made from high-quality materials that are both durable and sustainable, ensuring a greener holiday season for you and future generations.
Exceptional Customer Experience
When you shop at Fork + Rose, you can expect nothing less than a stellar customer experience. We are committed to providing you with outstanding service and stand behind the quality of our products. Our dedicated support team is always here to assist you with any inquiries or concerns you may have.
Order Your 7.5' Ultra-Lit LED Tahoe Fir Clear Today
Experience the magic and elegance of the 7.5' Ultra-Lit LED Tahoe Fir Clear from Fork + Rose. Elevate your holiday celebrations with this exquisite artificial Christmas tree that combines unrivaled realism, convenience, and eco-consciousness. Order yours today and make your home shine bright this holiday season.
Keywords: 7.5' Ultra-Lit LED Tahoe Fir Clear, Fork + Rose, artificial Christmas tree, holiday decorations, realistic Christmas tree