Cantilever Umbrellas
Nov 2, 2017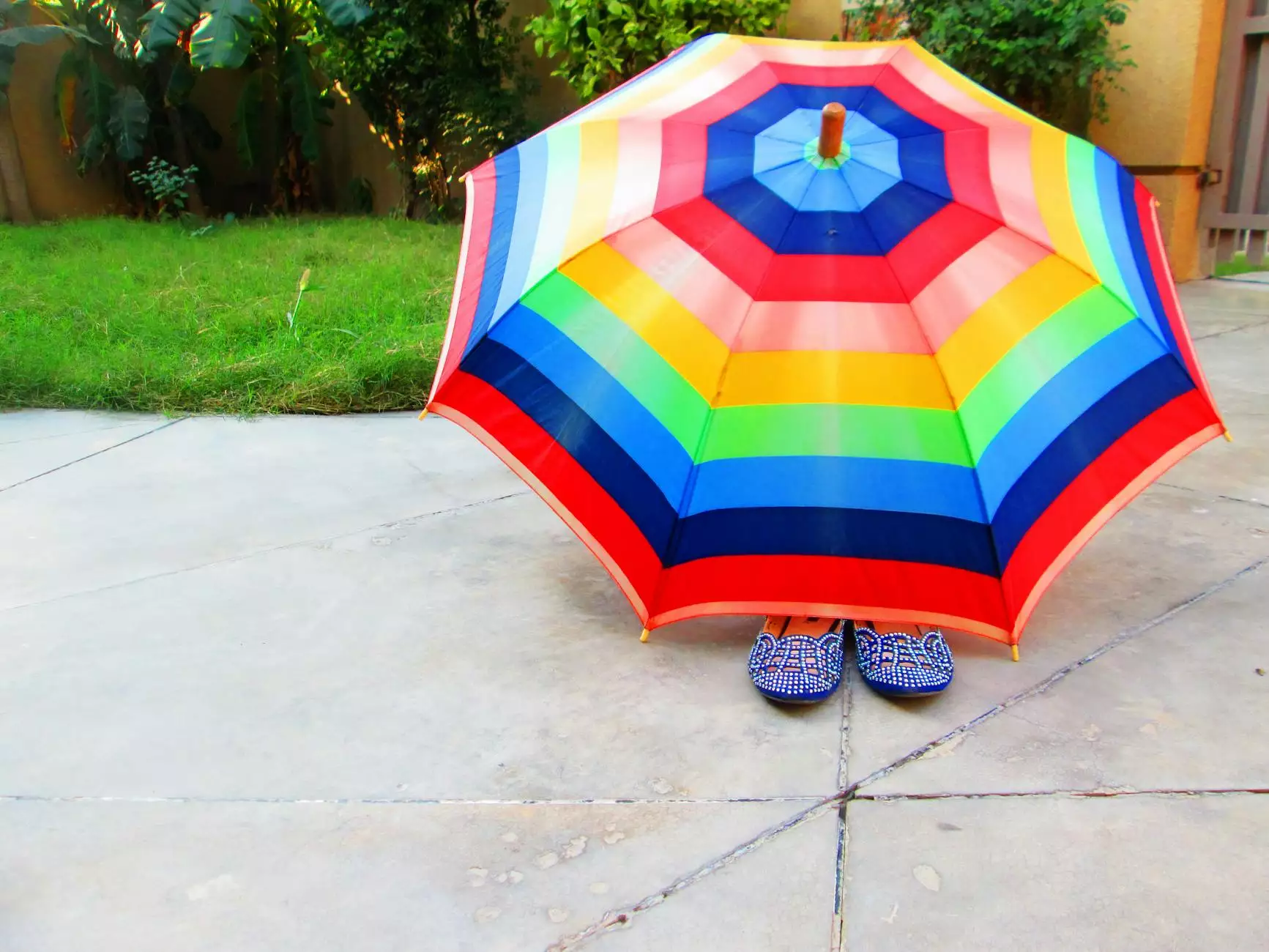 At Fork + Rose, we take pride in offering the finest collection of cantilever umbrellas that are designed to elevate your outdoor living space. Whether you are looking for a stylish shade solution or seeking protection from the sun's harmful rays, our cantilever umbrellas are the perfect choice.
Unmatched Quality and Craftsmanship
Our cantilever umbrellas are crafted with utmost precision and attention to detail. We source the highest quality materials to ensure durability and longevity. Each umbrella is meticulously designed to provide optimal shade and withstand various weather conditions.
With a strong focus on craftsmanship, our team of skilled artisans infuse their expertise into every step of the manufacturing process. From the frame to the canopy, every component is carefully constructed to deliver outstanding performance and aesthetics.
Stylish and Functional Designs
Our collection of cantilever umbrellas features an array of stylish designs that effortlessly blend with any outdoor setting. Whether you prefer a modern, minimalist look or a more traditional aesthetic, we have the perfect umbrella to complement your space.
Functionality is at the core of our umbrella designs. With adjustable tilt and rotation mechanisms, you can effortlessly position the umbrella to block the sun at any time of the day. The cantilever design allows for easy positioning and maximum shade coverage, ensuring you can enjoy the outdoors without compromising on comfort.
Optimal Shade and Sun Protection
Our cantilever umbrellas are specifically engineered to provide optimal shade and protection from the sun's harmful UV rays. The large canopy size offers ample coverage for you and your loved ones, keeping you cool and protected on even the sunniest days.
The high-quality canopy fabrics we use are not only designed to withstand prolonged sun exposure but also offer superior UV protection. You can relax and enjoy outdoor gatherings or lounging sessions without worrying about the damaging effects of the sun.
Choosing the Perfect Cantilever Umbrella
With our extensive range of cantilever umbrellas, finding the perfect one for your outdoor space is easy. Consider the following factors to make an informed decision:
Size: Determine the desired shade coverage area and choose an umbrella size accordingly. Our collection offers various sizes to suit different outdoor spaces.
Design: Explore our range of designs, colors, and finishes to find an umbrella that aligns with your aesthetic preferences.
Functionality: Consider the adjustable features and ease of use, such as tilt and rotation mechanisms, for enhanced convenience.
Durability: Look for umbrellas crafted from robust materials that can withstand outdoor conditions and remain sturdy over time.
Installation: Ensure the umbrella can be easily installed in your desired location, whether it's a patio, garden, or poolside area.
The Fork + Rose Difference
Why choose Fork + Rose for your cantilever umbrella needs? We go above and beyond to provide a truly exceptional customer experience:
Unparalleled Quality: Our umbrellas are crafted to the highest standards, ensuring long-lasting performance and satisfaction.
Attention to Detail: From design to construction, we pay meticulous attention to every detail to deliver products that exceed expectations.
Expert Guidance: Our team is readily available to assist you in finding the perfect cantilever umbrella for your specific requirements.
Secure and Convenient Shopping: Enjoy a seamless online shopping experience with secure payment options and prompt delivery.
Satisfaction Guarantee: We stand behind the quality of our products and offer a satisfaction guarantee for your peace of mind.
Transform Your Outdoor Space with Fork + Rose Cantilever Umbrellas
Upgrade your outdoor living space with our exceptional collection of cantilever umbrellas. Whether you are looking to create a cozy patio oasis or a relaxing poolside retreat, our umbrellas will add a touch of elegance and functionality to your space.
Visit Fork + Rose's cantilever umbrella collection today and discover the perfect shade solution that enhances your outdoor lifestyle.